This post is sponsored by Toyota. All opinions are my own. I only work with brands I love, so thank you for helping me support them!
One of our favorite weekend getaways is just east of 30A to Apalachicola. It's a quick trip, between one to two hours, and is so fun to escape to for a laid-back southern experience. For this trip, I partnered with Toyota and took a brand new Rav4 Limited along for the ride. Buckle up and follow along for all the fun of our road trip as I share my favorites along the way.
Our Rav4
For those of you who know Hunter and me, you probably know that we already LOVE Toyota. I'm driving my second 4Runner and and Hunter has driven Toyota trucks since he was old enough to buy his first as a teenager. Even though we're familiar with the brand, I hadn't driven a Rav4, so I really enjoyed trying out a new model and testing its features. I probably used the Bird's Eye View Camera most, which gives a full picture of the perimeter of the car as seen from overhead when the car is in reverse or stopped in drive, like at a traffic light. I loved this feature for parking and for general safety to see exactly what or who is near the car. Since we were road tripping, I put another feature to the test called the DRCC or Dynamic Radar Cruise Control. I could set the cruise control to maintain a distance of 1-3 car lengths in front of me and the cruse control would automatically adjust to a slower speed if a got within that distance to the car ahead of me. The Blind Spot Monitor senses cars in your blind spot and an icon on the side mirror lights up when a car is there so you're aware even if it may not be visible in the mirrors. I also got to test the Lane Departure Assist feature, which follows lane markings on a highway and makes a vibration on the corresponding side of the steering wheel if the tires cross over the lines on the road. These features were so neat to me, like driving a smart car! And of course, what would a road trip be without a road trip playlist?! I connected my phone via Bluetooth to the Toyota Entune app and set the tone with plenty of festive music to cruise to.
We packed up the Rav4 and prepared to hit the road from 30A to Apalachicola. On our way out of town, we stopped for an early breakfast at Big Bad Breakfast at The Pointe. If you haven't tried this cute stop in Inlet Beach, it's a favorite on 30A for avocado toast (go ahead, call me basic!), but also the kind of place where everything on the menu is good. Since it's been so warm, even for the beach, I decided to grab an iced coffee from Fonville Press for the road. And with that, we were ready to head east!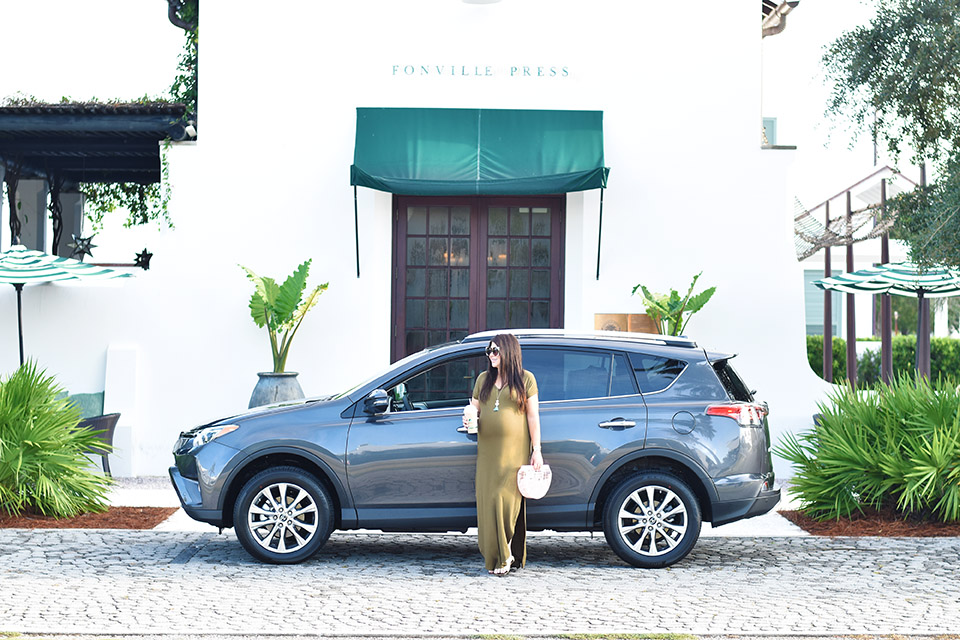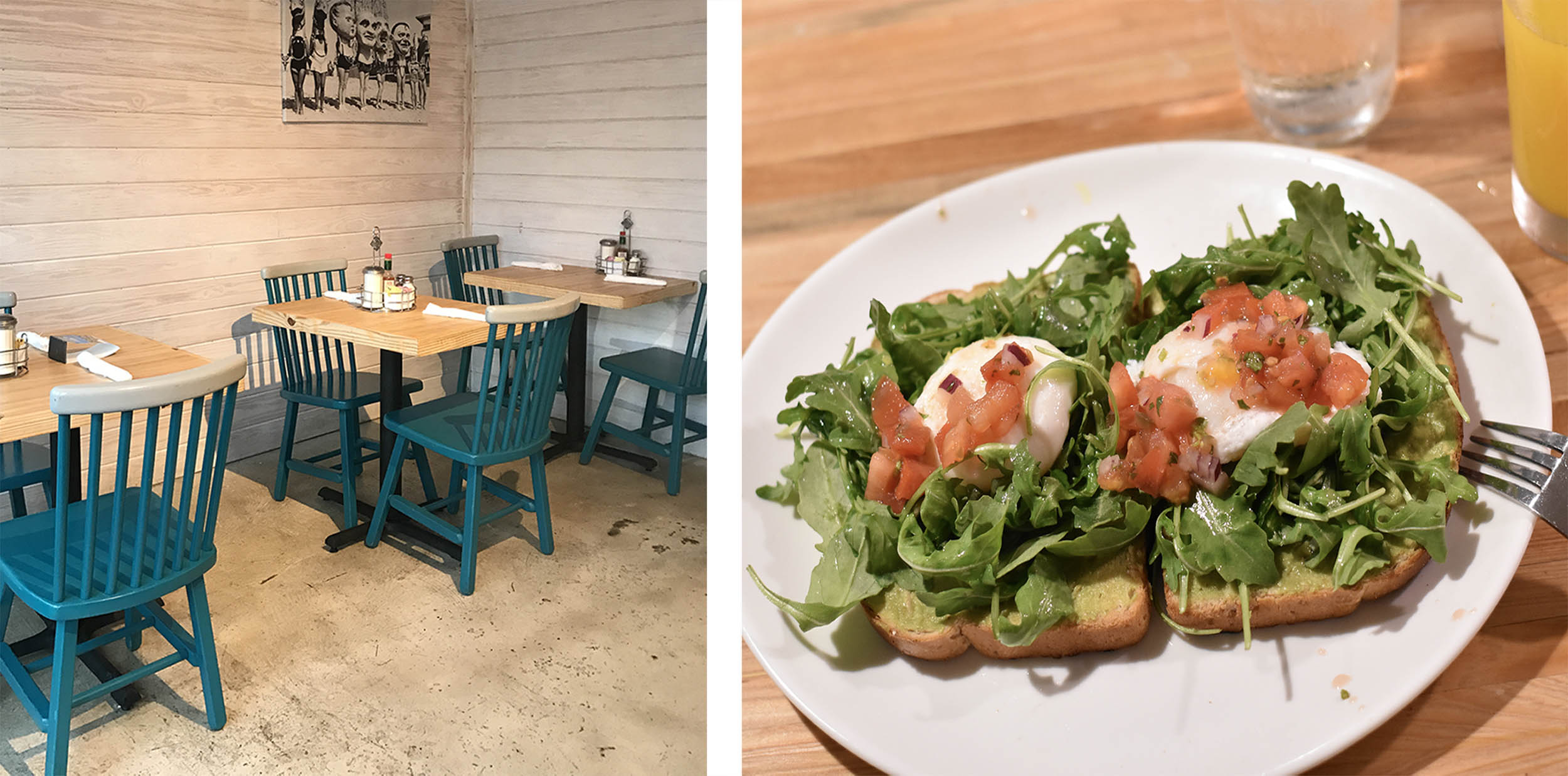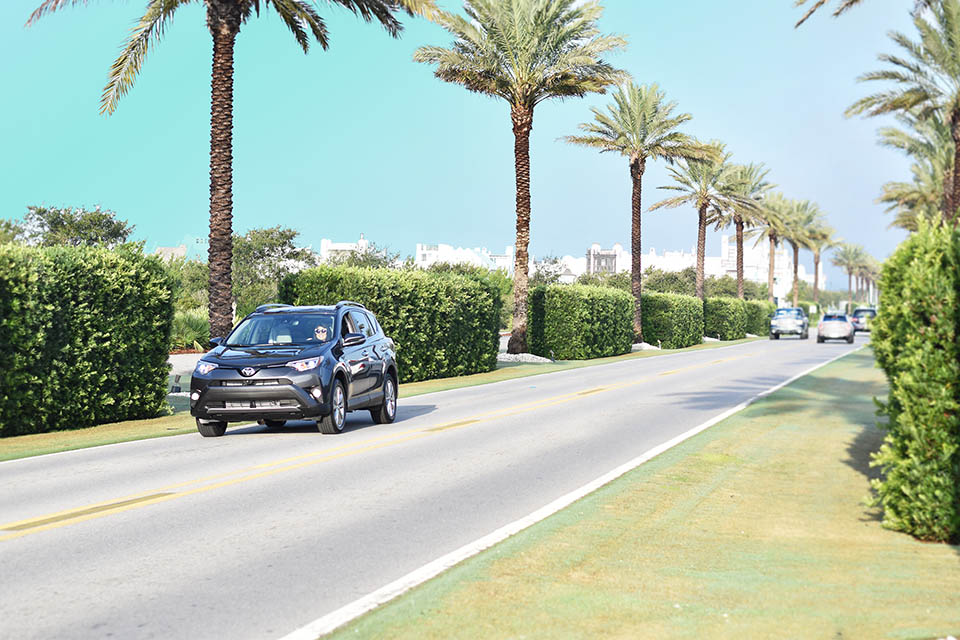 I'm sure I've said this before, but it's worth another comparison. Going to Apalachicola always feels like going back in time to what 30A used to be. It is so quaint and quiet, yet still fairly undiscovered without the flood of out-of-towners like our local beaches get. I love the vibe of the coastal town – the perfect mix of salty and southern – with more delicious restaurants and postcard moments than a town its size should have.
Where to Stay
Apalachicola: This trip, we stayed at The Gibson Inn, a quaint little spot downtown within walking distance to everything. We also adored the charm of The Consulate when we stayed there before and its waterfront location is only 2 blocks from The Gibson, still within walking distance.
Port St Joe: We weren't in town for scallop season this go-round, but it's one time of year that I highly recommend you experience in Port St Joe, if you can time it just right. Typically, we bring a boat and have stayed at The Port Inn, the condo above The Haughty Heron and have camped at Presnell's. Black's Island is a tiny island retreat only accessible by boat – definitely on my list!
Mexico Beach: While I've never stayed there, the El Governor is one of those places that's stood the test of time and would be fun to stay just to check it off the list.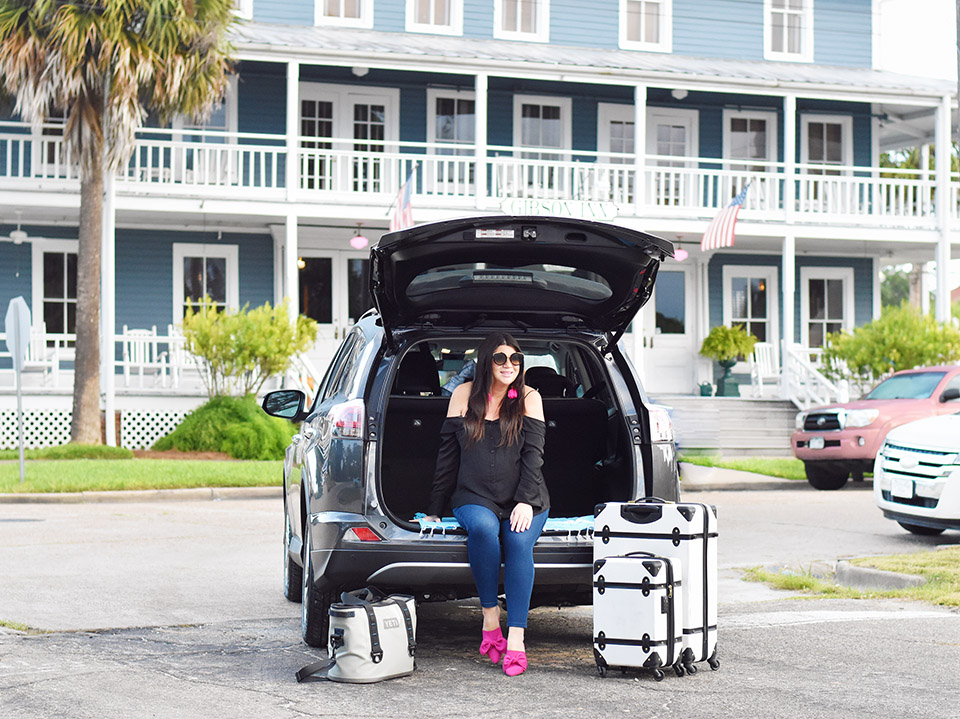 Where to Eat
The fresh seafood is the main draw on the culinary scene and I have to admit, this is where I first learned to love oysters.
Apalachicola: Perhaps the most buzzed about is the Indian Pass Raw Bar with its hole-in-the-wall appeal. Plastic chairs are the seats of choice and orders are taken by checking off your dinner selections on a piece of paper and grabbing a beer or soda from the fridge. We also love The Station Raw Bar (a new addition!), Up the Creek Raw Bar, Apalachicola Seafood Grille, Hole in the Wall and The Owl Café. If you're new to oysters (or are pregnant), try a dozen baked oysters like the delicious parmesan and garlic ones I ordered at The Station. They were perfection.
Port St Joe: We love eating at Joe Mama's for gourmet pizza, Provision and Krazyfish Grille. Plus, they now have a second Indian Pass Raw Bar location downtown.
Mexico Beach: Make a pit stop at Sharon's for a classic diner-style breakfast, even if the line is out the door. We usually eat here on our way out of town headed home and it's a simple place that always works. Toucan's Tiki Bar and Shoobies Ice Cream Truck are also popular!
Eastpoint: We ventured further east over to The Pesky Pelican for a lunch of crab claws and seafood baskets with an upfront view of Apalachicola Bay.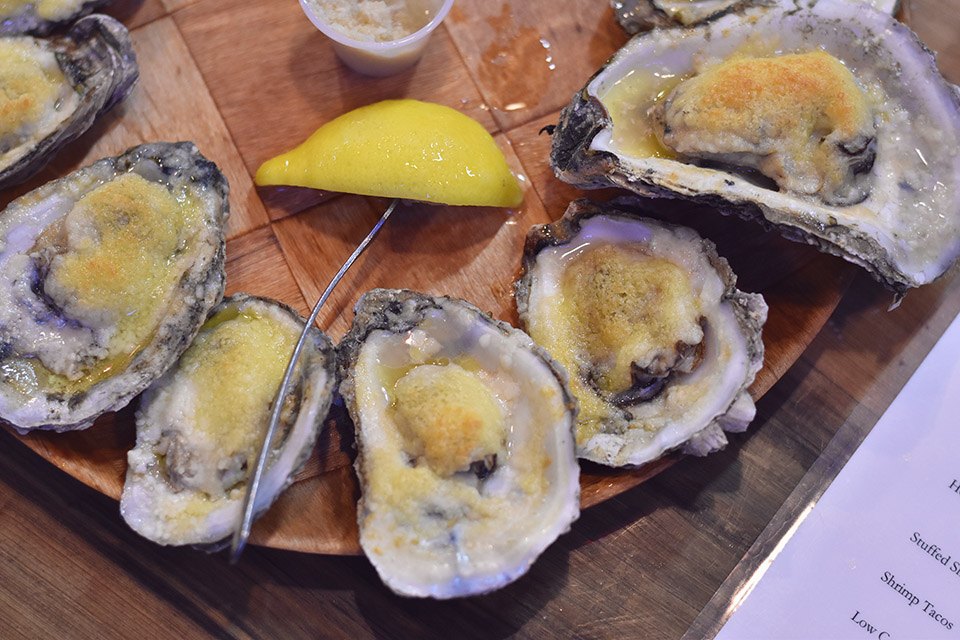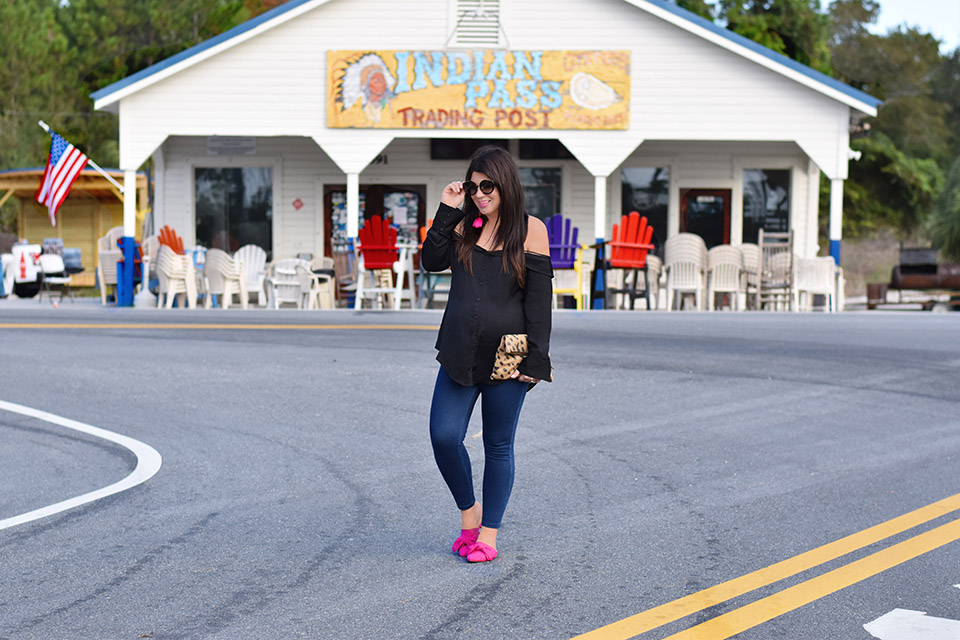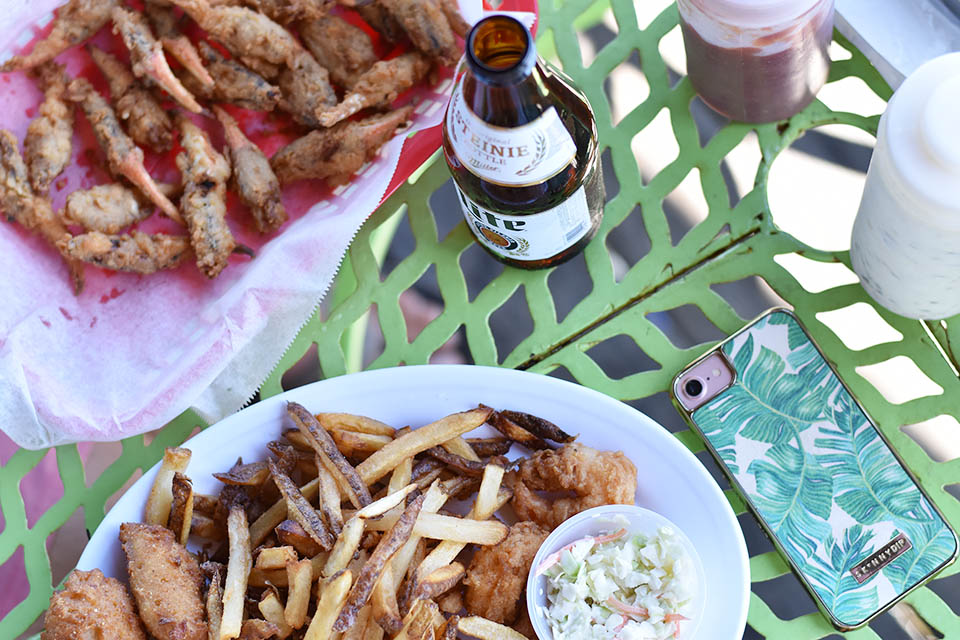 What to Do
Bring a boat or opt for a charter to try some of the area's best inshore fishing.
Shop the downtown areas of Port St Joe or Apalachicola to discover adorable gift, decor and clothing boutiques.
Pack a lunch and settle in at the retro picnic tables in Carabelle. The pastel colors are the epitome of the old Florida style I love.
Relax and take in the scenery with plenty of dockside sights like the fleet of shrimp boats dotting the marina.
Enjoy the slow pace. It's good for you!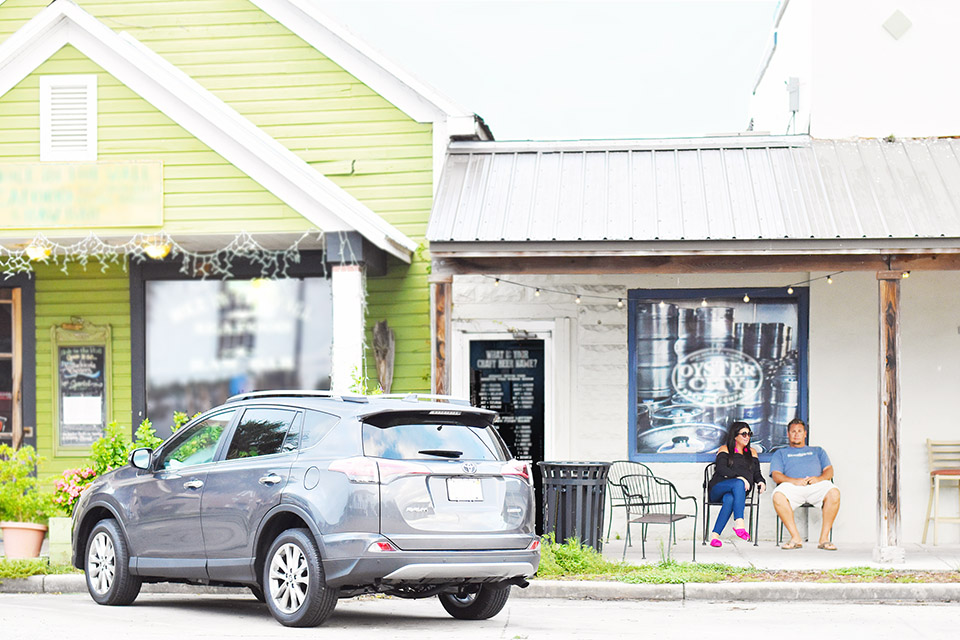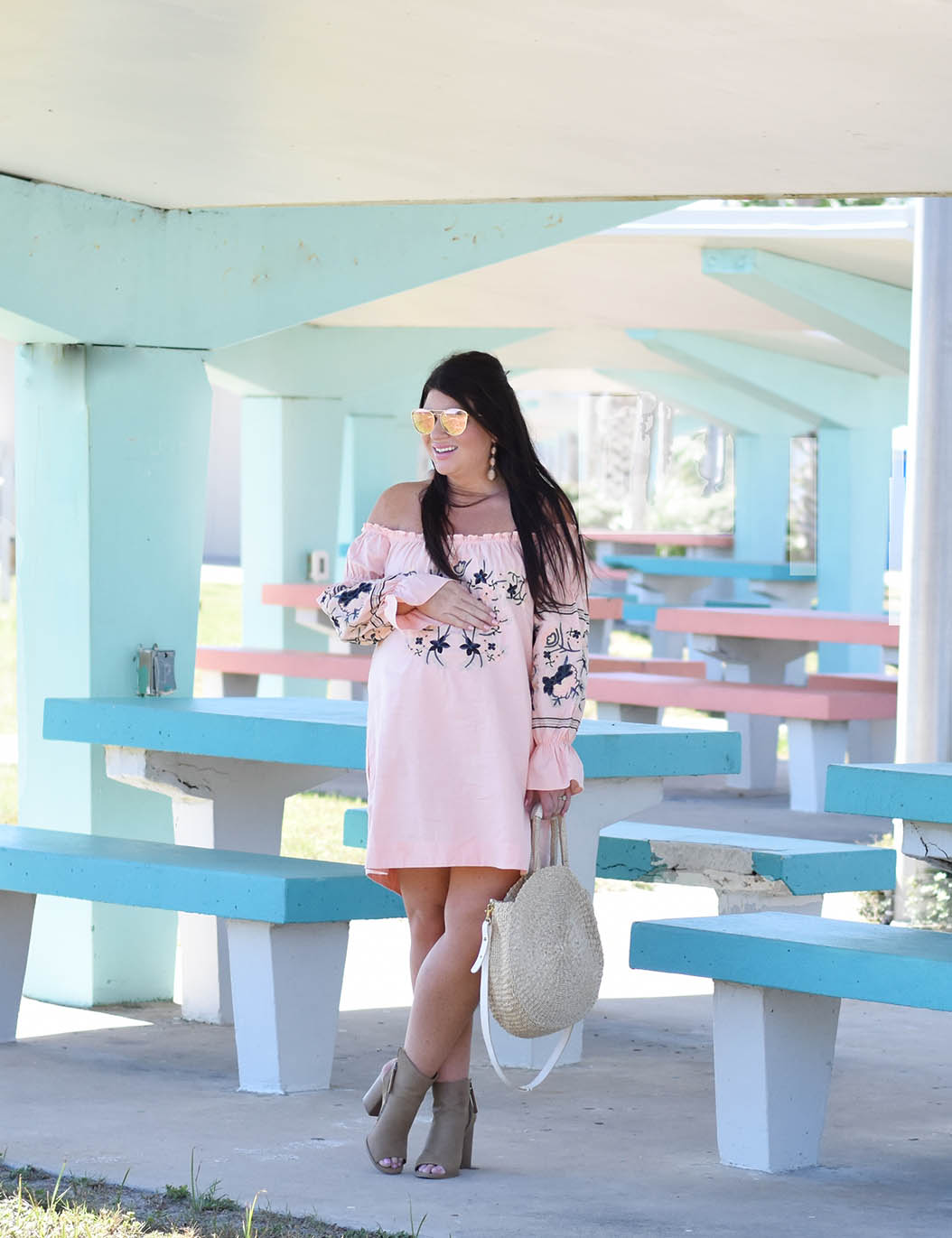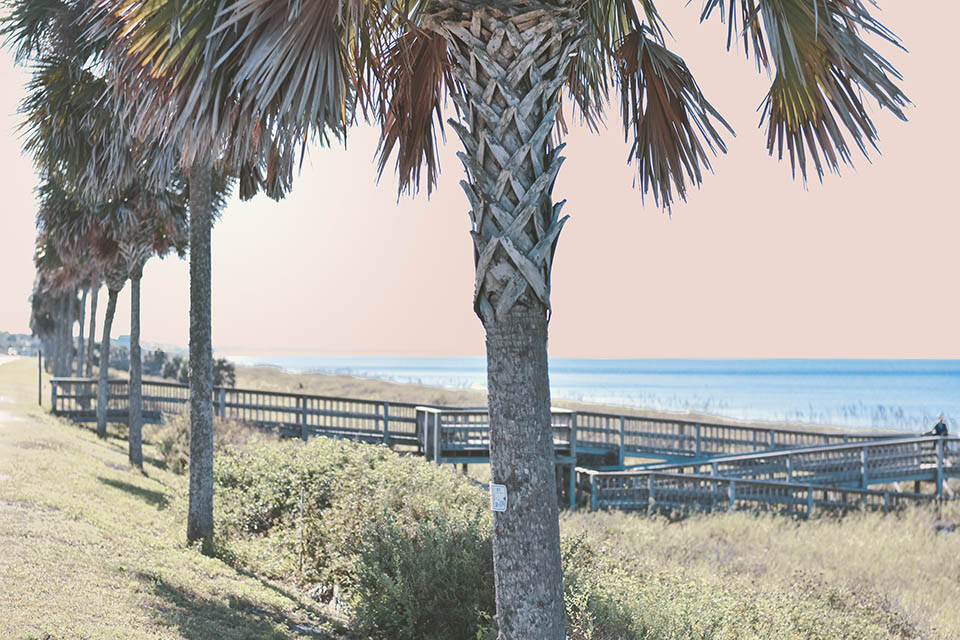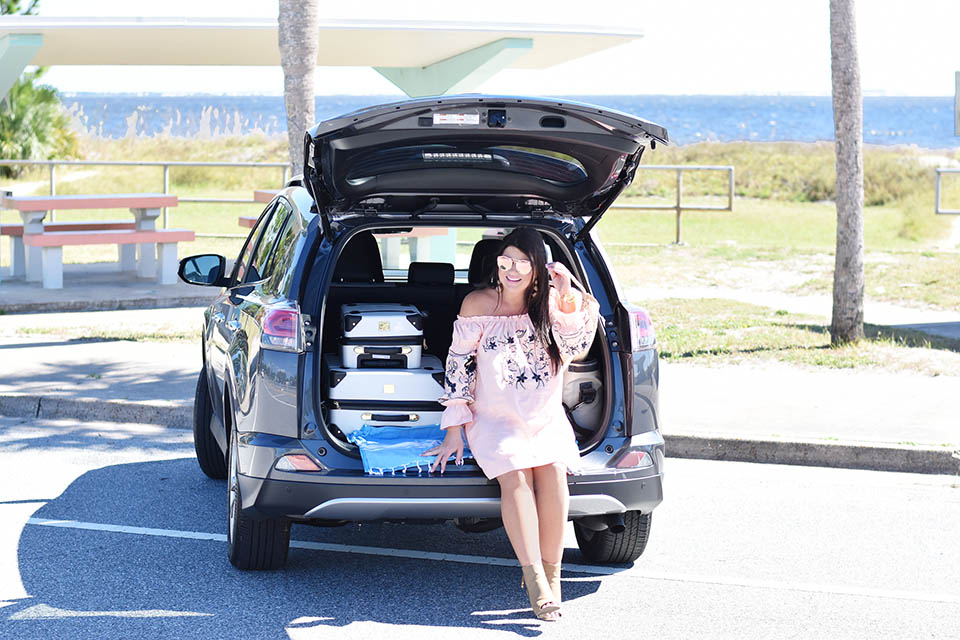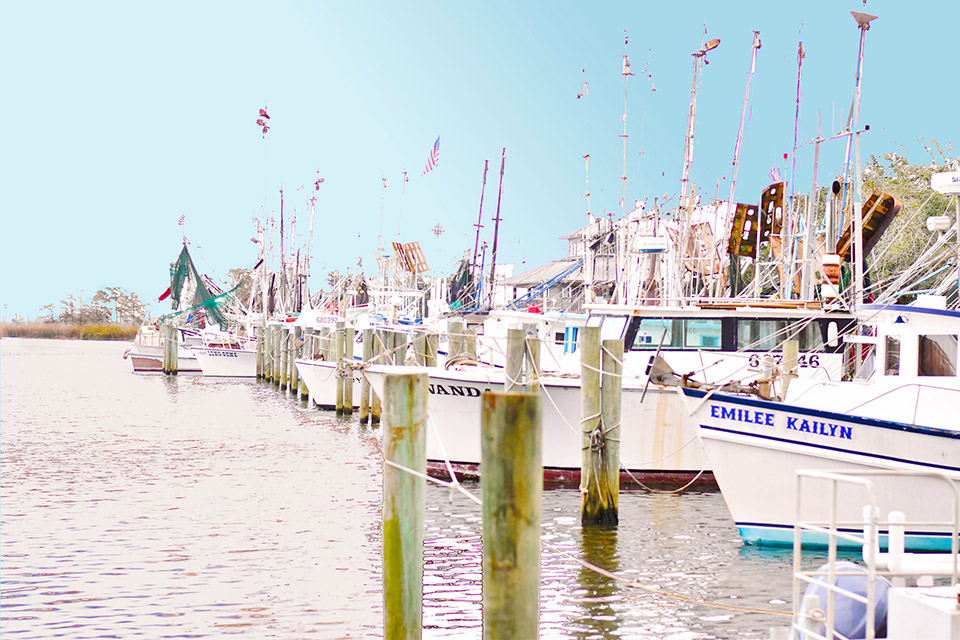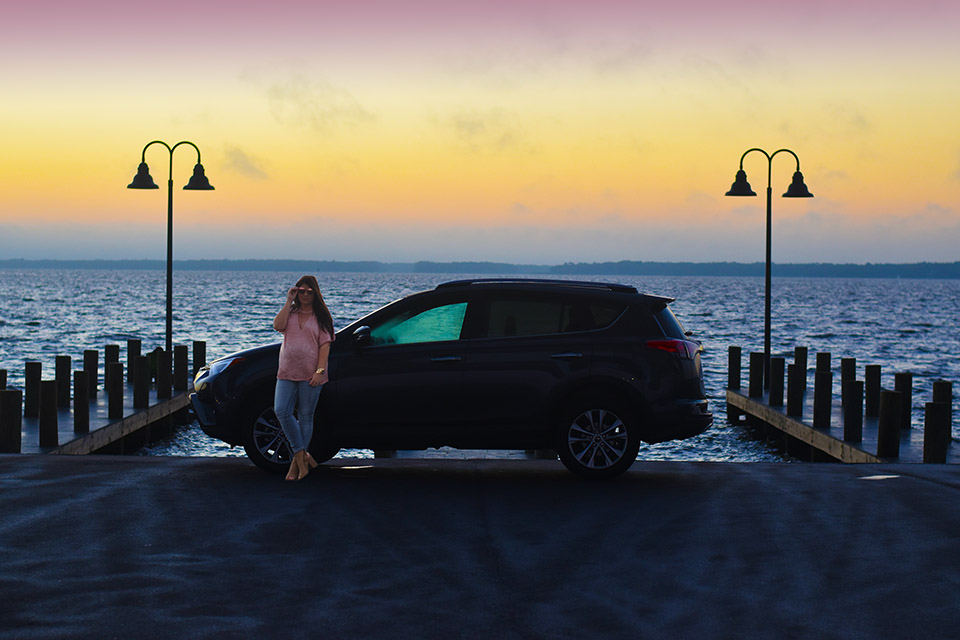 We had such a fun weekend getaway and I'm so thankful to Toyota for allowing us to take the new Rav4 for a spin. I loved all the features and can't recommend Toyota enough for anyone shopping for a new car. I think you'll love it as much as our family does!