If you're anything like us, nothing is more cringeworthy than stepping outside and realizing that you spent 30 minutes flat-ironing your hair only to have the forecast rain on your perfect hair parade…literally. Even our beautiful 30A has seen its fair share of unwelcome precipitation lately, so instead of fighting the rain, let's embrace it. Before we take the plunge, make sure you keep the three B's in mind when choosing a style to rock in the wind and rain— braids, buns and bobby pins. These will be your rainy day best friends. Lucky for you, we took it upon ourselves to include a few of our favorite wet weather hairstyles that look pulled together while keeping the frizz at bay. You're welcome.
You will need:
Marilyn Teaser Brush, $16, Ulta http://bit.ly/16HL5QC
L'Oreal Elnett Satin Hairspray $14  http://bit.ly/1aozVBD
Bobby Pins, $3.39, Walgreens http://bit.ly/14yTbVV
Fekkai Glossing Cream http://bit.ly/19vH6VJ
Bumble and Bumble Surf Spray, $25 http://bit.ly/3Tai3V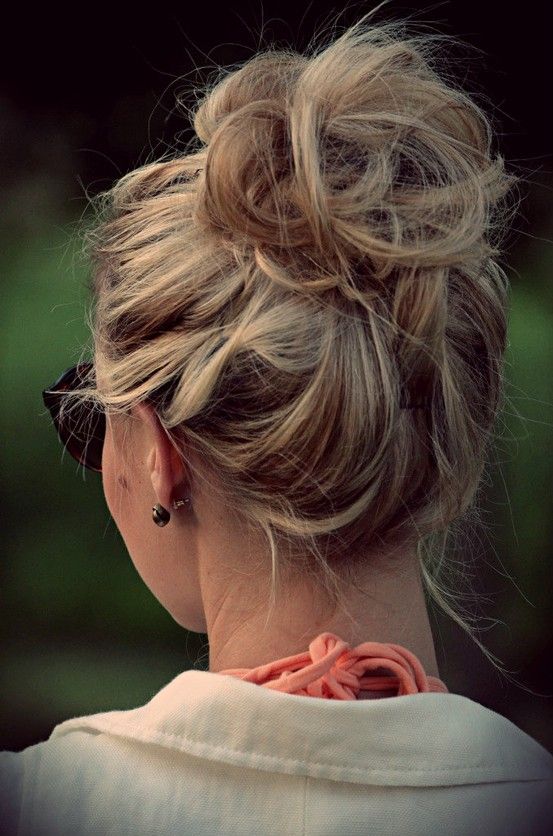 Buns: Buns are a rainy day staple. Whether you're a ballerina bun girl, or a messy bun aficionado, buns are like the little black dress of rainy day hairstyles, you just can't go wrong. Topknot, anyone?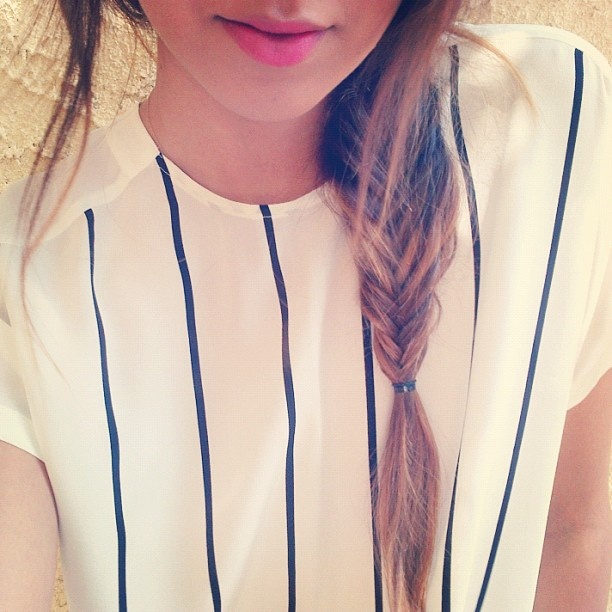 Braids: This hairstyle is an obvious top contender on a day when your walk to the car looks more like a stroll through The Nile. And you really have carte blanche of where you want to take this look—fishtail, loose, French, side—you name it!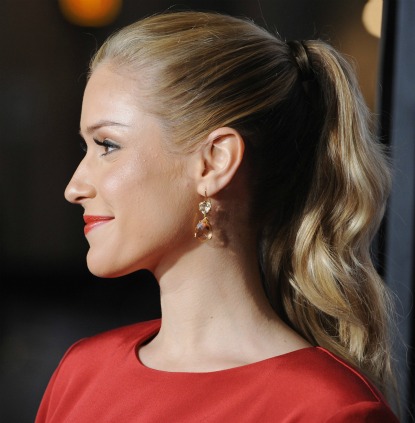 High Ponys: High ponys are a sassy twist on your lazyday go-to. Just make sure you use a little texturizing spray (see: Bumble and Bumble Surf Spray) to add a little volume. Chic!
For more rainy day hairstyle inspiration, check out our Pinterest, we have boards dedicated to all your hair and beauty needs: http://bit.ly/19twRRU
And if you need a little more direction on how to achieve some rainy day looks, check out this super helpful YouTube video: http://bit.ly/19vKsYR
Stay fabulous…and dry!
Images:
High Pony: Glamour, http://glmr.me/zw9SDx
Messy Bun: The Beauty Thesis, http://bit.ly/14TFhNc
Braid: Sincerely Jules, http://bit.ly/14yZKI5