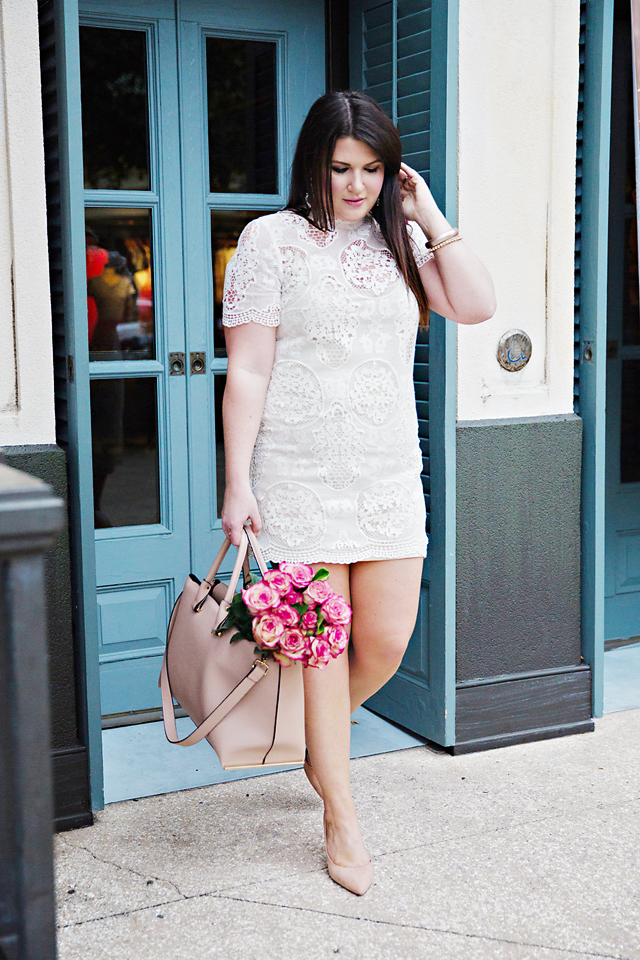 Shop this look head to toe at Destin Commons!
Dress (Forever21) | Bag (H&M) | Heels (Forever21) | Ring (Charming Charlie's) | Bracelets (H&M) | Sunglasses (Forever21) | Earrings (Forever21) | Nail Polish (Essie) | Blush Palette (Urban Decay) | Mascara (Benefit) | Photos: Jacqueline Ward Images
Spring is in the air and I couldn't be more excited! We Floridians are completely spoiled by 70° days way before the official start of the spring season and I've been basking in the warm weather lately. For me, this time of year is always so sweet and fresh. The soft pastels, blush-toned neutrals and delicate fabrics call my name every time.
When Destin Commons approached me about styling a spring outfit, I jumped at the chance. What resulted was a whirlwind trip around the Commons popping in stores and piecing together a girly glam look I love right now, but also one I can wear through summer. And what's more fresh than white? I was on the hunt for a pretty dress and ended up finding this steal of a deal at Forever 21. The lacy crochet detailing is impressive for the price point – only $32! I wanted the dress to stand out as the focus, so I set out to find neutral accessories inspired by the Pantone color of the year Rose Quartz. I'm totally a heels girl and haven't met a pointy toe pump I didn't like. The suede-style heels I found at F21 were perfect at just under $30 (and comfy!) so I grabbed them and a pair of mirrored lens sunnies, too. At H&M, I discovered this amazing oversized tote for just $49, then also picked up bracelets in rose gold for a few sparkly touches. I added jewelry from Charming Charlie's (this ring) and Forever21 (these earrings). Finally, I wanted to add a girly glow in the beauty department and couldn't resist a stop in Sephora to see what worked with my look. I picked up the perfect spring makeup addition – Urban Decay's Gwen Stefani Blush Palette – for youthful flushed cheeks and "They're Real" mascara for lush lashes. I also snagged a pretty Essie polish in a neutral blush called Perennial Chic.
All in all, it's a look I love for spring and beyond. <3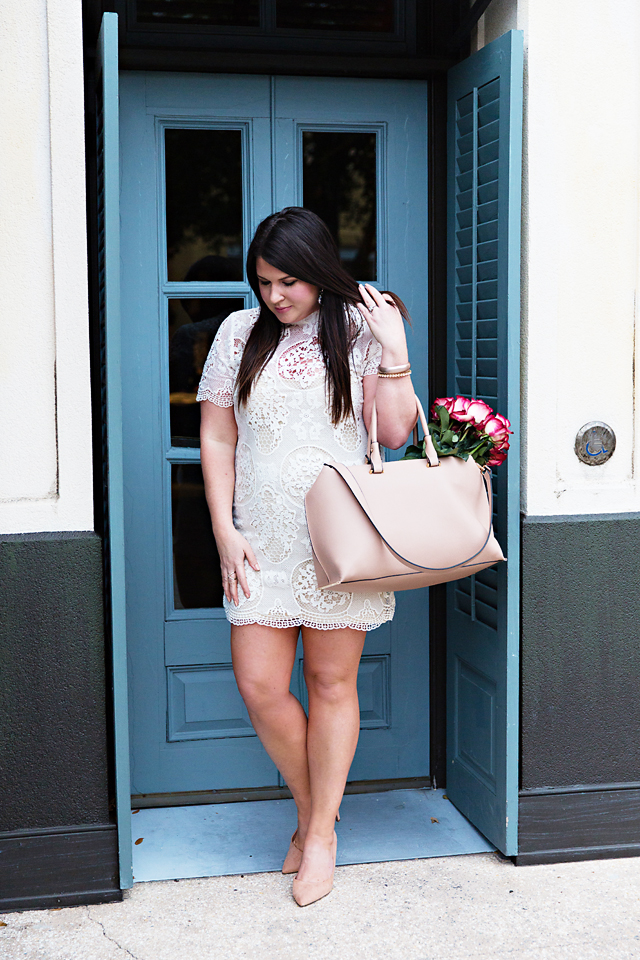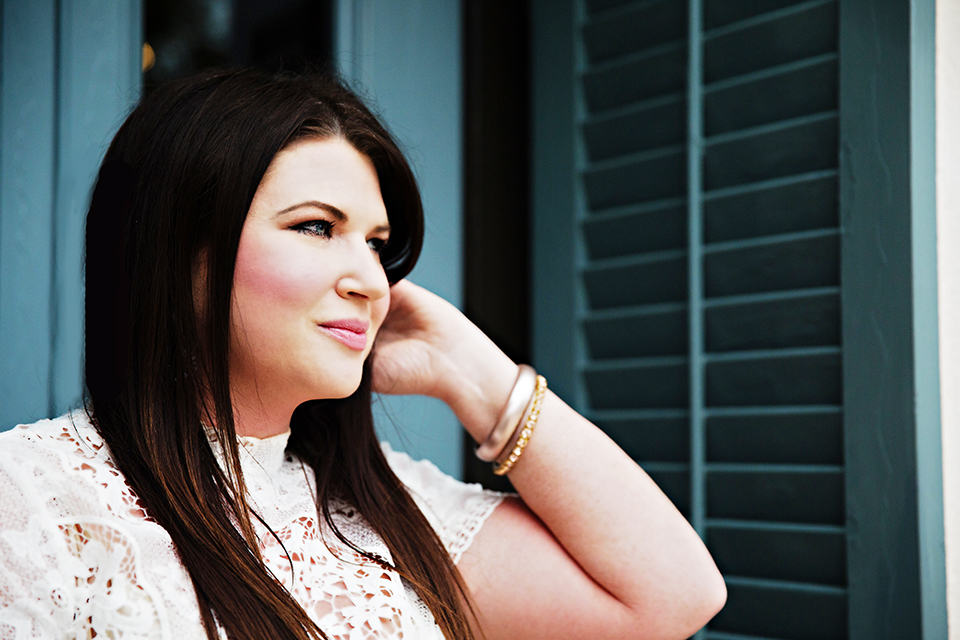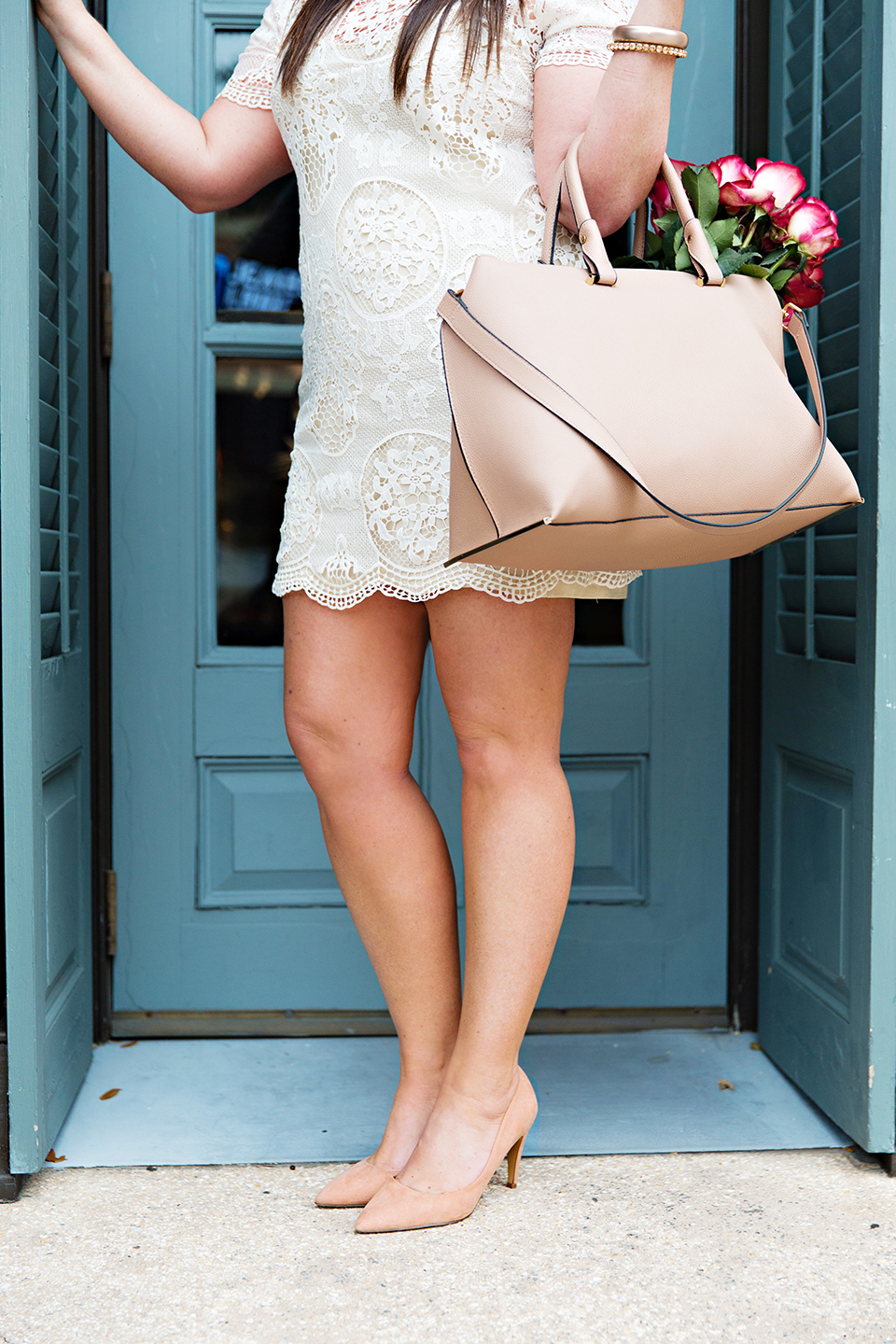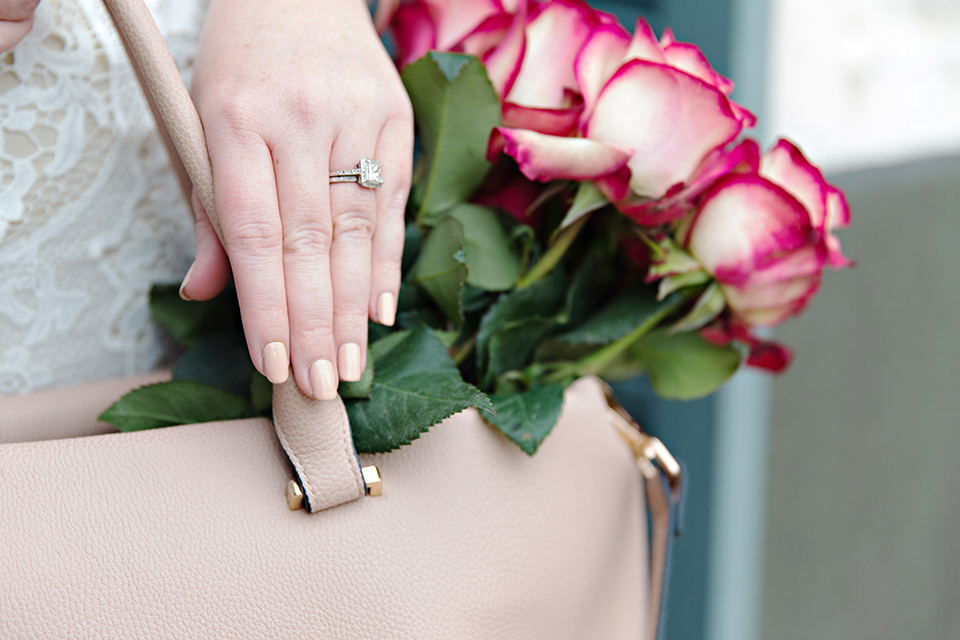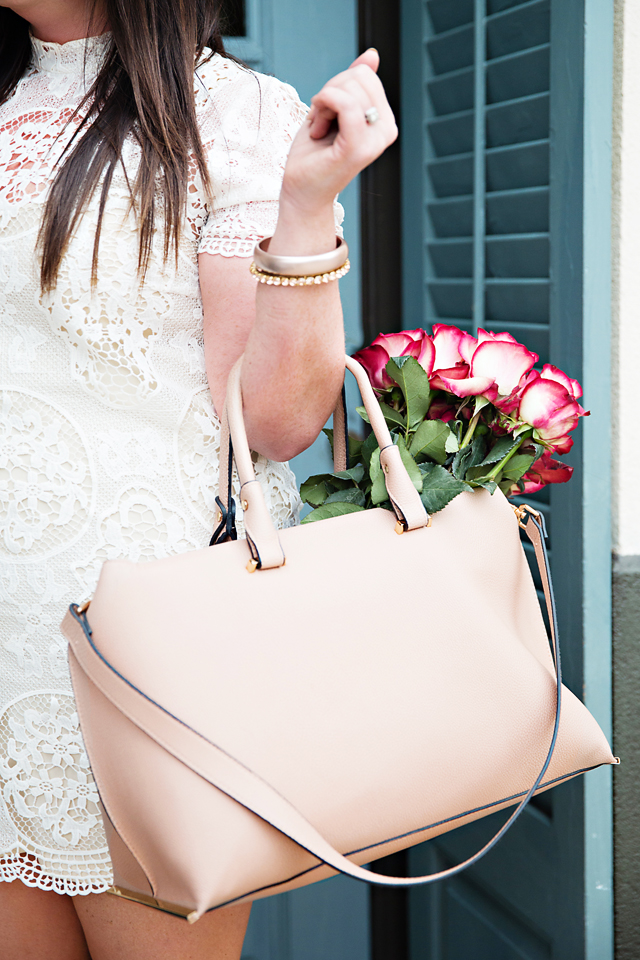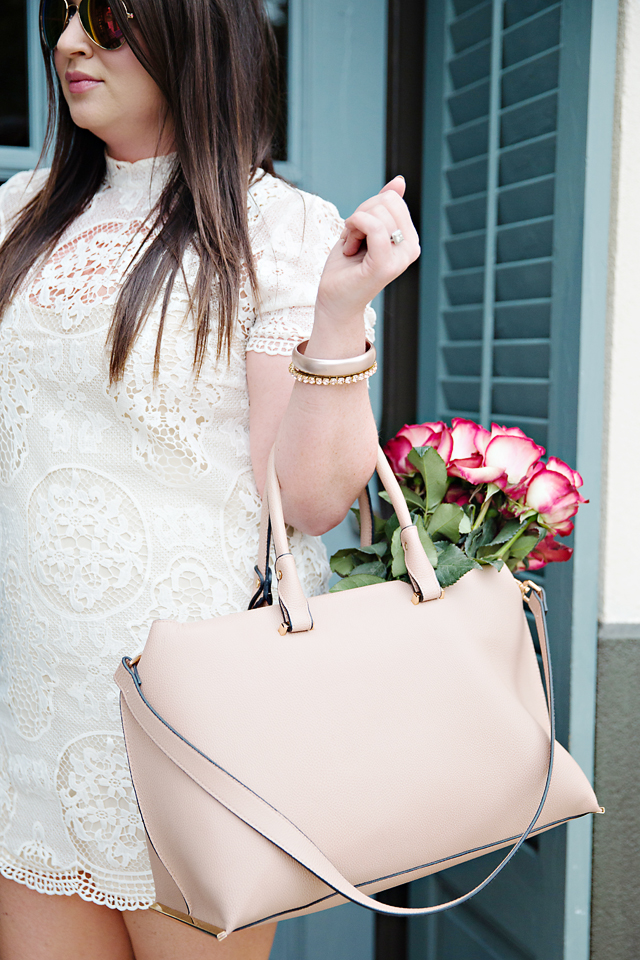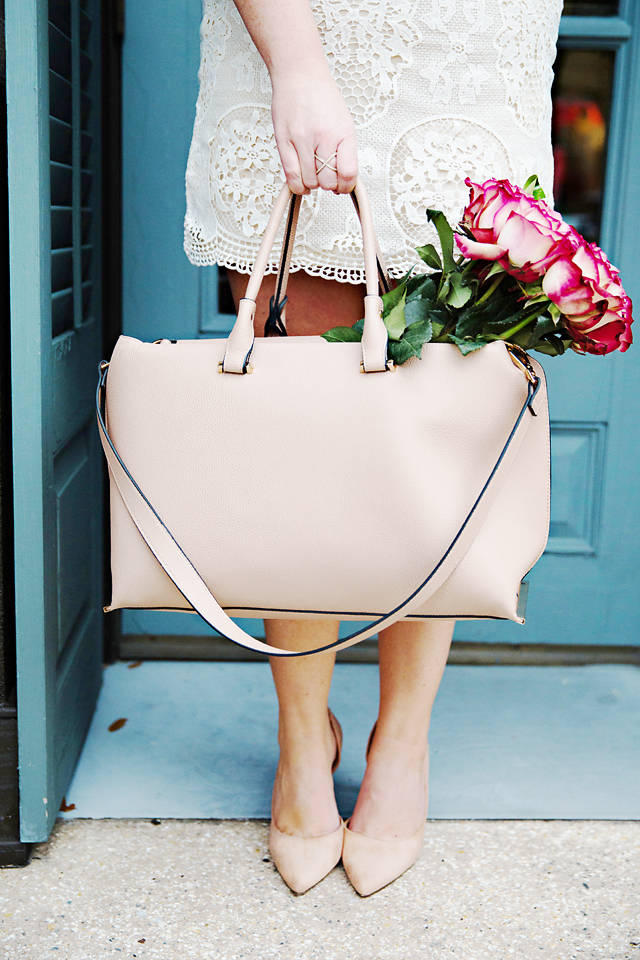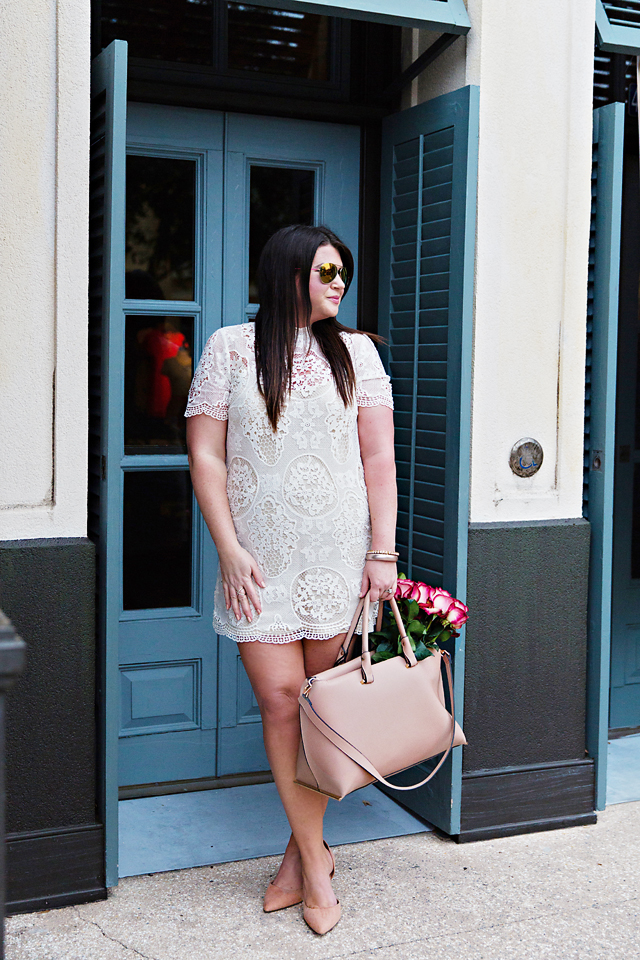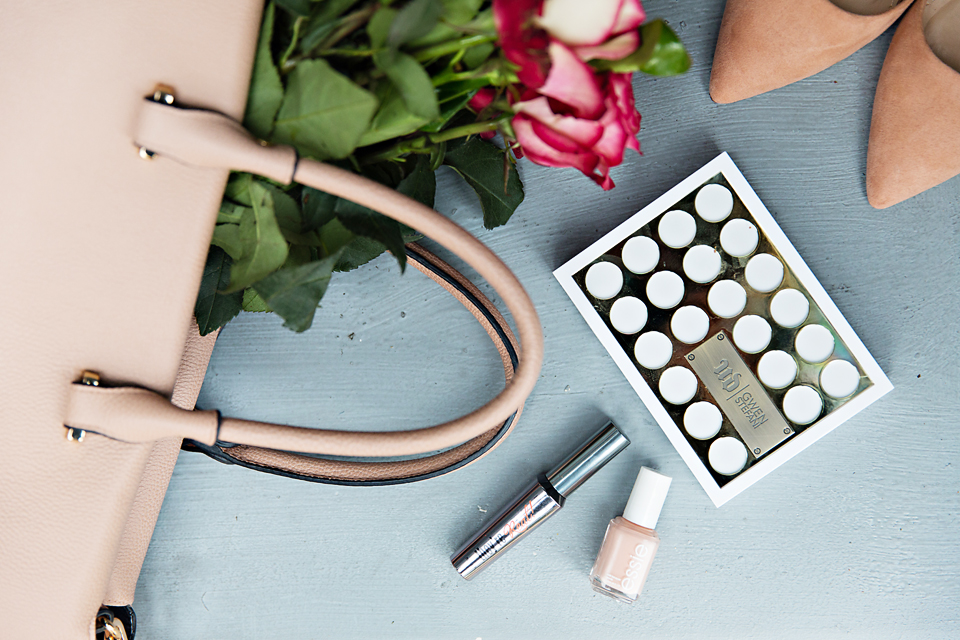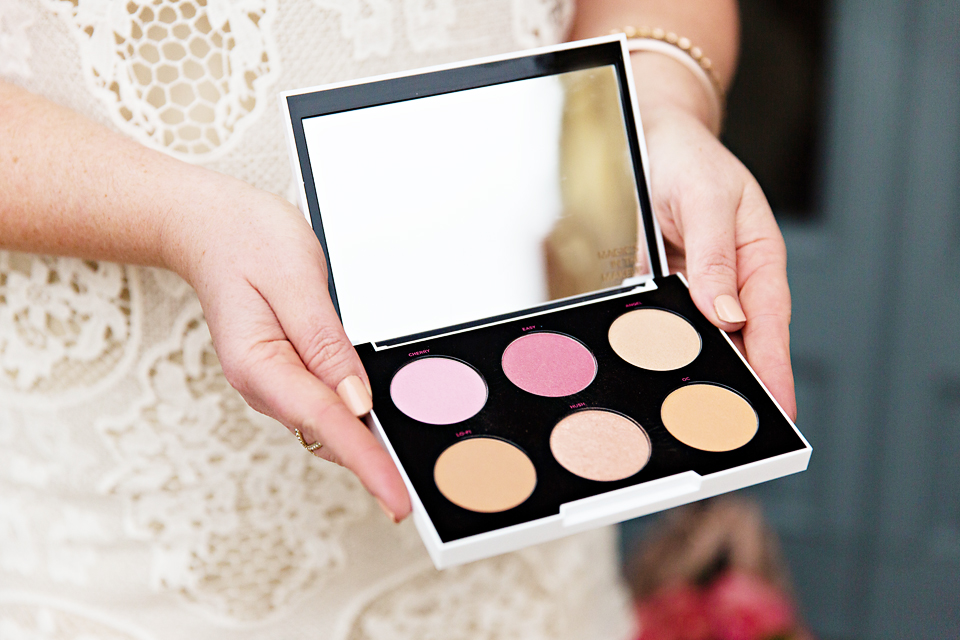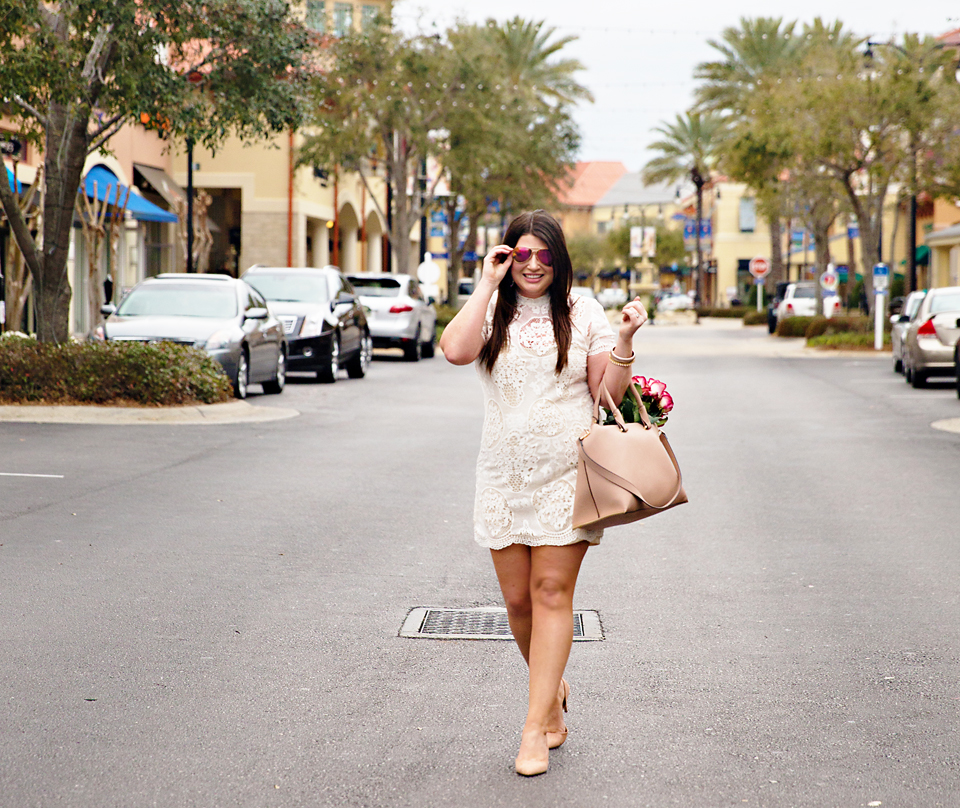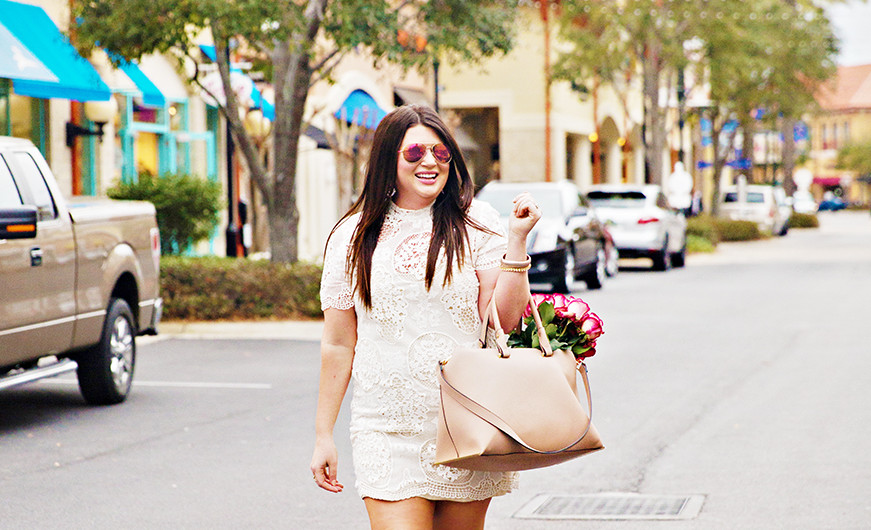 Special thanks to Destin Commons for sponsoring this post.