As a mom, I love sharing and supporting other mom-owned and mom-operated businesses. My friend Dr. Mandy Chavers, MD and her husband, Dr. Kyle Chavers, MD have created Foundations Medical Center, a health and wellness space in Destin that uses preventive, nutritional and functional medicine to help address the root causes of health problems.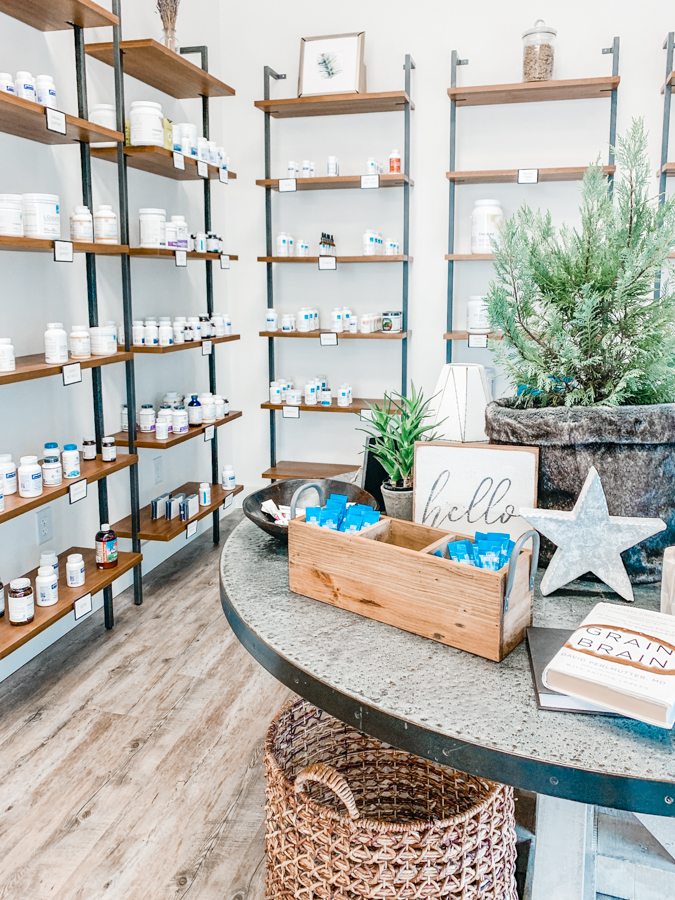 They were gracious enough to share their services with me and hosted a morning of treatments that included both infrared sauna therapy and IV therapy at their onsite IV spa. I'm excited to share this experience with you, but as a disclaimer, keep in mind, I am not a medical professional, just posting my personal experience with these treatments.
Infrared Sauna
About Infrared Light Therapy
To be honest, I didn't realize how many amazing benefits infrared light therapy offers. I just hadn't had the experience or information yet. Unlike a traditional steamy sauna, an infrared (IR) sauna uses panels of infrared lights as a heat source to send various ranges of light through the sauna and into your body. It's a radiating heat that goes deeper into the body to combat a number of physical issues. The temperature is actually not as hot as a traditional sauna – which I loved about it. No crazy humidity hair!
Infrared Sauna Benefits
The light ranges are near, mid or far, and each has different effects. IR saunas can help with the following through targeted heat generation:
detox and natural elimination
increased collagen and elastin production
lower blood pressure and better blood flow
improved cardiovascular health
less joint stiffness / pain relief
muscle pain relief
increased white blood cells and improved immune system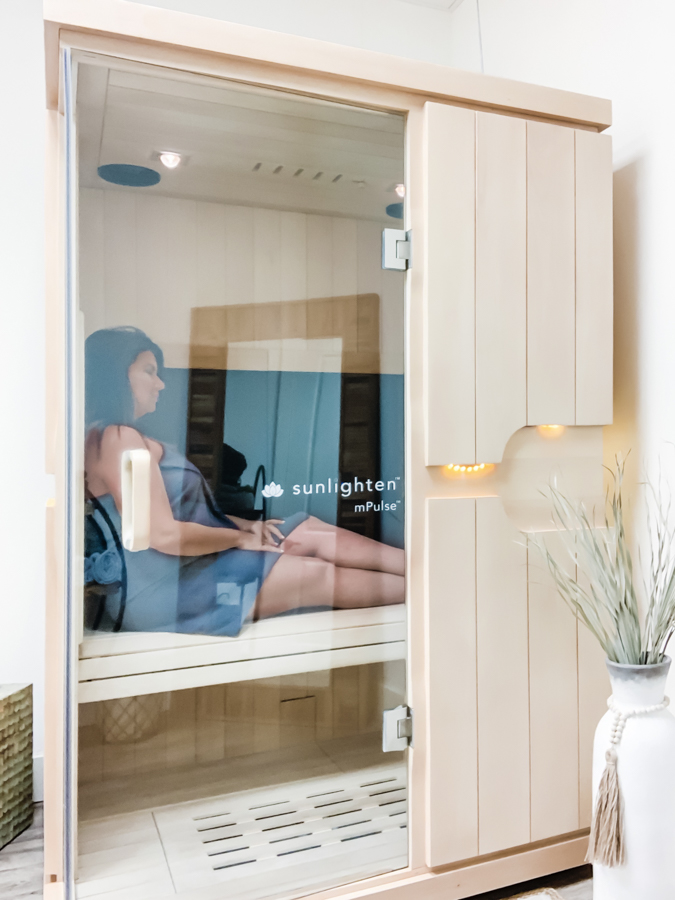 What I Chose
I went with Foundation Medical Center's Anti-Aging session which aims to improve overall skin tone, elasticity and firmness. It's a 30 minute session that uses near, mid and far infrared light. If you think of skin as your largest organ, it makes sense that light therapy can have such an effect on skin as a whole.
In terms of beauty and maintaining a youthful appearance (yes, please!), infrared light helps purify skin via detox and triggers production of key proteins collagen and elastin. Collagen helps add strength and firmness while elastin gives skin elasticity. Both of these help keep wrinkles at bay so decreased production means we see increased signs of aging. For me, it was so relaxing to zone out in the sauna and let the lights work their magic. Afterward, I felt refreshed and my skin felt great.
IV Therapy
About IV Therapy
From the sauna and a quick shower, I went to Foundations Medical Center's Enhance IV spa, a well-appointed space with reclining lounge chairs, books, magazines and Netflix (if you please). This was my first time trying IV therapy and I really enjoyed it. To give you a little background info, IVs are the fastest way to deliver vitamins, fluids or medication to hydrate, balance and replenish. It's fascinating how this works, but there are a number of treatments to choose from, depending on what you need or what your doctor recommends.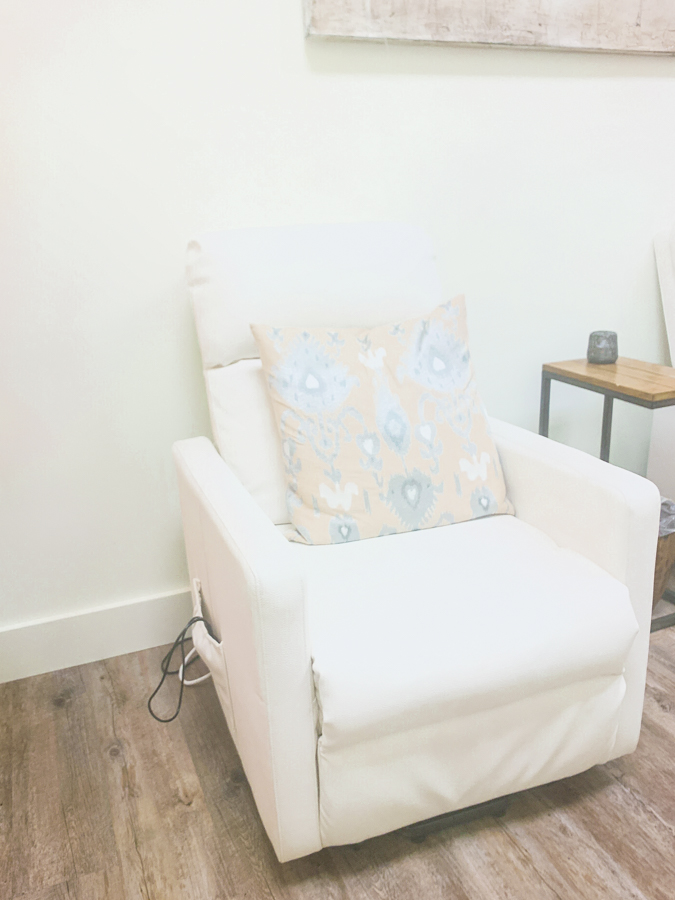 (It's best to do the sauna followed by the IV, not the other way around, so you don't lose any of the nutrients you're trying to absorb.)
The process is quick and nearly painless. A small IV is inserted in the arm. (Though I know from all my pregnancy blood work that my veins almost never cooperate and an IV in the hand is typically best for me.)
Once the IV is connected it takes around 45-60 minutes for the fluid infusion to complete. Unlike a solid pill vitamin where a fraction of the nutrients are absorbed, an IV gives maximum effectiveness. While IV therapy works for some chronic conditions, it can also be very casual and off-the-cuff for energy boosts, hangover cures and beauty treatments.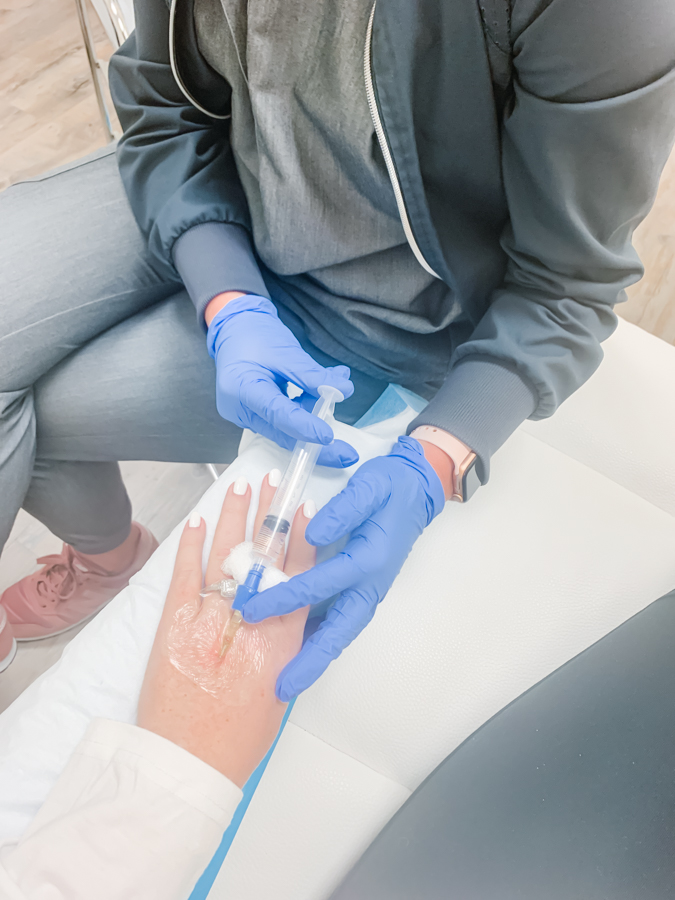 IV Therapy Options
Athlete Enhance (best for athletes, pre- and post-race therapy)
Beauty Enhance (best for special occasions and enhancing detoxification)
Weight Loss Enhance
Energy Enhance (best for stress, fatigue and jetlag)
Recovery Enhance (best for hangovers, sunburns and overindulging)
Immune Enhance (best for seasonal allergies and preventing cold/flu)
Migraine Enhance (best for acute migraines, tension headaches and prevention)
Myers Cocktail (best for overall wellness and chronic fatigue)
Calm Enhance (best for stress relief, anxiety and relaxation)
Hydration Enhance (best for dehydration and fatigue)
What I Chose
I opted for Foundations Medical Center's Beauty IV. This IV helps restore hydration; improve the appearance of hair, skin and nails; enhance detoxification; provide powerful antioxidants and a gives a high dose Vitamin C. As Dion, the RN who administered the IV explained to me, it contains a special cocktail of B and C vitamins, minerals and the antioxidant glutathione. If you don't know the wonders of glutathione, it's worth looking into, as one of the many benefits (in addition to brain health, heart health, immune health) is increased skin elasticity and decreased wrinkles. The beauty benefits work from the inside out.
While I chose the beauty and anti-aging treatments that were available, Foundations Medical Center is doing amazing work taking a functional approach to overall health and wellness. Whether you're into beauty or are seeking therapy for more athletic or medical purposes, these therapies are two options to add to your list. For those of you in the 30A and Destin areas, I highly recommend checking out Foundations Medical Center.
Now, I wanna know, which IV is on your wish list?