Happy Friday, everyone! Today's Friday Five covers a couple new product additions, a tried-and-true beauty favorite and my 5 remaining picks for the #NSALE before it officially ends August 5. Are y'all sick of hearing about it or have you been scooping up everything you can while the prices are so good? I'll say both for me.
1 – Style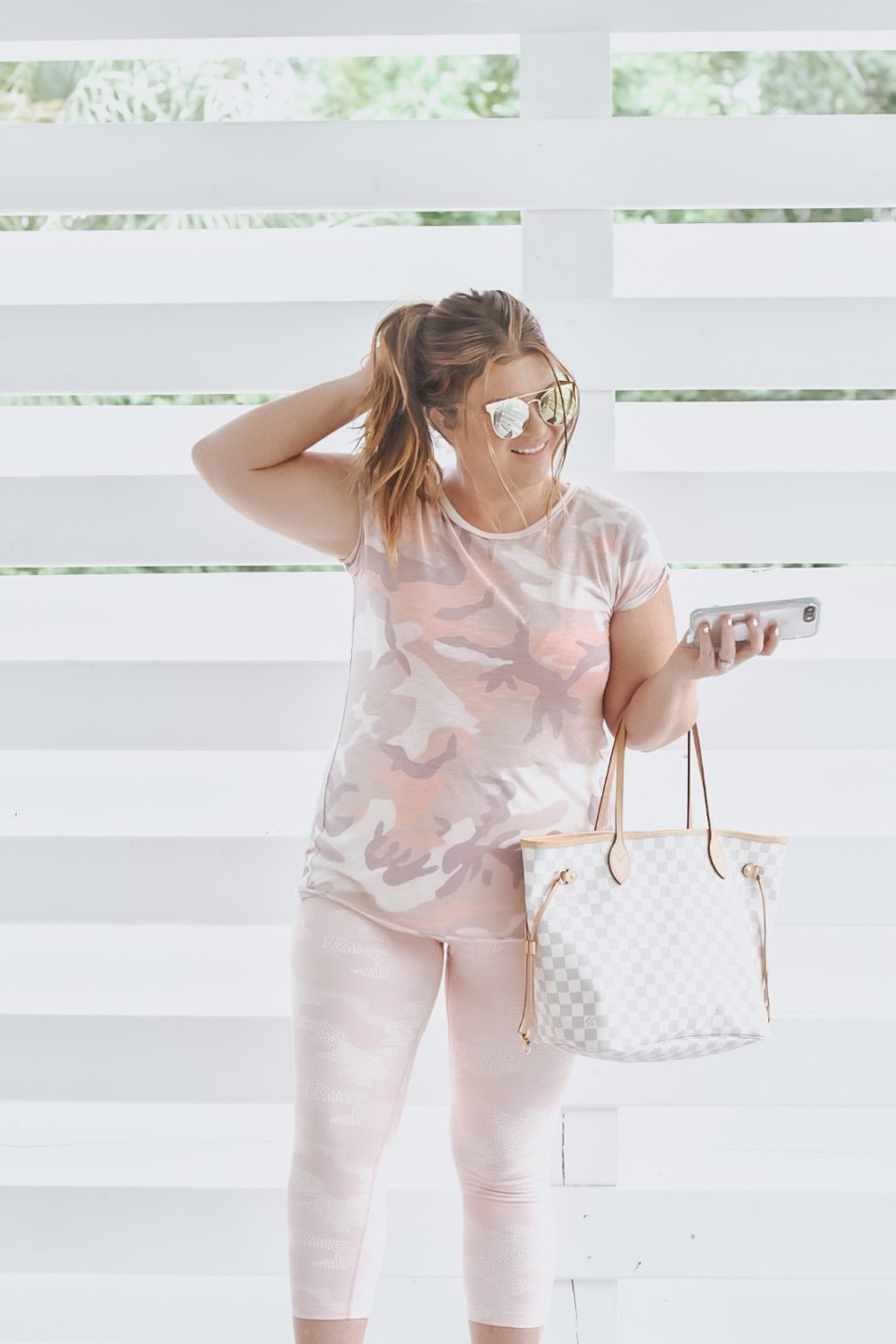 Going super casual today since my plan is to sit at the desk as long as possible other than a quick Publix run for groceries. This camo tee is just $38 and comes in other shades including white, green, black and two animal prints. I will be grabbing this top again and again to throw on with yoga pants or denim for laid-back mom days. And these Zella Live In Leggings I'm wearing are part of the #NSALE and still available in a few sizes for just $35.90. (And I'm wearing this bralette underneath).
2 – Beauty
I've gotten a few questions lately specifically about brows and how I shape them. To be honest, my brows are only about 50% shaping and 50% brow pencil, if not more. My eyebrows have always been a bit sparse so I rely on this Anastasia Beverly Hills Brow Wiz to do the rest of the fill-in. I love that the pencil is teeny tiny so each stroke looks like a single hair and it's easy to go for a subtle look, but just as easy to build up a strong brow if you prefer. It's one of my top 3 repeat makeup purchases. Find it on Amazon here.
3 – Motherhood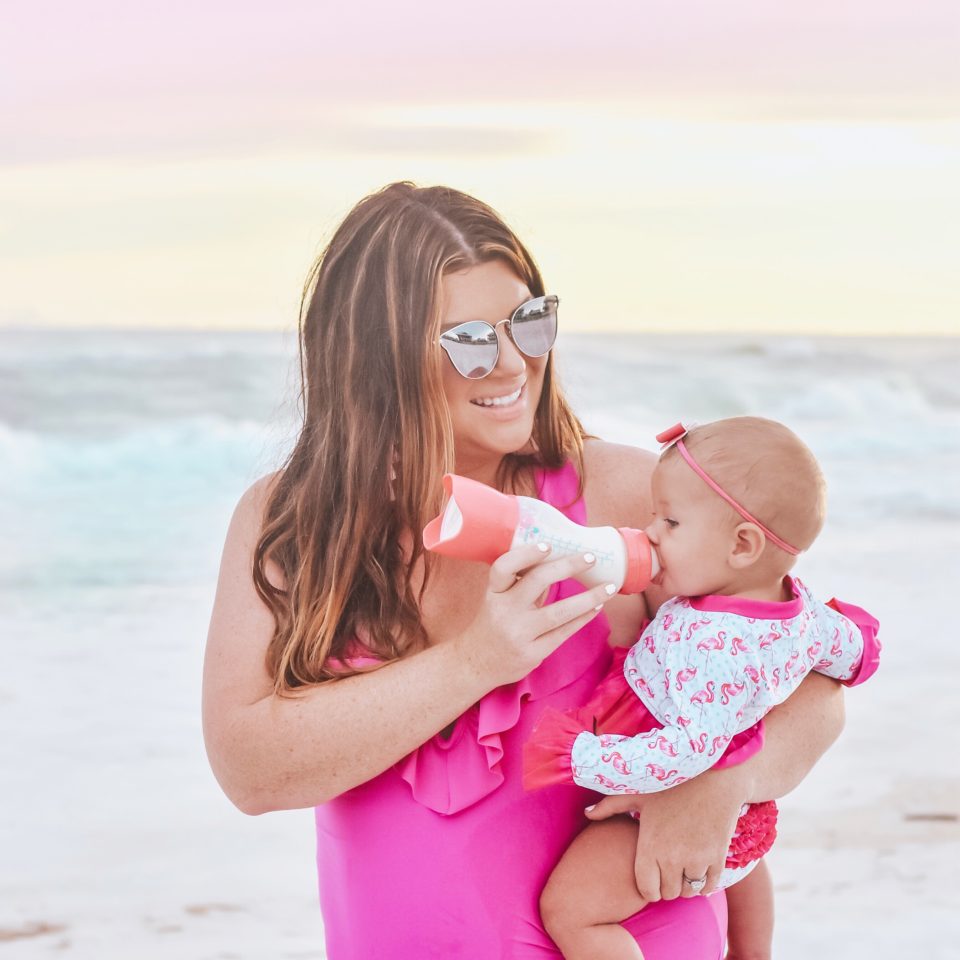 This one is for you mamas on the go! Heading out and about with a baby? I recently discovered these B.Box bottles that have a formula dispenser built in so when it's time for feeding, you just push the bottom through to release the formula, shake and done. You can also use it without the dispenser if you're just at home. Definitely a new fave, mamas!
4 – Real Life
I'm attending a fun event tonight at Urban Grace combining the talents of both Erika Powell (@erikampowell / @erikampowelltextiles / @urbangraceinteriors) and Elisabeth Farris (@elisabethandbutter). I'm not usually the most domestically-inclined mom on the planet, but cookie decorating with watercolors (and wine!) is something I can definitely get excited about!
5 – On Sale
The final few days of the #NSALE are still going strong and I've found a few remaining items in stock that come highly recommended.

Tory Burch Sandal (white, black or tan) $149.90 / Convertible Cozy Fleece Cardigan $45.90 / Slouchy Pocket Henley $31.90 / Wit & Wisdom Jeans $44.90 (with elastic waistband but not in a weird way!) / Moonlight Pajamas $42.90