A Few Recent Finds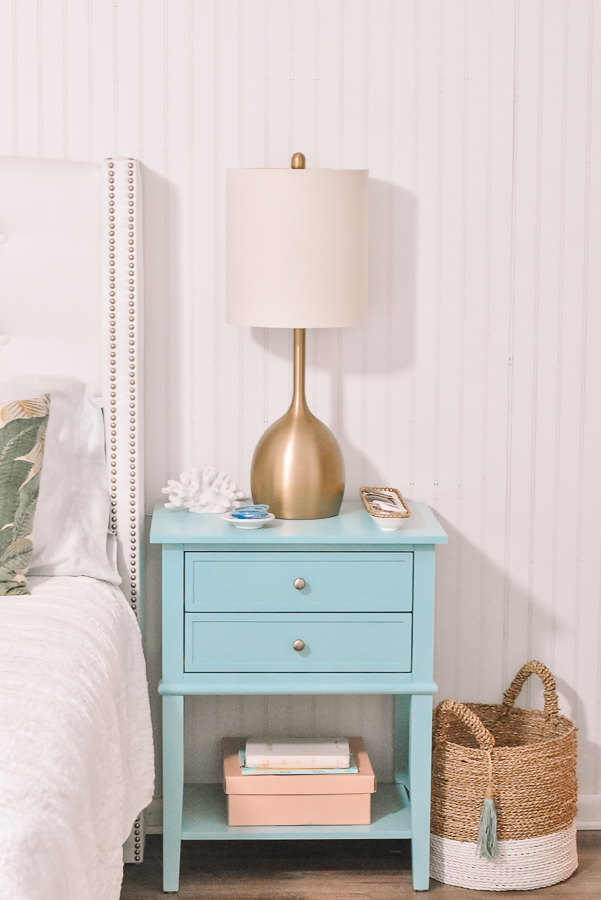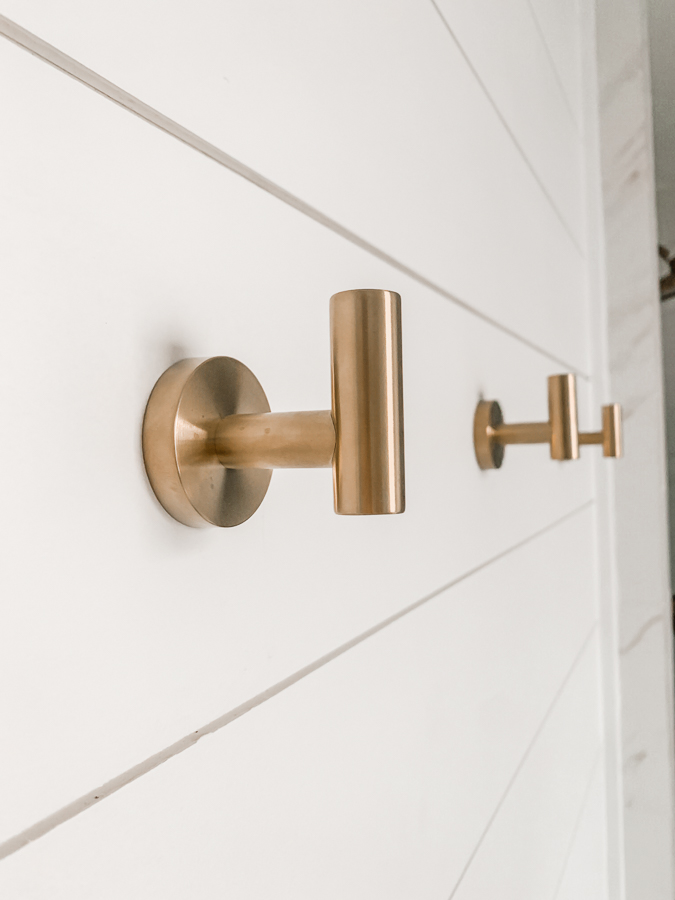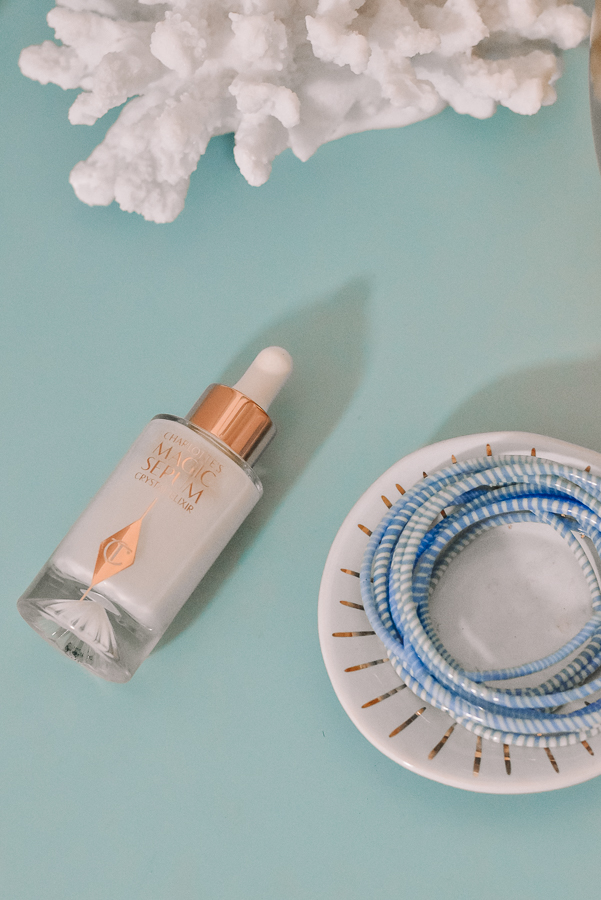 Cuisinart White Knife Block – we bought this for my MIL for Mother's Day back in May and I loved the white knife look so much, I put it on my radar to watch for a sale alert. Well, here it is! Currently on sale for over 60% off plus free shipping with code SHIPS4FREE.
gold bathroom hardware set – I finally installed this set in our bathroom and it was long overdue. The sleek gold hardware looks so nice and it comes with a hook, towel holder and toilet paper holder. I also ordered another set of hooks so we have 3 in a row.
Dmitry 2 drawer end table – I'd been putting off buying nightstands because I couldn't find quite what I wanted. (We had previously used these dressers on the side and they didn't quite fit in this new arrangement.). I finally came across this pretty blue nightstand and fell in love with the color. The blue was sold out for awhile and when it came back in stock, I grabbed them. If your color is sold out, save the link and check back. So glad I did!
Charlotte Tilbury Magic Serum – I started using this serum over a month ago and use it generously on my face and neck. I've noticed incredible soft, more youthful skin and also still feel like it has a ton of product still in the bottle. I'm not a big fan of fragrance and this has a touch, but the results have been worth noting. No time like the present to give your skin a little magic!
baby blue waterproof bracelets – good bangles get a lot of mileage and when they're a steal of a deal, even better. I found these in a ton of different colors, but the baby blue and seafoam stacks are my favorite. Also, kind of cool detail: they're made from recycled flip flops.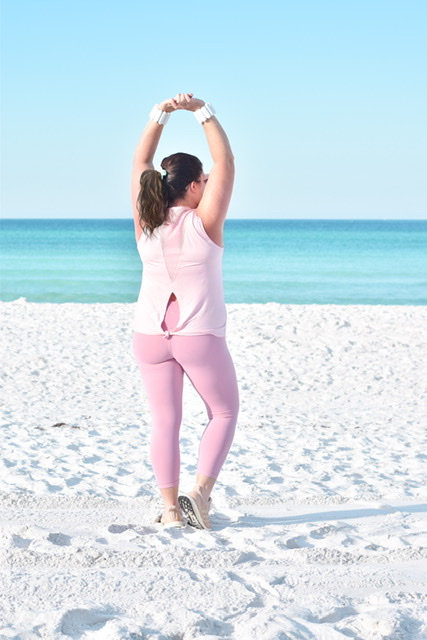 ​​​​​​​​​​​​​​wrist weights – After quarantine, I need to get in gear more than ever. On I love walking and wanted to up the resistance. These have been popping up in higher price points, but I can't resist a deal, so I bought these
Amazon leggings (good compression!) – it's not a stretch to say I've LIVED in these leggings the past couple months! I have both the powder blue pair and the orchid pair and wear them multiple times a week. I love the compression in the tummy area, too. If you need an excuse for another pair of leggings, this is it.
Amazon tank with tie back – every good pair of leggings needs a good tank or top to pair with and I love the fit of this one with a tie on the back. It has a little mesh section on the back
Tarte eyeshadow palette – For eyeshadow, I usually add a little shimmer to the lower half of my eyelid and this palette has all the best colors for bronzy, pinky lids that go great with a summer tan. I love it so much for giving a pop to blue eyes, but the colors are complementary for all eye colors.
Bleu Rod Beattie one piece – if you're shopping for swimsuits and feel like you'd be safer in Spanx, this one piece will be your new favorite. It holds in the midsection like a champ and gives a pretty impressive peekaboo to the chest that still feels modest. It comes in multiple colors but I love the white most for a classic beach look.
underwater camera – Emery has been into swimming for shells and little creatures at the beach more than ever before, so when I saw this underwater camera, I knew she would love it. Holds hours and hours of footage and takes quality images. It's pretty impressive for under $30.

Weekend Sales
H&M 20% off and free shipping with code 3521
Girls (slide to see all)

Ladies (slide to see all)

Madewell Enjoy an extra 30% off all sale styles + up to 20% commission through 7/20
Old Navy 20% off through 7/5
Spanx select leggings and more on sale