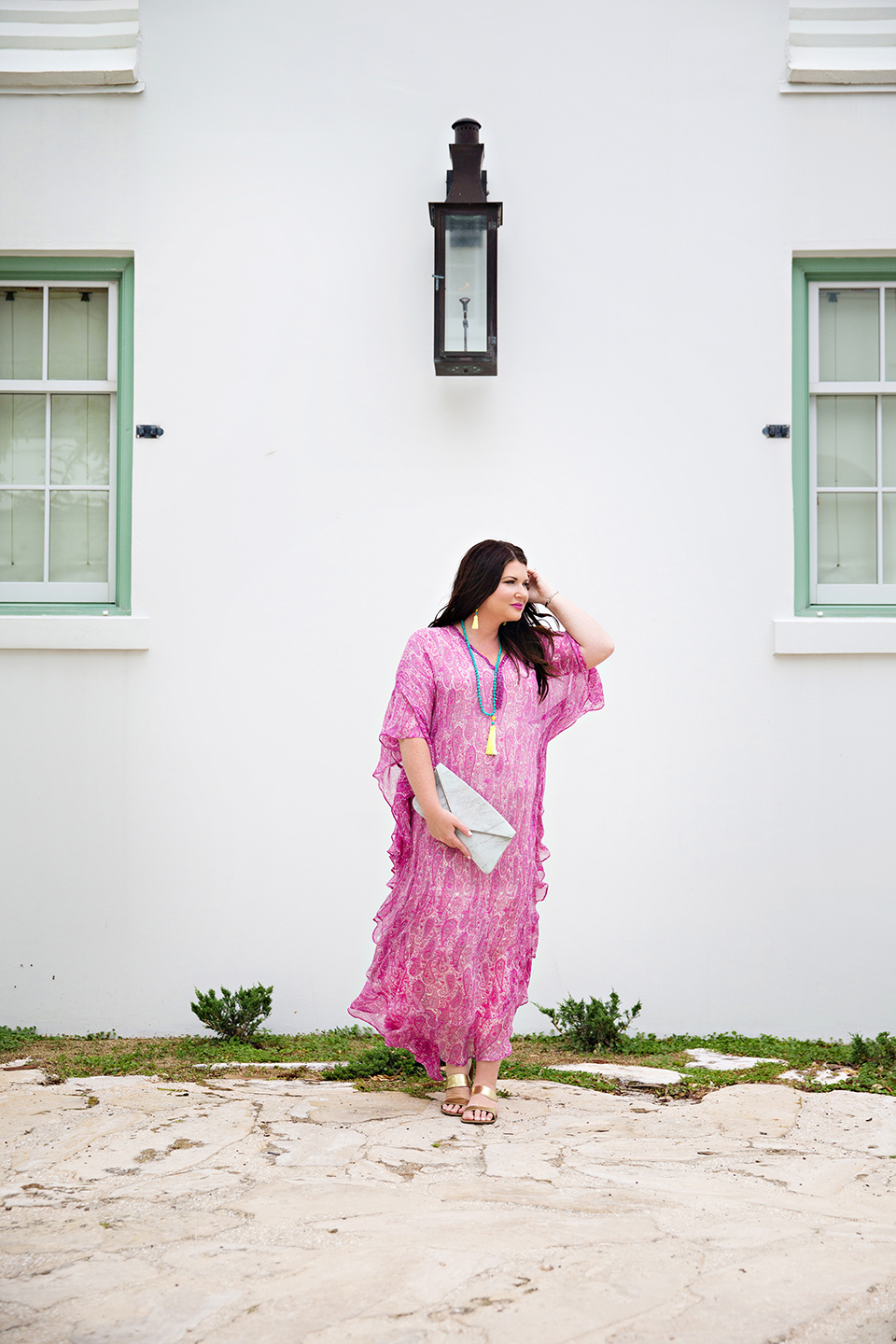 Dress: Calypso St. Barth  |  Clutch: Coastal Road  |  Earrings & Necklace: Pink Powder  |  Bracelet: Vita Fede (all available at Alys Shoppe)  |  Photos: Jacqueline Ward Images
Digital Graffit is one of my favorite annual events on 30A. The small town of Alys Beach is typically a standout because of its minimal style, with each of the buildings and surrounding elements a single shade of bright white popping against the blue sky and lush greens of the neighborhood. However, this weekend Alys Beach is transformed with vibrant art projected onto every blank canvas available, including along footpaths, on the side of residences, onto architectural accents and on every surface of the majestic Caliza Pool.  With vivid hues, dancing graphics and impressive artwork from around the globe, Digital Graffiti truly is a feast for the eyes and a signature 30A event to experience.
With so much color in the art itself, it's no surprise that the fashion follows suit with attendees showing off their best and brightest styles. In this case, more is more and bolder is better. To share a little outfit inspiration, I've teamed up with the Alys Shoppe for this post. The rich pink shade of this Calypso St. Barth caftan immediately caught my eye. I added neon yellow and turquoise tassel earrings with a coordinating tassel necklace and one of the newest clutch styles from Coastal Road. Throw in a chic bracelet, bold lips and shoes that work well on cobblestones (remember, it will be dark!) and this outfit is good to go.
If you're heading to Digital Graffiti, I would love to see what you're wearing. Be sure to tag your outfit pics with #30astreetstyle on Instagram. If you would like to attend, but don't have tickets yet for the Curator's Tour Friday evening or the big bash Saturday evening, visit digitalgraffiti.com