There are so many things to love about 30A. The beach, of course, always takes the cake, with its sunshine, salt air and pure white sand.  Coastal dune lakes, picture-perfect neighborhoods, adorable shops, unique architecture, nature trails and countless hidden gems along our scenic highway help the area as a whole rank pretty high as a coveted destination. With so much to see and do, it's no wonder that the transportation of choice involves only two wheels and panoramic views as far as one's head can turn. Enter Salt Air 30A. In its first season, this bike rental company has set up shop at The Hub (nestled between WaterSound and Seagrove) where the currently-under-construction headquarters will soon be complete. With the tagline "Outdoorsy Activities for Fun People," owners Matt and Michaelanne Lauderdale (who also operate Motorboatin' 30A) have quickly left a footprint along 30A, forging their own path thanks to their light-hearted approach and outstanding service – plus, the vibrant blue and orange bikes easily stand out in a sea of handlebars and wheels. The custom Villy bikes were even featured on an episode of Shark Tank. 
To get the full two-wheel experience, I set out to cruise 30A on a sunny day – beach bag packed, basket mounted and pedal-ready. The team at Salt Air makes sure each bike is perfectly sized for each person before sending us off. With the wind helping us along, we cruised over 7 miles round-trip. There are just so many details that are missed even in a car. I suggest you plan your route with plenty of fun stops along the way. Pulling over for lunch, cocktails or just to snap photos makes the ride even better. We opted to grab an ice-cold pomegranate popsicle as the icing on the cake. I may or may not have stashed a cold bottle of Veuve in my beach bag and dipped the popsicle right in my cup for what is now my favorite hot-weather treat. You have to try it!
And before you scroll down to see more, I'm excited to share that Salt Air 30A is also giving away a fabulous prize to one lucky reader, who will win a choice of either:
1) complimentary bikes for 2 from Salt Air 30A plus a $50 gift card to The Hub
OR
2) complimentary pontoon boat ride with Motorboatin' 30A
Head over to 30A Street Style's Instagram and follow the instructions there to enter.
All photos by Jacqueline Ward Images.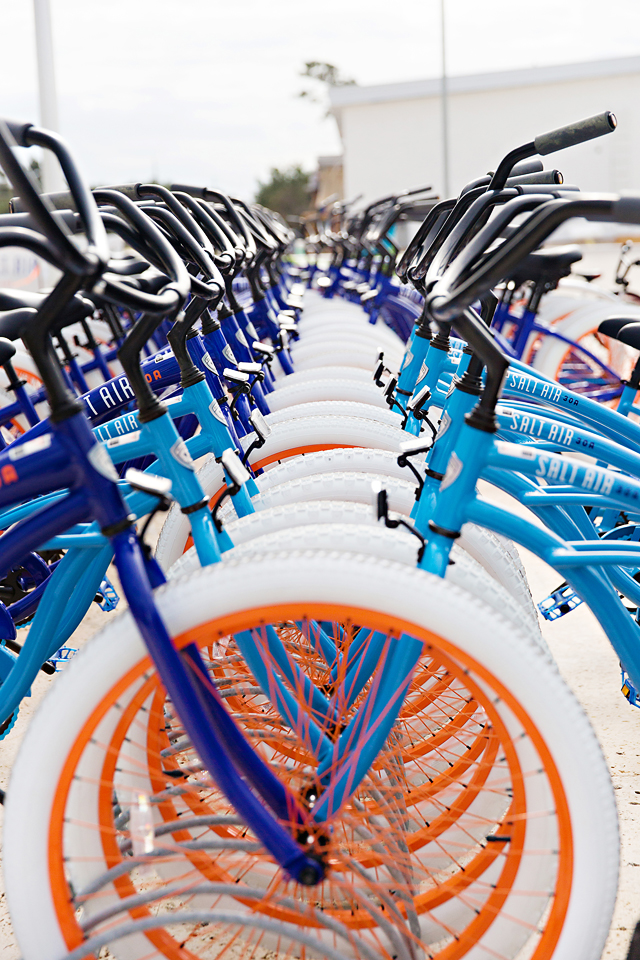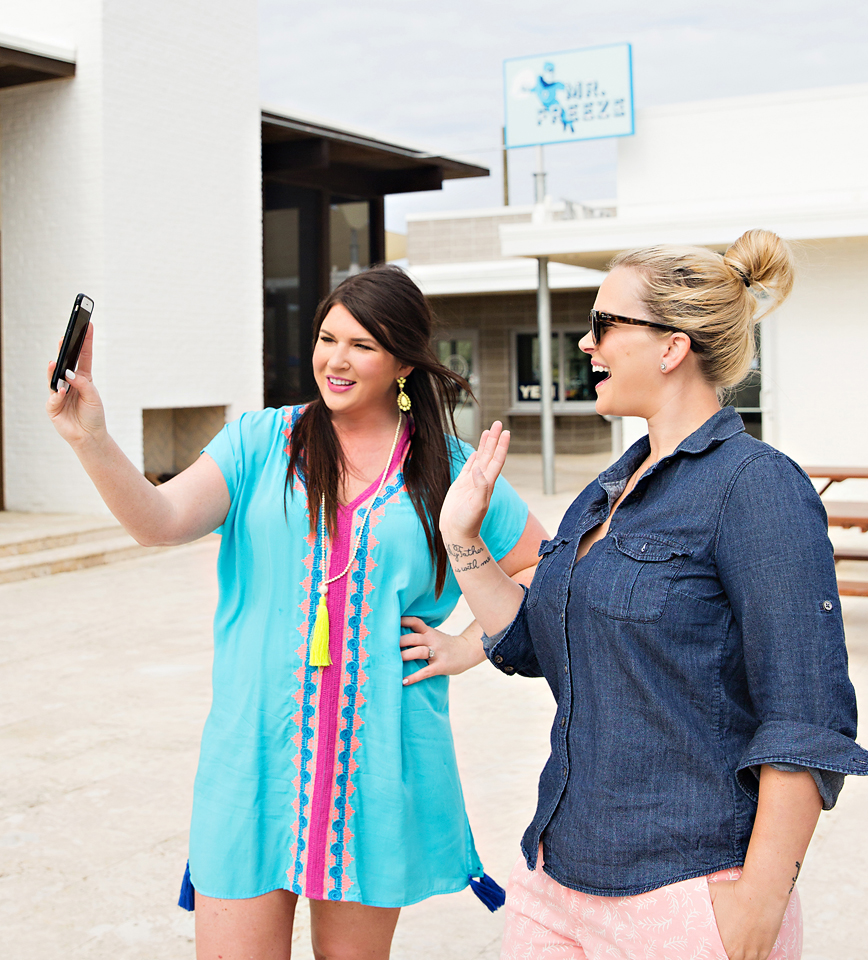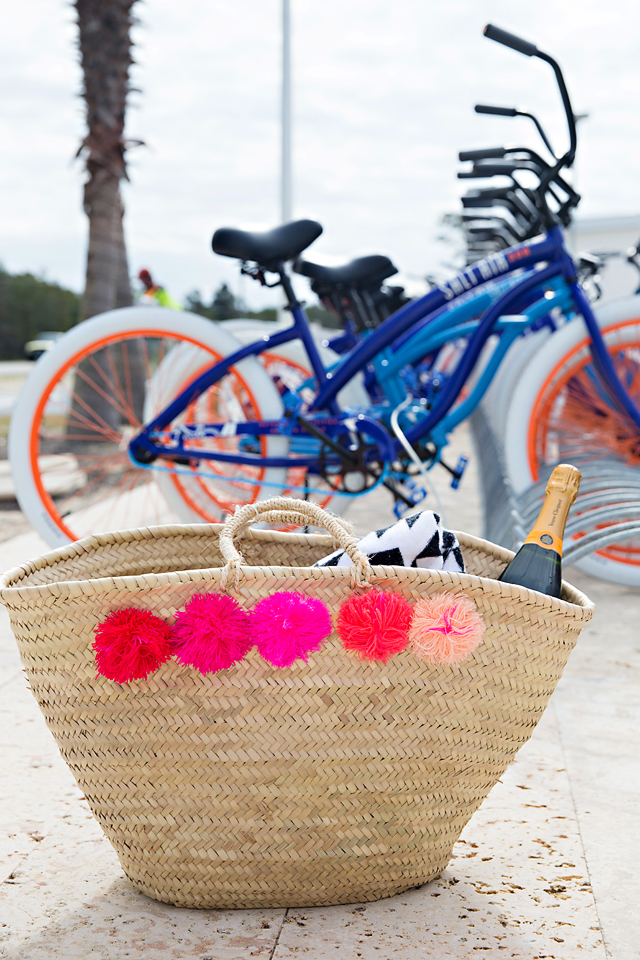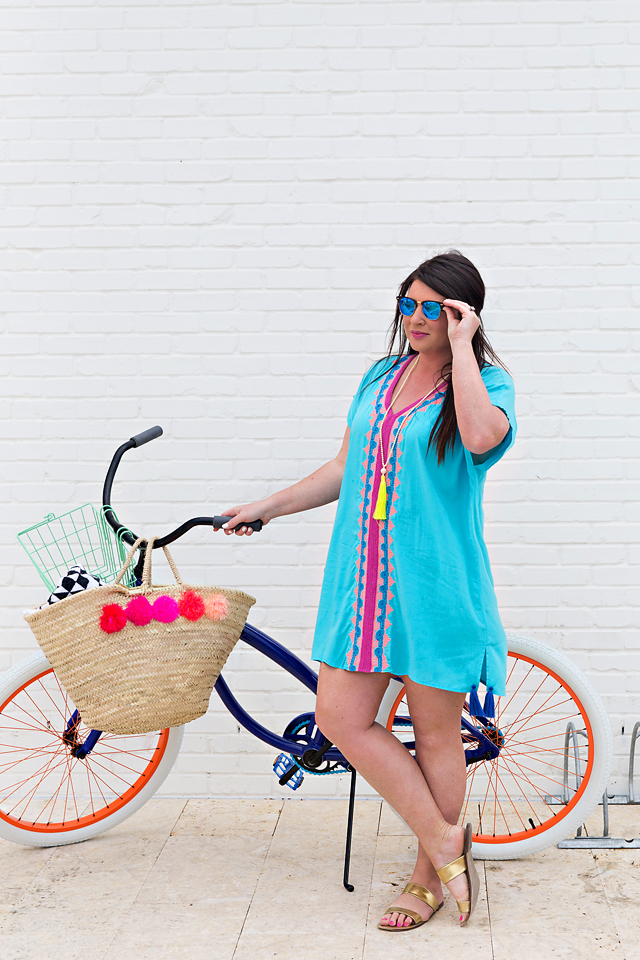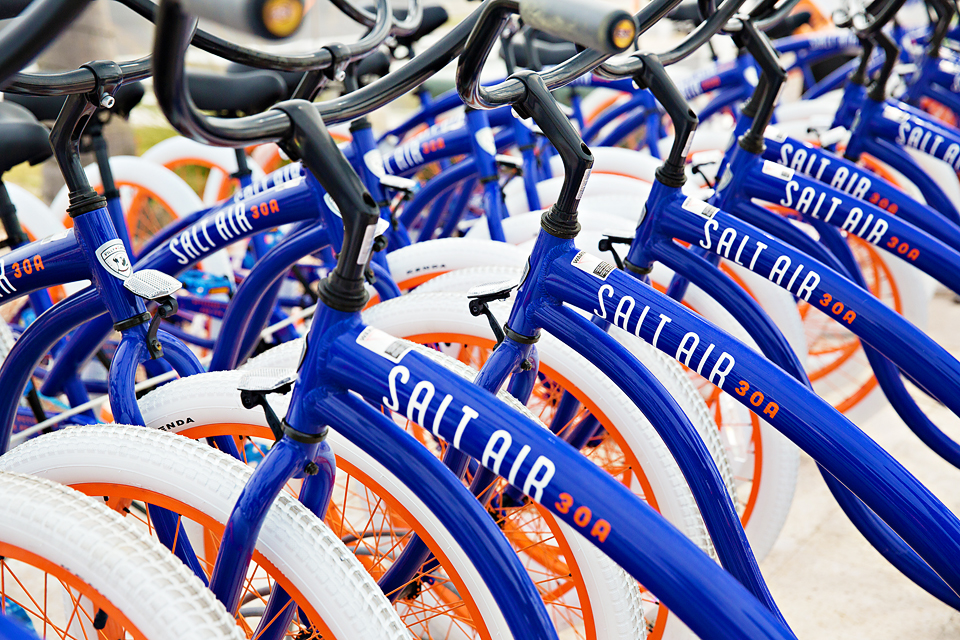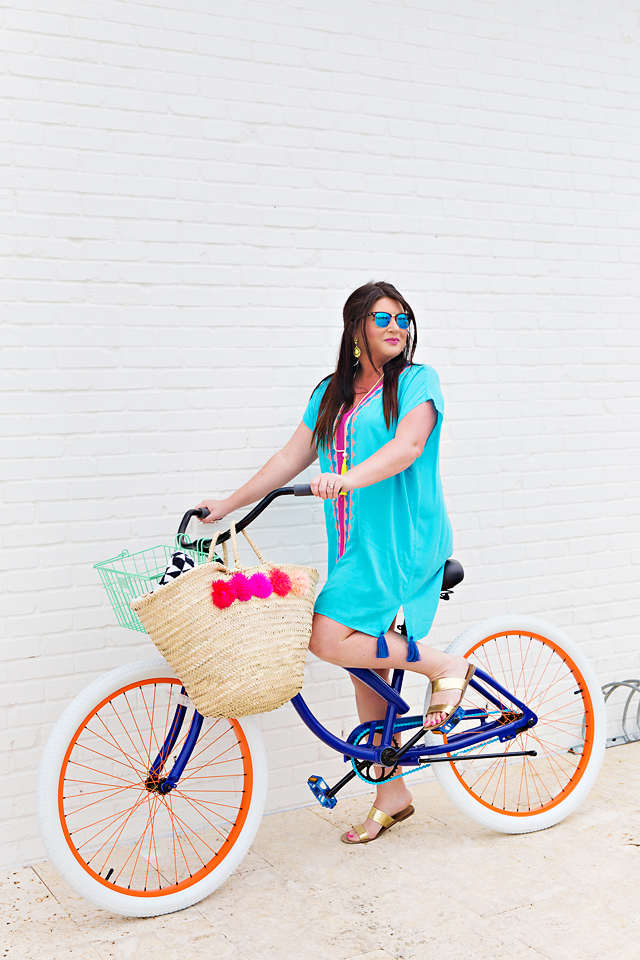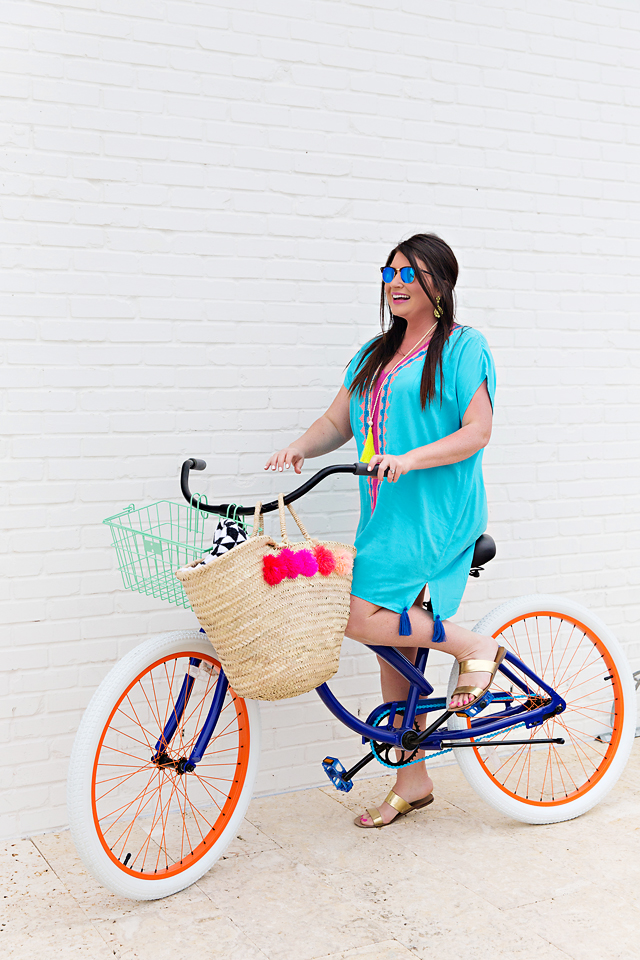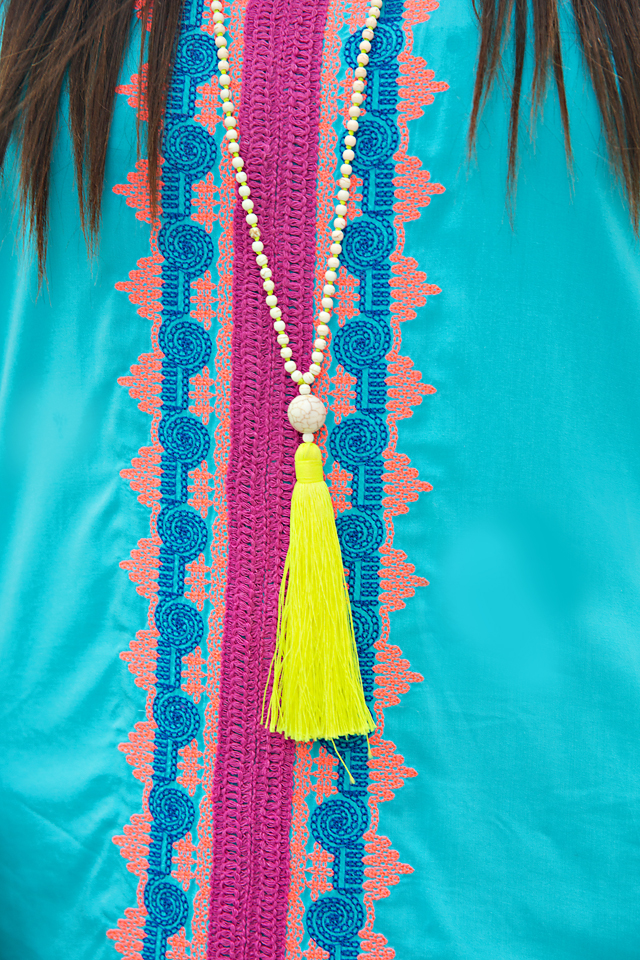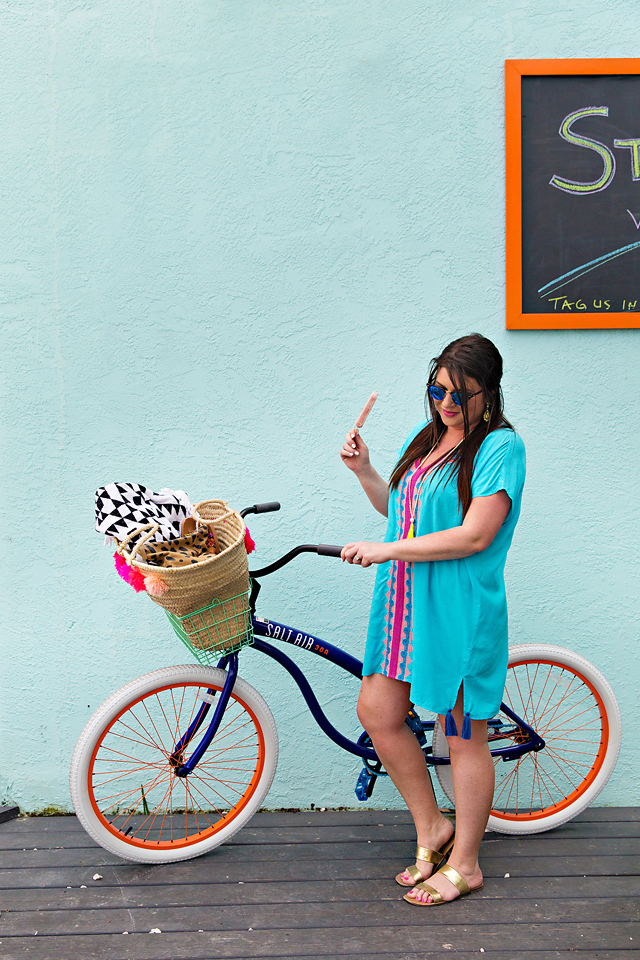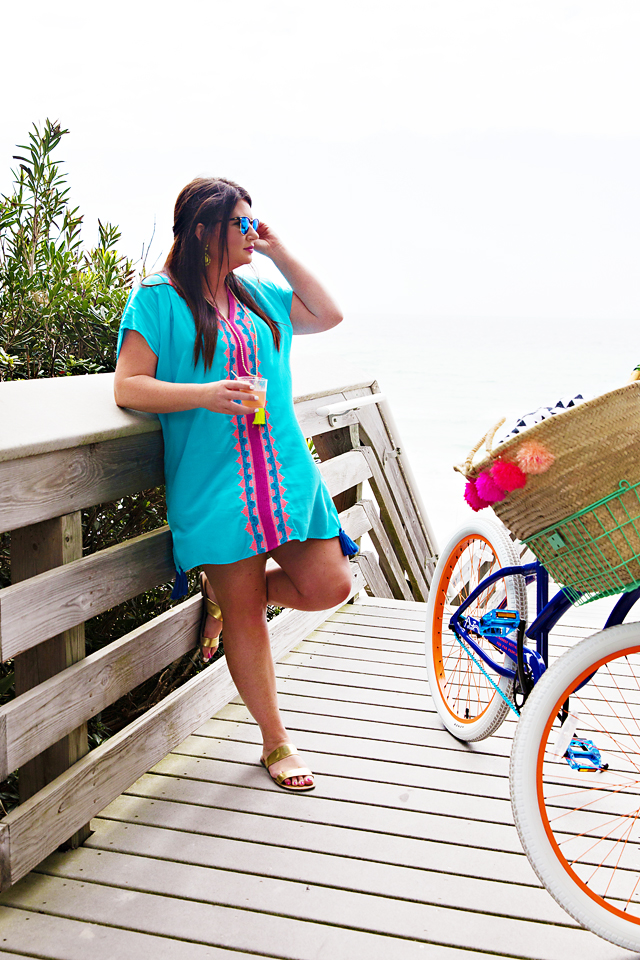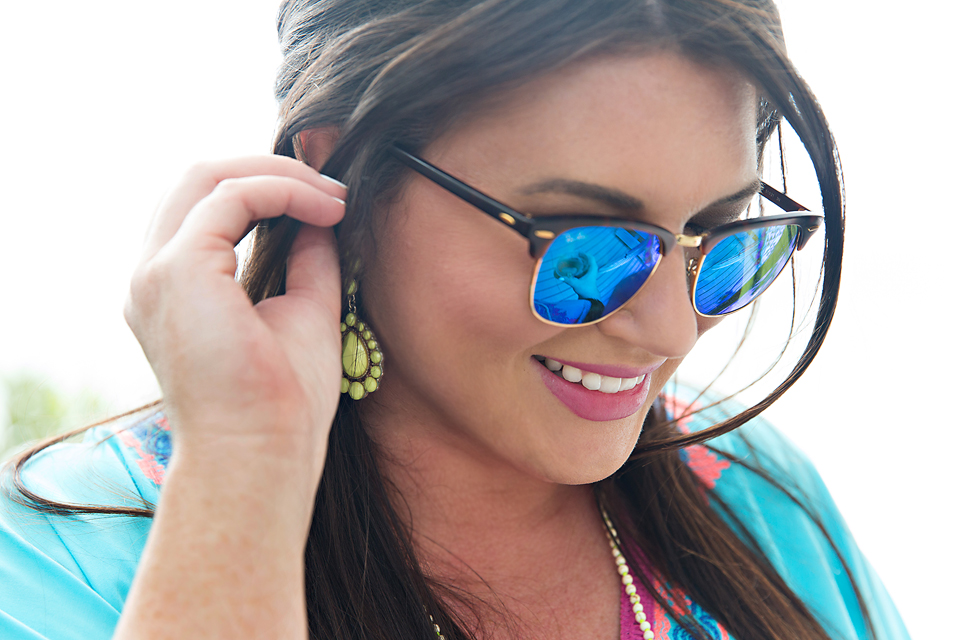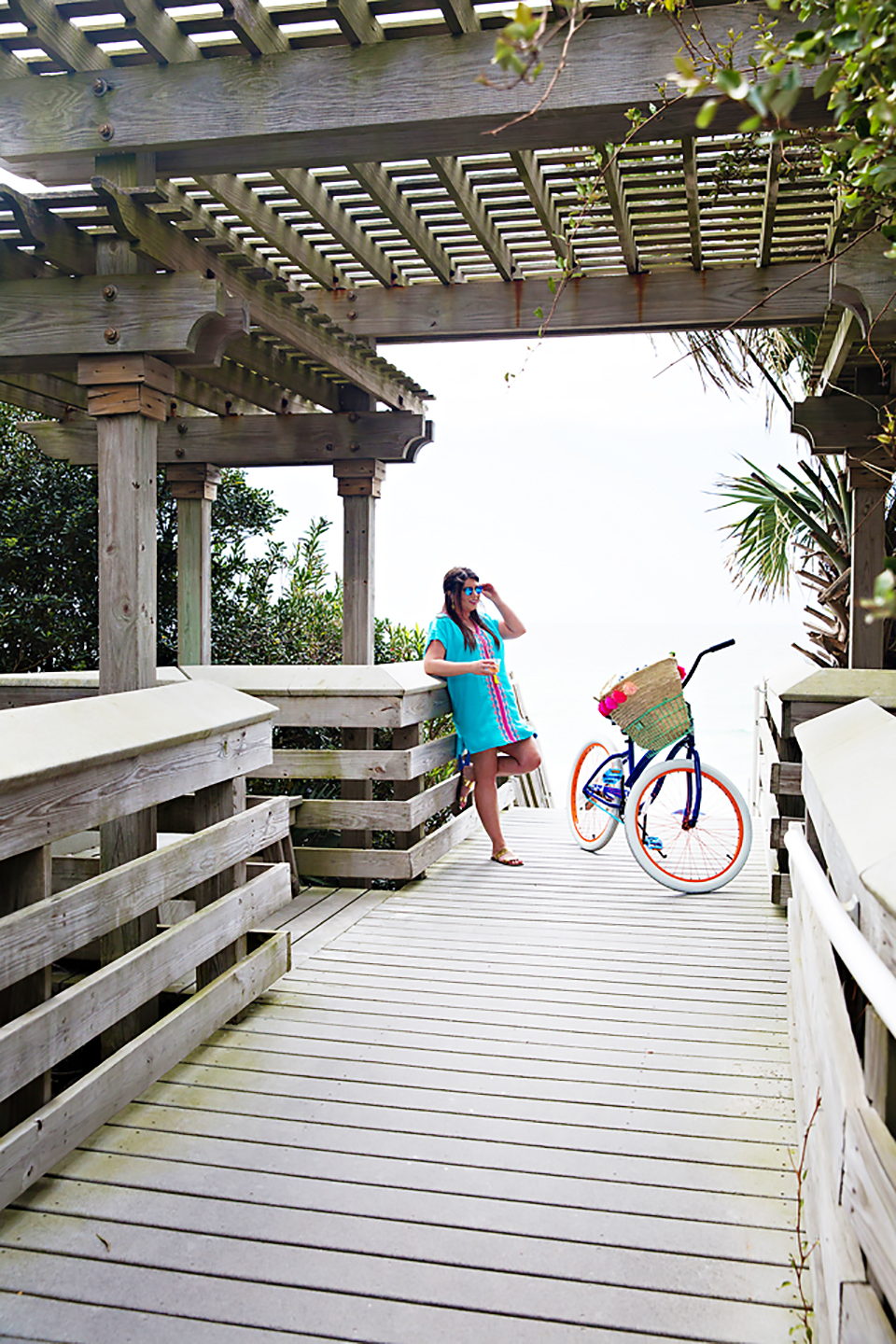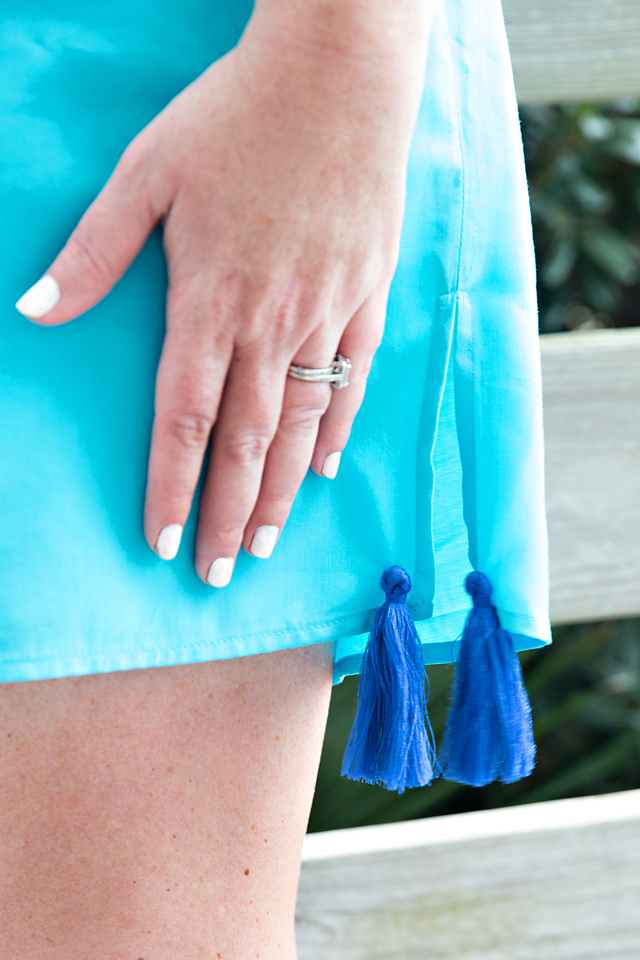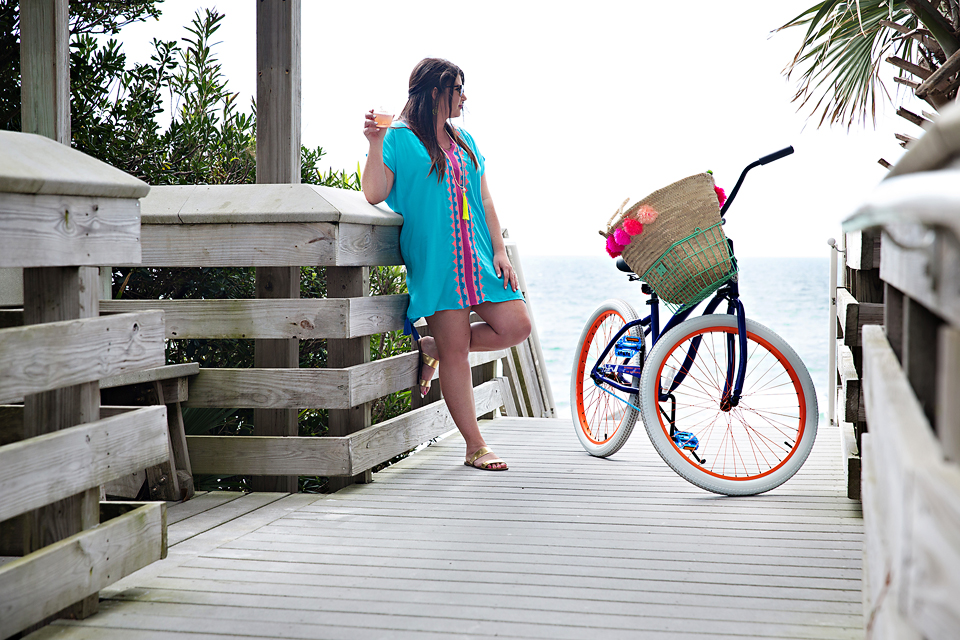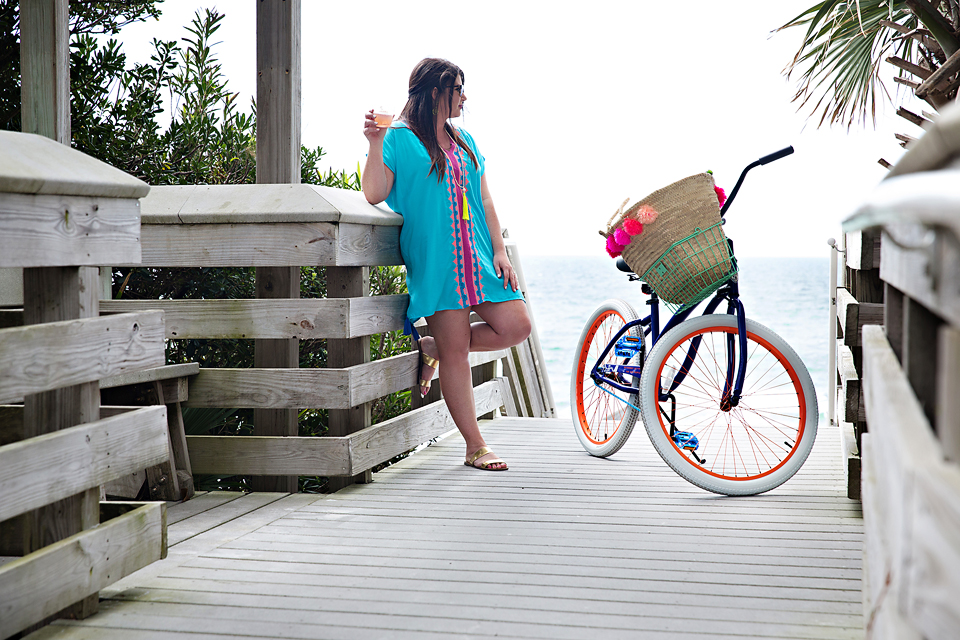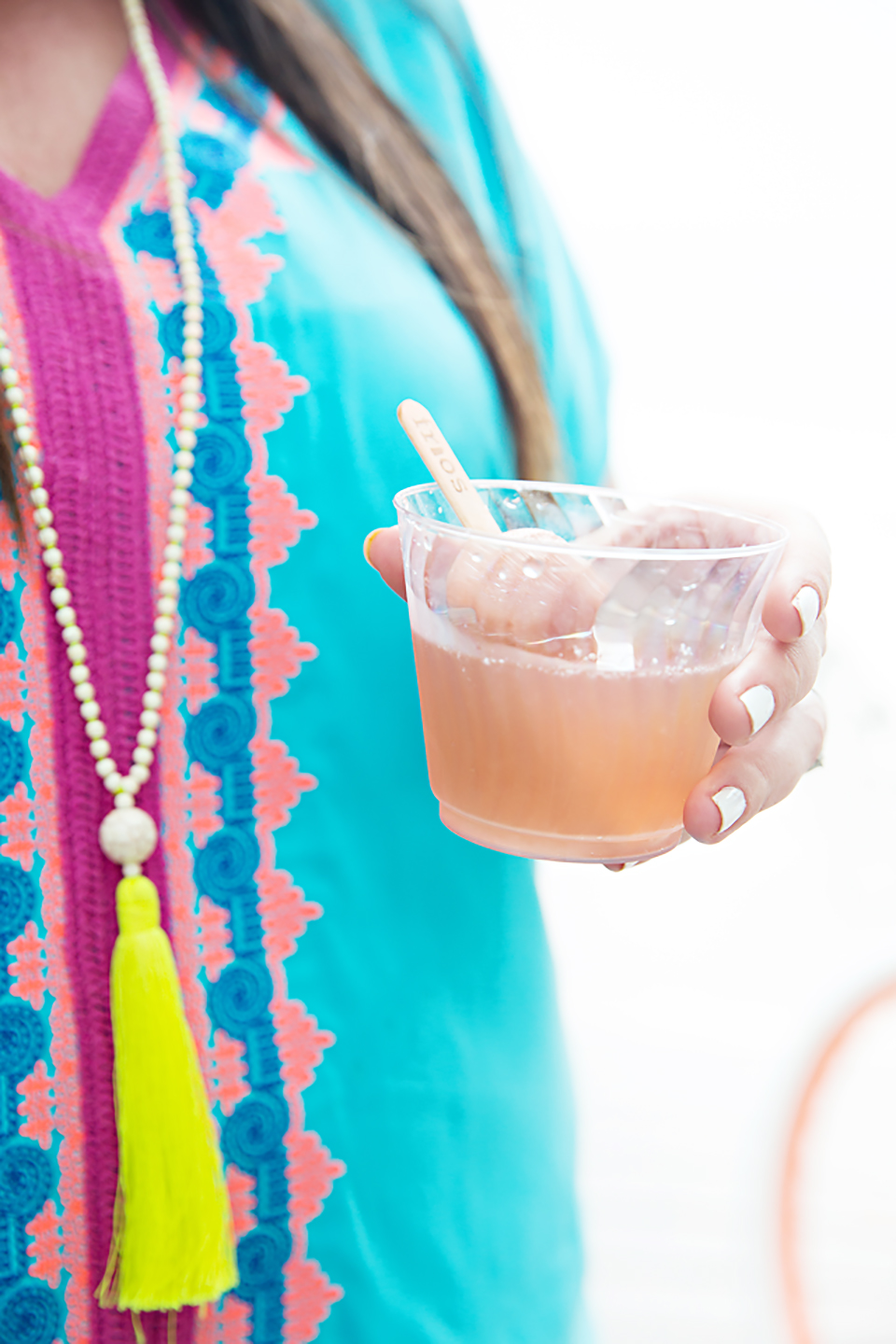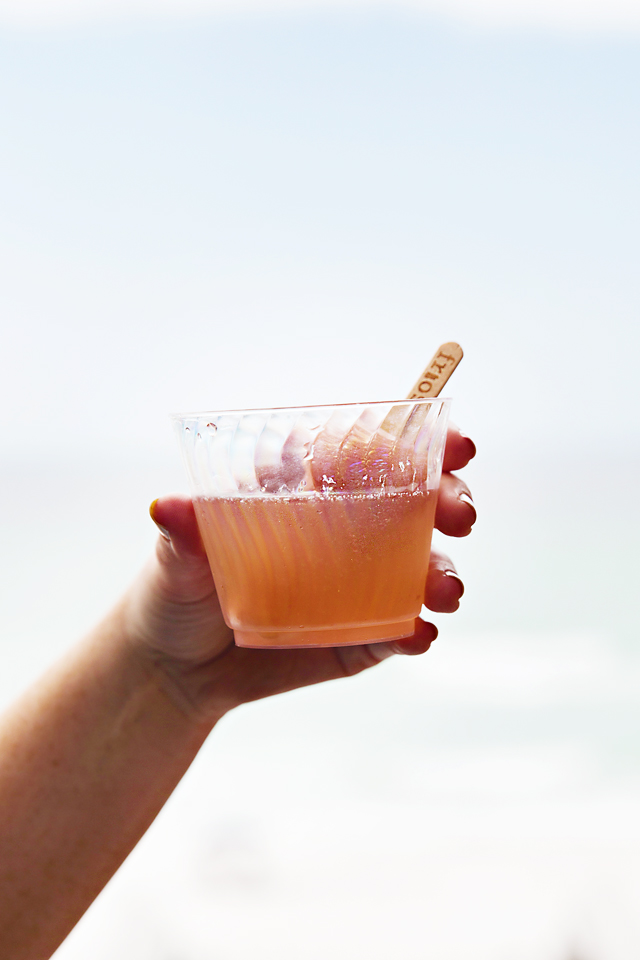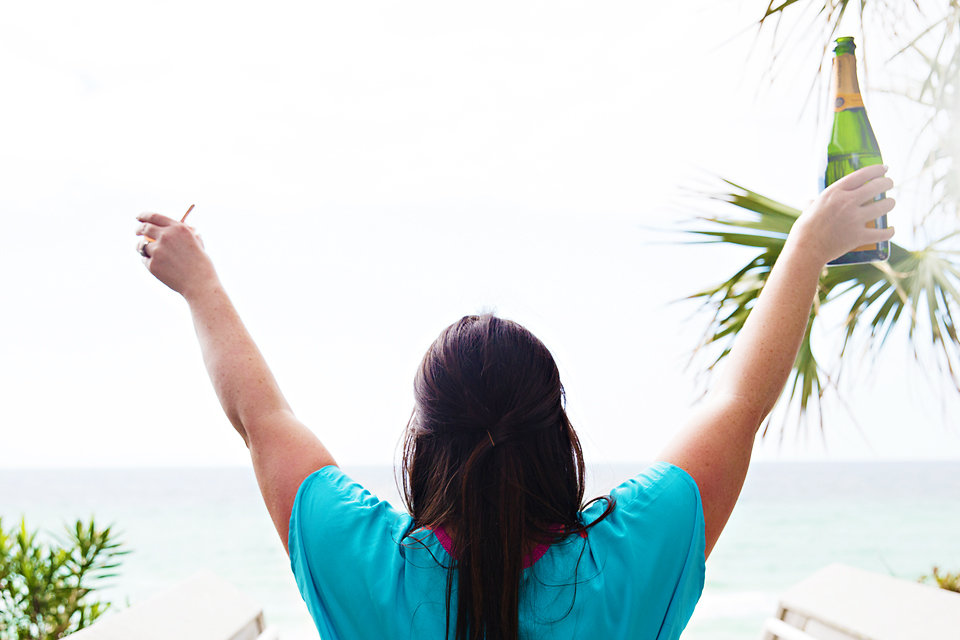 Shop My Favorite Coverups Like the One Pictured Above: