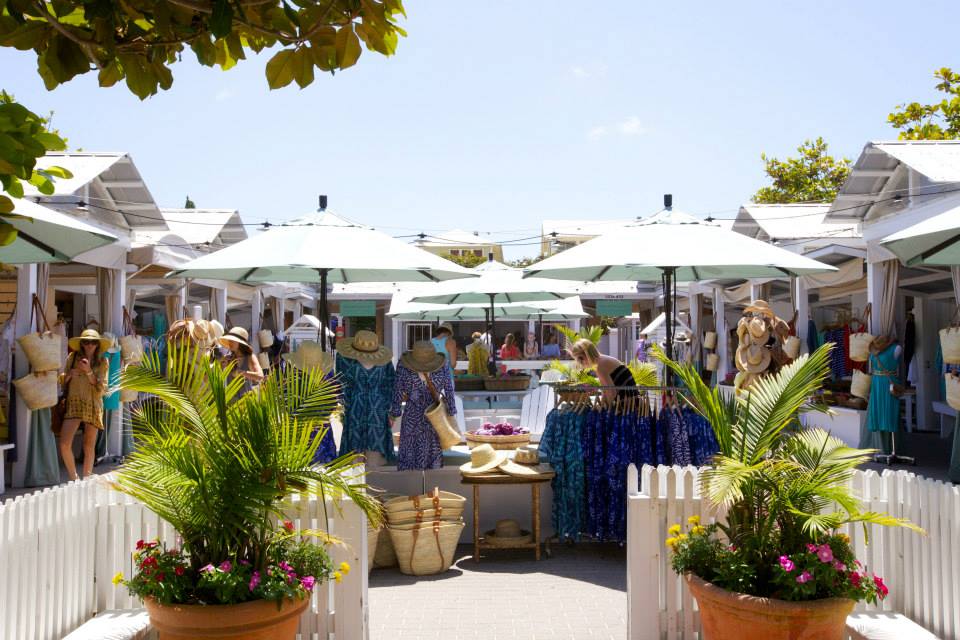 As Seaside's signature open-air market enters its third decade, it's easy to see why Perspicasity has stood the test of time.  They know what works. Locals and visitors alike find chic, timeless clothes and accessories that never go out of style. The uplifting colors, coastal prints and natural fabrics mean each piece will be worn year after year, even getting better with age, just like shop itself.
1 The beach-chic atmosphere founder Daryl Davis created 30 years ago when pedaling fruits and vegetables inspired by a European market
2 The eclectic colors and patterns in merchandise throughout that effortlessly work together
3 The farmer's market feel of Perspicasity's clothing-filled stalls and baskets upon baskets of accessories
4 Linen anything
5 Finding the perfect maxi dress to go from beach to cocktails (and back again)
6 Shopping next to Reese Witherspoon – no big deal!
7 Signature shades of aqua, turquoise and coral never disappoint
8 The rumor that Daryl used to rip tags off Kmart clothes and remerchandise, with shoppers loving her "finds"
9 The smiling familiar faces that always help us find just the right style
10 The running joke that everyone in Seaside once worked at Perspicasity
11 The fact that Perspicasity located right next to Bud & Alley's – perfect for a pre-dinner shopping trip
12 Beautiful pieces from the CP Shades for Seaside line – timeless and chic!
13 Grabbing a much-needed pair of Hunter boots for rainy Florida afternoons
14 Finding that perfectly soft, perfectly fitted James Perse tee
15 Discovering new accessories like Bent by Courtney statement earrings
16 The cheerful, colorful vibe of Perspicasity that can lift anyone's spirit
17 Beaded jewelry, beaded jewelry and (did we mention?) beaded jewelry
18 Sunglasses in every style and shape to match all of our favorite outfits
19 Bringing home a bright scarf that reminds us of the beach everytime we wear it
20 Indian print dresses that transport us to our own paradise
21 Finding just the right white denim jeans that we'll wear year round – even after Labor Day
22 Salty breezes sweeping through the open-air shop
23 Running in to grab a sarong and leaving with a bag full of goodies
24 Snagging just the right pair of sandals to wear along 30A and kick off when we hit the beach
25 Finding a straw hat that makes us feel like a movie star
26 Feeling extra luxe in a new silk blouse
27  Knowing we can wear Perspicasity season after season
28 Being boho chic before boho chic was "cool"
29 Being able to peek in from 30A every time we pass just to see what's new
30 The classic beach style we can always count on
Follow Perspicasity on Facebook and check out the full Spring 2014 issue here: