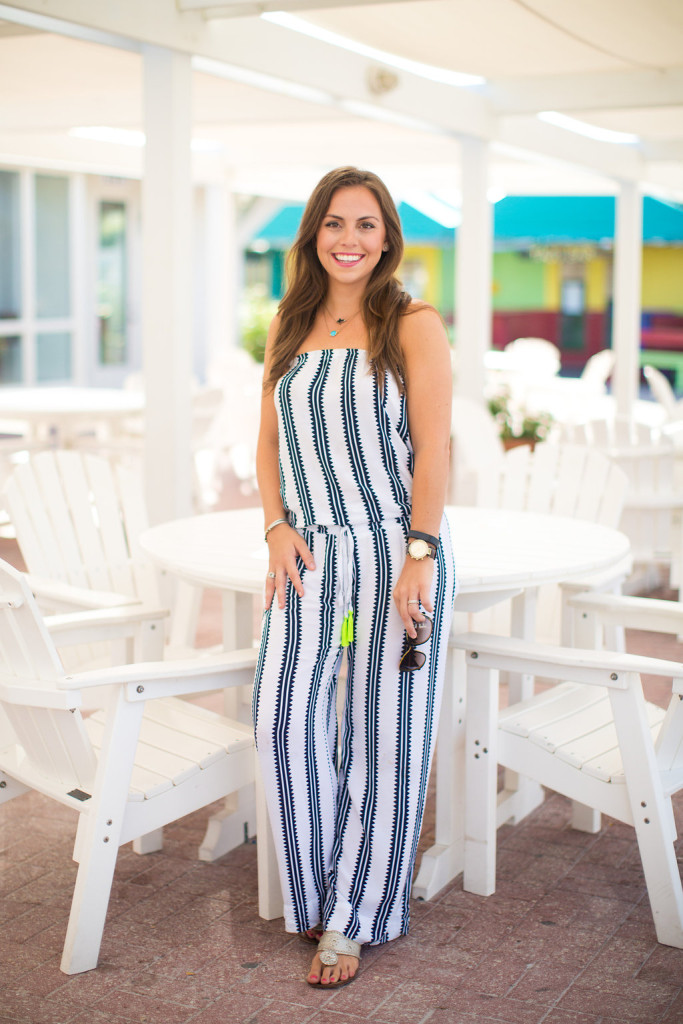 Jumpsuit: Cool Change  |  Necklaces: Bent by Courtney  |  Shoes:  Jack Rogers (all available at Perspicasity)  |  Model: Kendall Moore  |  Photos: Little Miss Creative Studio
When it comes to summer outfits, finding one that is equal parts easy, breezy, chic and comfortable is key.  It's also not always easy to find.  Enter Perspicasity, the open-air market stocked with boho beach items that are just as likely to be worn stylishly over a bathing suit as they are out to dinner with cocktails and a sunset view.  The bare-shoulder feel and relaxed style of this jumpsuit are amplified by the contrast stripes and a fun pop of neon. A flash of turquoise and onyx are icing on the cake or, better yet, a slice of lime to a skinny margarita!
Find this outfit at Perspicasity in Seaside, FL or call 850-231-5829 to purchase. You can also shop @perspicasity's Instagram using your Paypal email.