30A is full of picture-perfect moments, southern sweetness and plenty of romance. I rounded up a few very Valentine-worthy tips from some of my stylish friends. Scroll down to read their favorite local picks, then put them to good use this weekend or bookmark for your next trip for two to 30A. Enjoy!
"One of our favorite romantic spots is 
Edward's
 in Rosemary Beach.  It's so quaint in the courtyard and they usually have great live music playing.  We typically cozy up to the the chef's bar, watch them cook for us and enjoy a nice bottle of wine and talk about how blessed we are to live here."
"Try a relaxing day at the beach followed by dinner at 
Basmati's
. It's low key with a touch of elegance. They have a little bit of everything, though my favorite is the spicy tuna roll. It makes for a relaxing night of great food and cocktails!"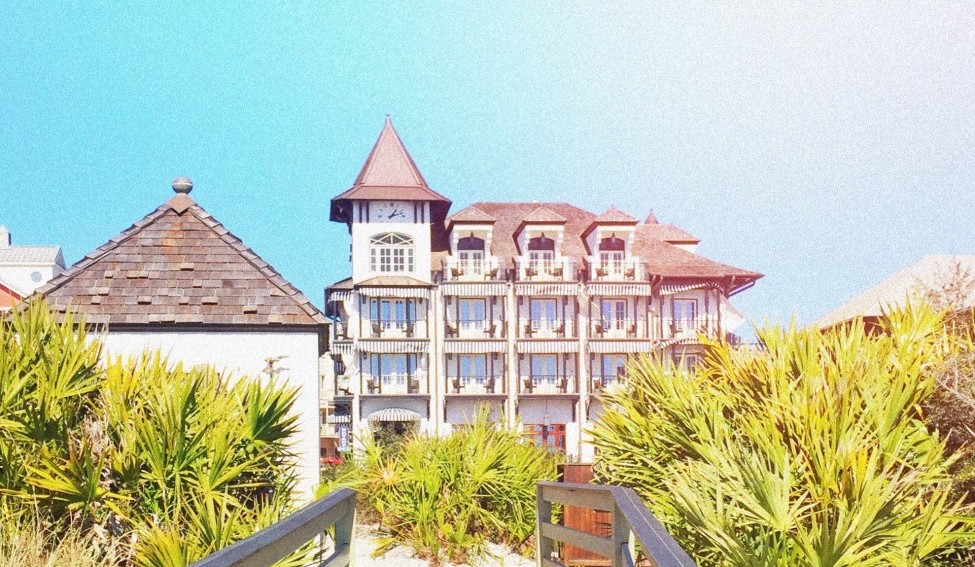 "A great place to enjoy romance along 30A is to take a stroll through the streets of 
Rosemary Beach
. Charm oozes from stunning architecture and you can't help but smile thinking a place like this exists in our special area of the Florida Panhandle. Enjoy tapas and a glass of wine at 
La Crema
 and finish the evening across the street with a colorful concoction from 
The Pearl
's swanky Rooftop Lounge. Not a local? Stay at The Pearl!"
"I love the fresh southern brunch and bubble bar at Highlands House for morning dates with my husband. Dinner dates can seem so yesterday once you have children, it's much easier to get a sitter during the day on weekends! We love the fresh juices with a touch of bubbles followed by a stroll on the beach."
"A couple of years ago Matt rented us both bikes, (before we had our own) and a little bike trailer for Caleb. We had a family Valentine's Day out, and it has since become a little tradition for us. Find a relatively simple trail which has maybe a coffee shop, or cute little stops to browse in along the way, be sure to snap a few cute family photos and enjoy your family Valentine's Day! He ended the day by taking us to a park where he had arranged proseco and a cheese board picnic! It was perfect!"
"I can always go for a day date YOLO boarding, playing soccer, golf or tennis with the husband.  For an afternoon/evening it doesn't get any better than driving out on Grayton and watching the sunset.  Easy breezy."
"There are so many places we love, but to me nothing says romance like a view of our snow white sand and crystal blue water. 
The Vue on 30A
 is a sweet little slice of paradise where you get the same serene scene from almost every seat in the house. We love dinner for a sunset, candlelit, intimate experience. However, our fave time to dine is Sunday Brunch. There's something so sweet about an easy Sunday morning watching the waves crash in and sipping mimosas with your love. Oh and their Crab Cake Benedict is the best I've ever tasted!"
"For a casual day date, I would love for my husband Jordan to take me to my favorite spot on 30a  – Local Catch. We played a game of beach volleyball on our first date!  We both love Local Catch's fish tacos and we would sip Bloody Marys, eventually giving in and indulging in their signature fried oreos for dessert."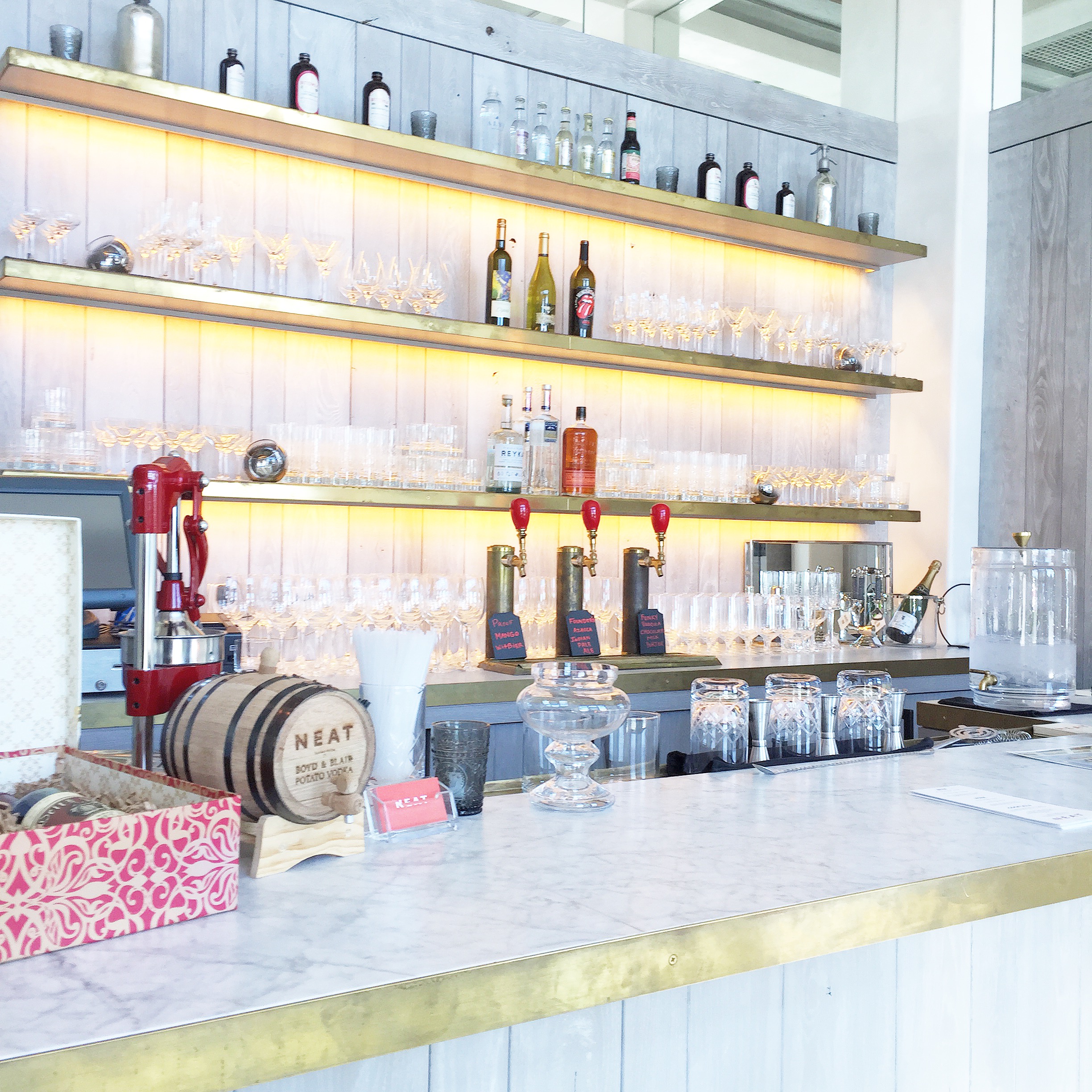 "I love cocktail hopping with my husband. It's a rare treat these days and reminds me of when we were dating. You can't go wrong with the delicious craft concoctions at Neat Bottle Shop or Restaurant Paradis and the 'Weekend Stroll' at The Pearl's Havana Beach is just so good."
"The sushi bar at The Bay is one of our favorite go-to date spots. Not only in the sushi amazing, but the guys behind the bar make you feel like family. Sitting side-by-side and sharing food with your significant other is good for the soul. Order the Jon The 2nd Roll or Mr Billy Roll, along with your favorite cocktails, and you won't be sorry."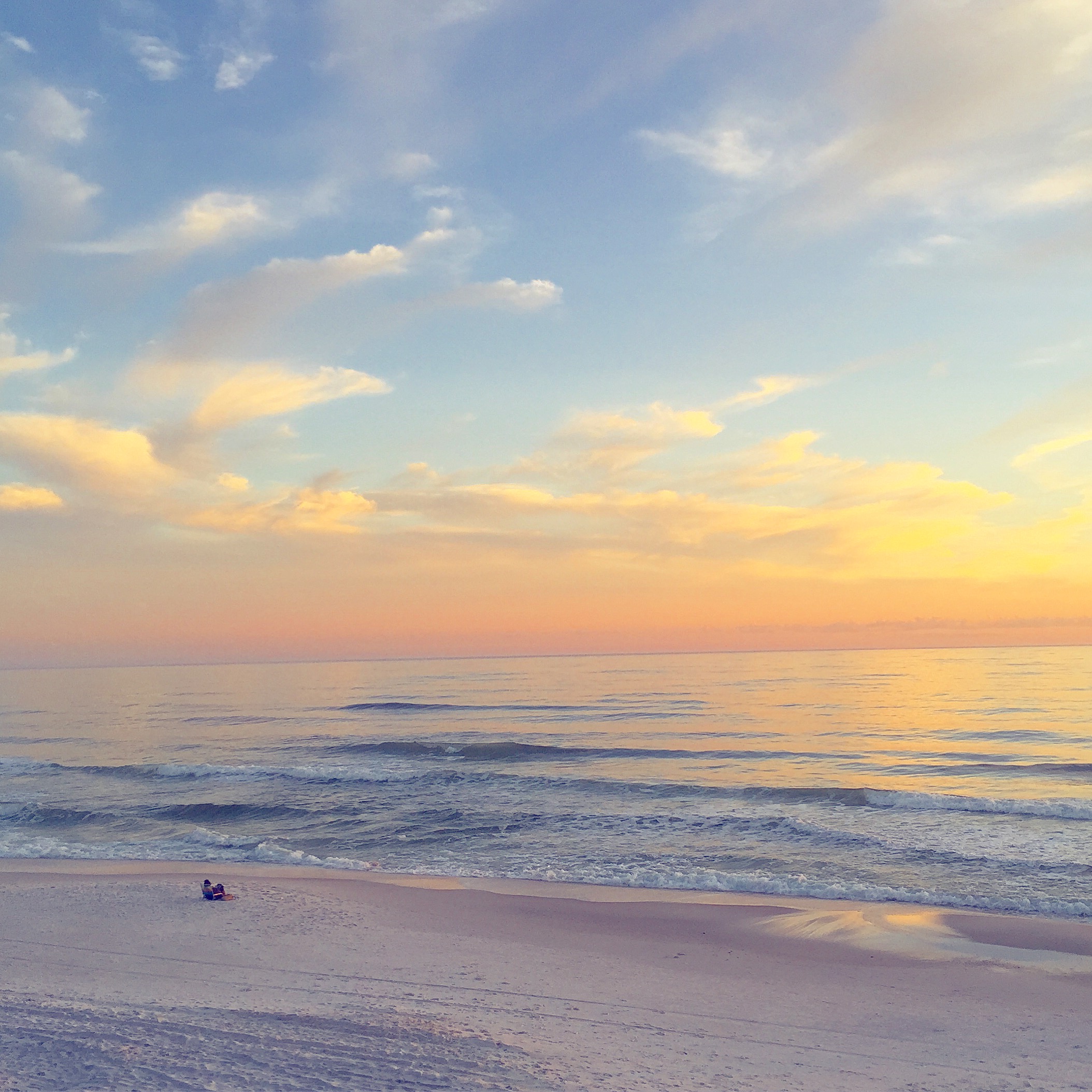 "Cory and I love staying in Rosemary Beach for a romantic weekend getaway. The architecture, dining and just simply strolling the streets are our favorite! It always feels like we've been transported somewhere else and we can truly relax and enjoy! We actually love walking down the beach a little way to Crabby Steve's for their fresh tuna and also having an afternoon glass of wine and tapas at La Crema!"
"You really can't beat taking a beach blanket, glass of wine and watching some of the worlds most beautiful sunsets while the waves roll in. Sounds like such a beach cliche, but for us locals who live crazy busy lives at the beach…it almost means more to us to see that bright orange sunset right in your back yard with loved ones. It's a "pinch yourself" moment to thank God for his creation."
Did we miss  mentioning your favorite place? Comment below and tell us where you love to find romance along 30A.