We spent the weekend with Hunter's parents in Tallahassee and I couldn't resist using it as an opportunity to test the spring lilac trend, even if it is the middle of January. Ever have cabin fever? When it feels like you're stuck in a place so long you might go crazy if you don't get a change of scenery? That's how I feel about winter right now. I love the change of seasons because there is so much anticipation of what's to come and to me, that translates to an energizing buzz of excitement. This season has been so cold and dreary that I think we're all ready for days of warm sunshine and blue skies. If I have to think about dark jackets, heavy shoes or too many layers, I might lose it! The color lover in me enjoys bright happy shades so much more and when we stumbled upon this eye-catching street art in Tallahassee, my heart skipped a beat.
So yes, I'm a big fan of white throughout the year and clearly don't limit it to the old school Memorial Day to Labor Day rule. This white jeans and pastel combo in January, a perfect winter to spring transition outfit. Today, I'd like to encourage you to step outside your usual clothing routine, try something new and maybe add a pop of color you don't typically wear. It's (almost) a new season with new possibilities and you can make it whatever you want! Be sure to scroll all the way down for a chance to win a $500 gift card to Nordstrom.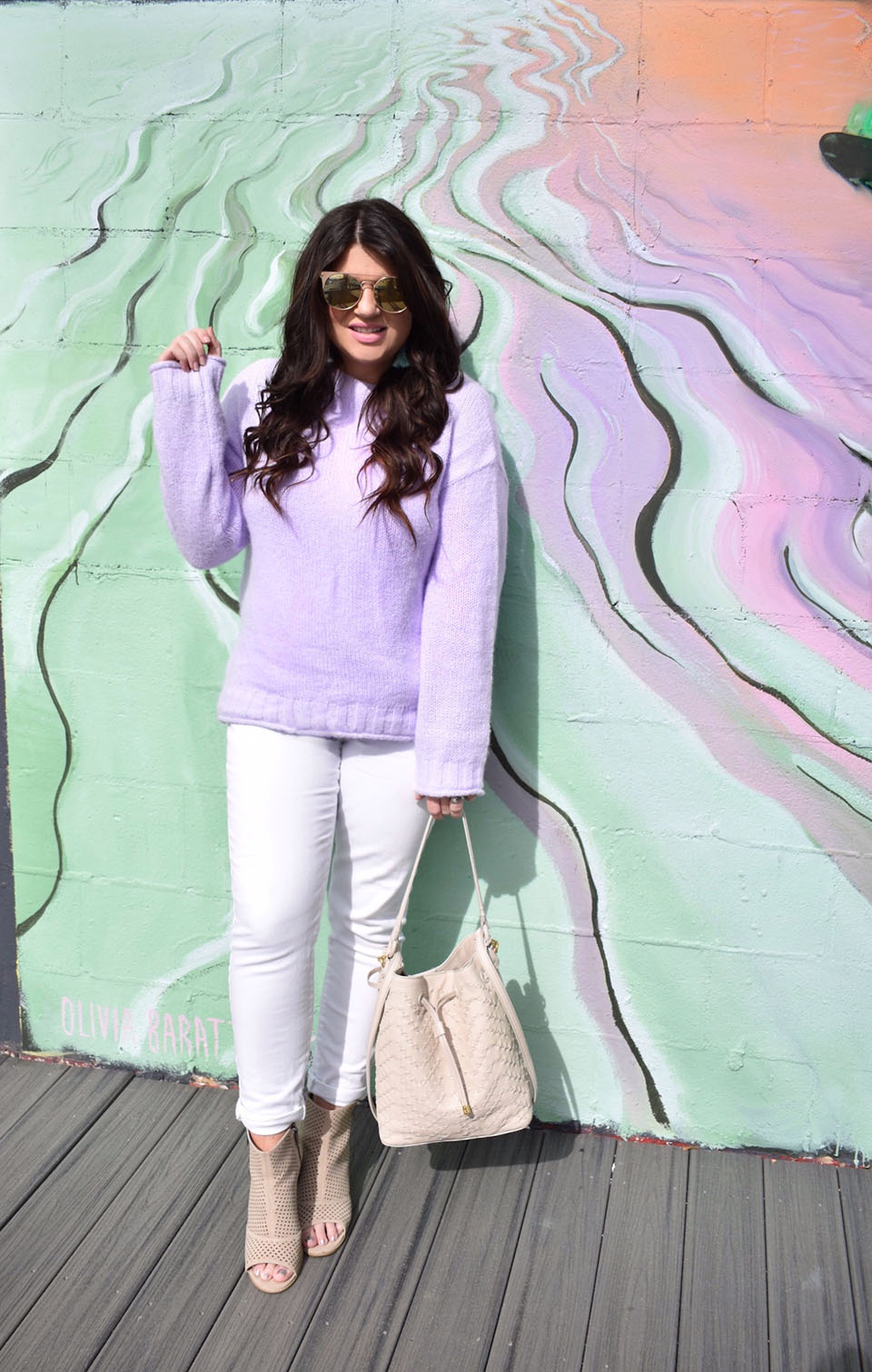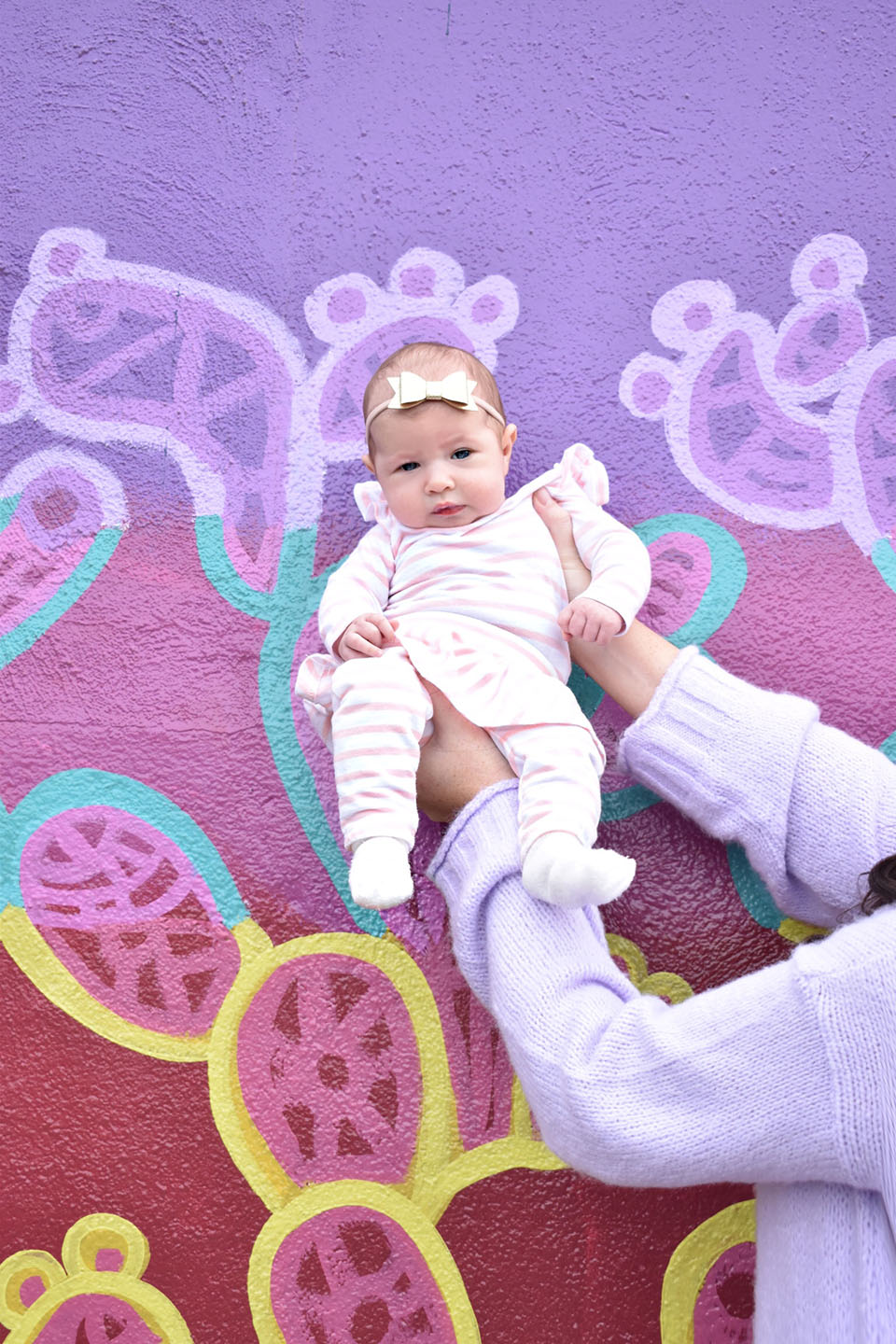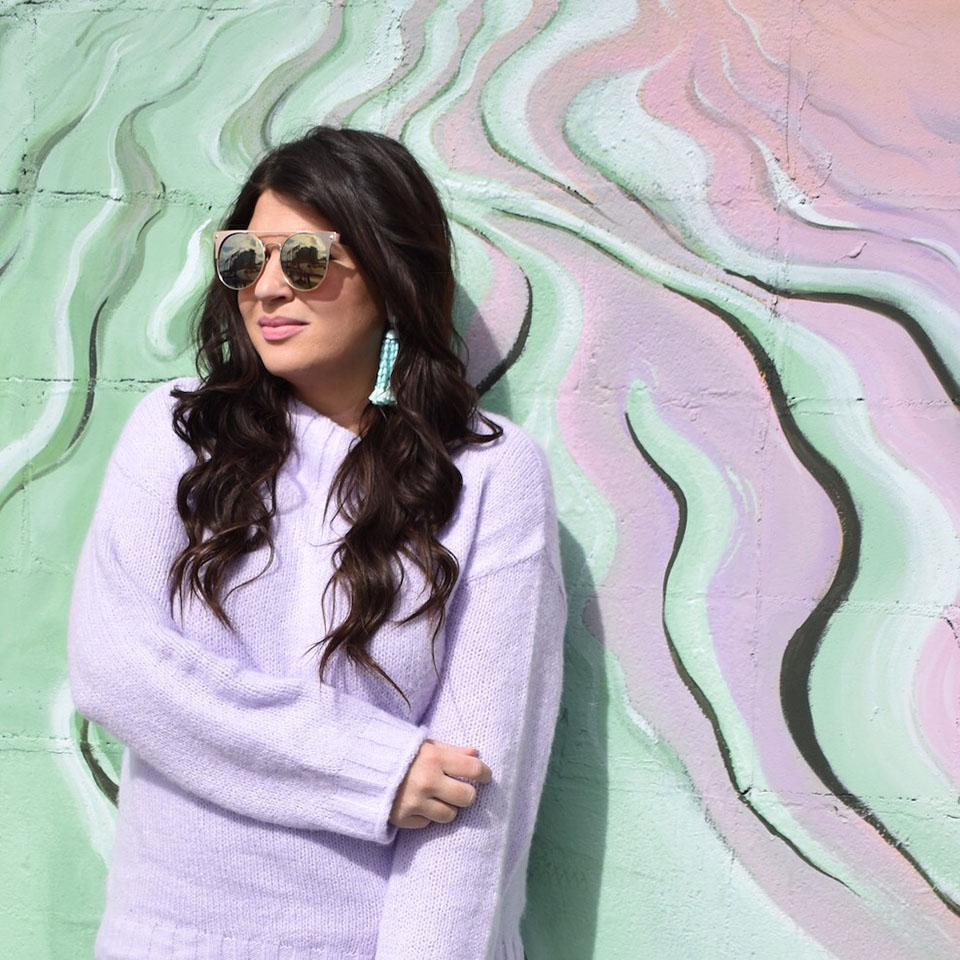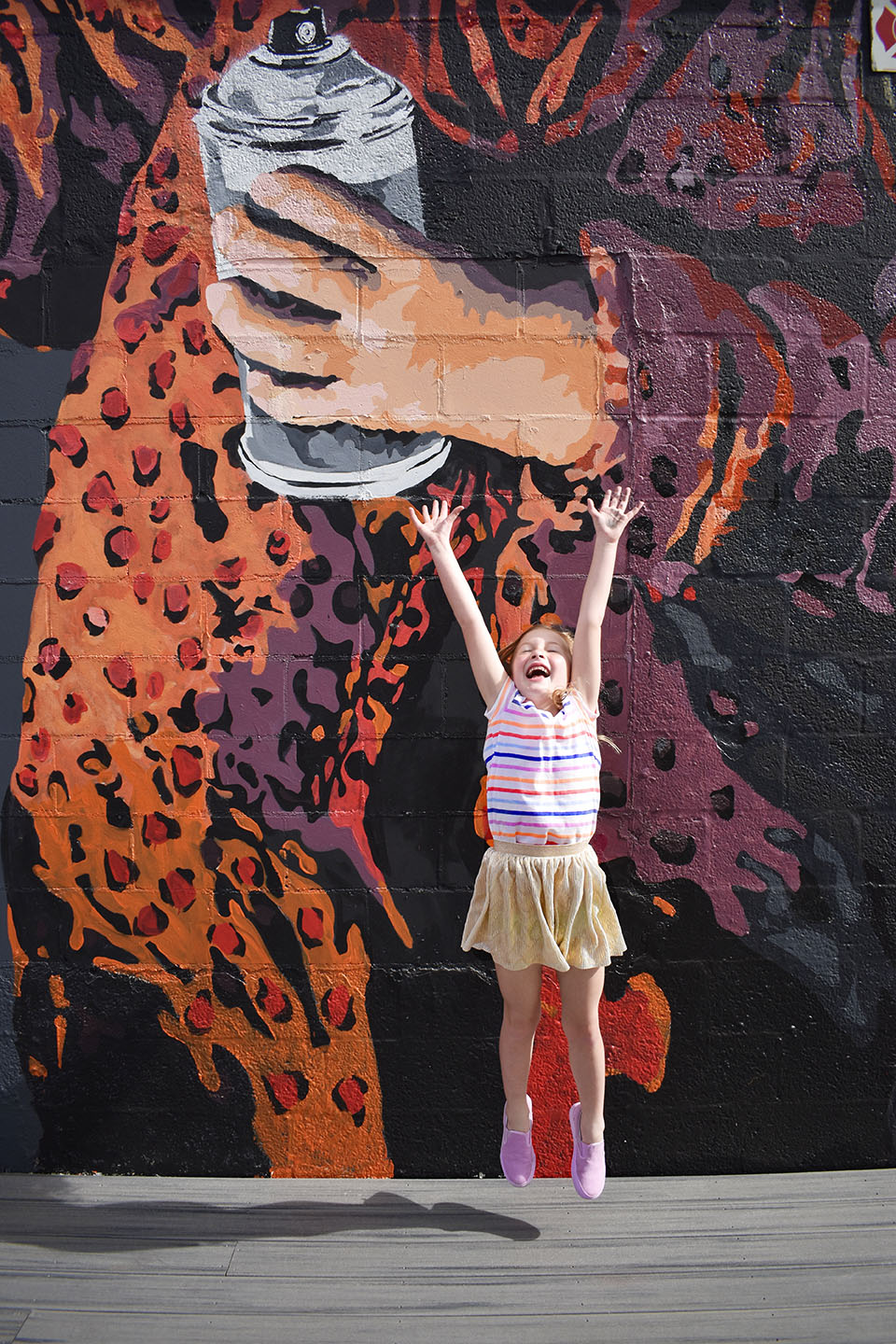 | Hearts of Gold Blog | Dressed to Kill (DTK Austin) | Two Peas in a Prada |
| The Sugared Lemon | Pish to Posh | Coffee Beans and Bobby Pins | Fashion And Frills |
| Jasmine Elias | Posh in Progress | From the Family With Love | Styled Blonde | So Heather |
| Outfits & Outings | Busbee Style | Kayleigh's Kloset | Lou What Wear | Bay Area Fashionista |
| Hey There, Chelsie | The Chambray Bunny | 30A Mama | The Style Lynn Life | Zoë With Love |
| The Polished Posy | Pretty Little Shoppers | The Sensible Shopaholic | Eat Pray Wear Love |
| A Gallon of Glitter | To Be Bright | Wishes & Reality | Style on Edge |
This giveaway is brought to you by the talented bloggers you see above! Enter by performing the actions below in the Rafflecopter for a chance to win a $500 Nordstrom Gift Card. This is definitely one giveaway you won't want to miss!
Make sure to do the actions in the Rafflecopter before marking they are done! Marking done doesn't automatically perform the action.
(We do verify entries!)
Giveaway runs from Jan 30, 2018 to Feb 13, 2018 (concludes at 12:00 AM on the last day). Open to the US, UK and CAN. By entering you are agreeing that you are performing the actions in the Rafflecopter that you have marked as done and you understand you may be subscribed to hosts' email lists. By entering you are agreeing that you agree to these newsletter subscriptions and all other terms & conditions of the giveaway. More giveaway details can be read in the terms & conditions in the Rafflecopter. Winner will be announced within 10 days of the conclusion of the giveaway and entries will be verified by the hosts. Thanks for participating, I can't wait for you to go check out these wonderful bloggers!