Most Shopped Reader Favorites
I'm a nerd at heart and get more than a little excited to comb through numbers and data. It was fun looking through stats from the past year of all the clothing, accessories and lifestyle items I've shared to see what resonates with you and what styles turned out to be the most popular through my blog. While I shared LiketoKnow.It's most popular styles of 2017 the other day, the items below vary and it seems like y'all are coming here most for relaxed, beachy styles as well as white, bright decor and a recent baby item I shared. Read on to see which pieces had the most impact specifically for you guys reading here or following me on my other channels. And, as always, thank you for clicking my links, trusting my opinion and having fun with fashion along with me. It means so much!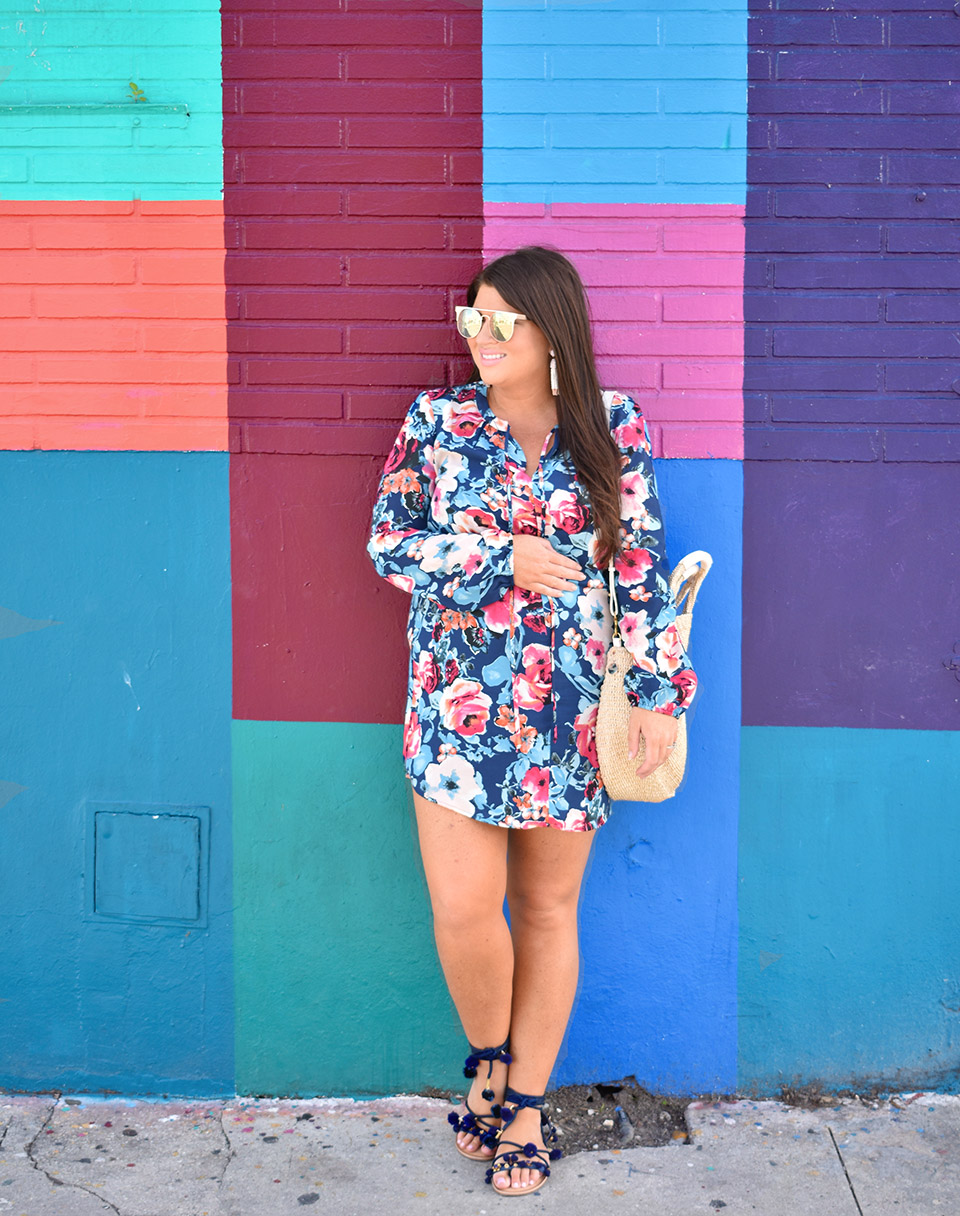 Y'all know I'm a big fan of dresses and wear them more than any other clothing item in the warm months. Here at the beach, that means they are a wardrobe staple 100%! I first wore this Nordstrom Anniversary Sale find to Miami for Swim Week and loved the fun floral pattern. It was clearly a hit with you all thanks to its easy throw-on-and-go vibe and was one of my most-shopped items all year. I know this dress came in a different color story in a past season, so I'm hoping they bring back a new and improved version for this year. (PS The straw circle bag I'm carrying above narrowly missed the top 10 and I'm sure will be another staple for 2018!)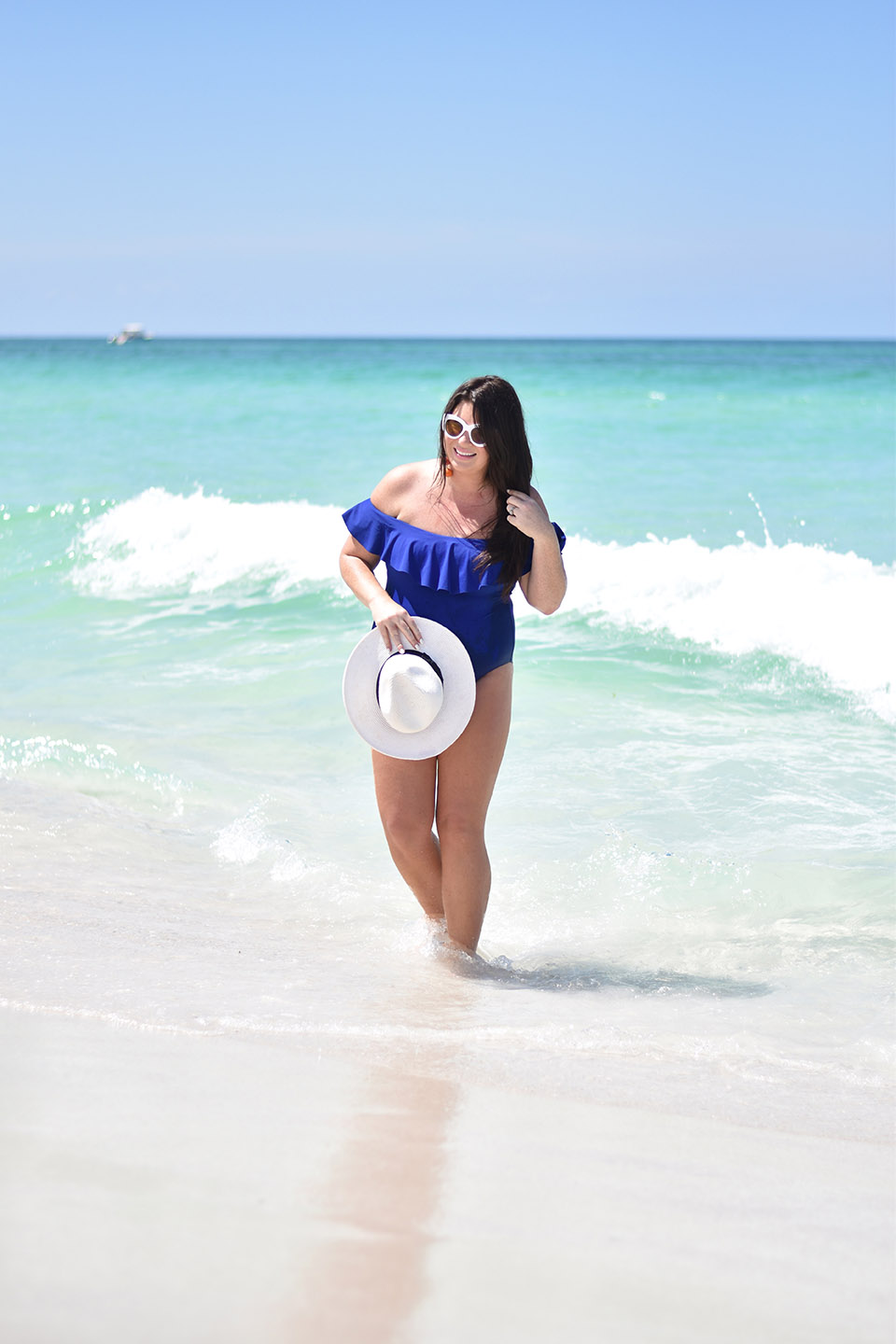 If you saw this post, you know the off the shoulder one piece was a universal favorite of fashion lovers near and far. I first sported the cobalt blue version for a stay at The Sheraton Bay Point and thought it was so great, I bought it in black for our trip to Miami. I was pregnant while wearing it and found it to be flattering and comfortable – two words not often used when describing swimsuits – am I right? This year I'll be rocking these suits again and also have my eye on this off the shoulder one piece in pink.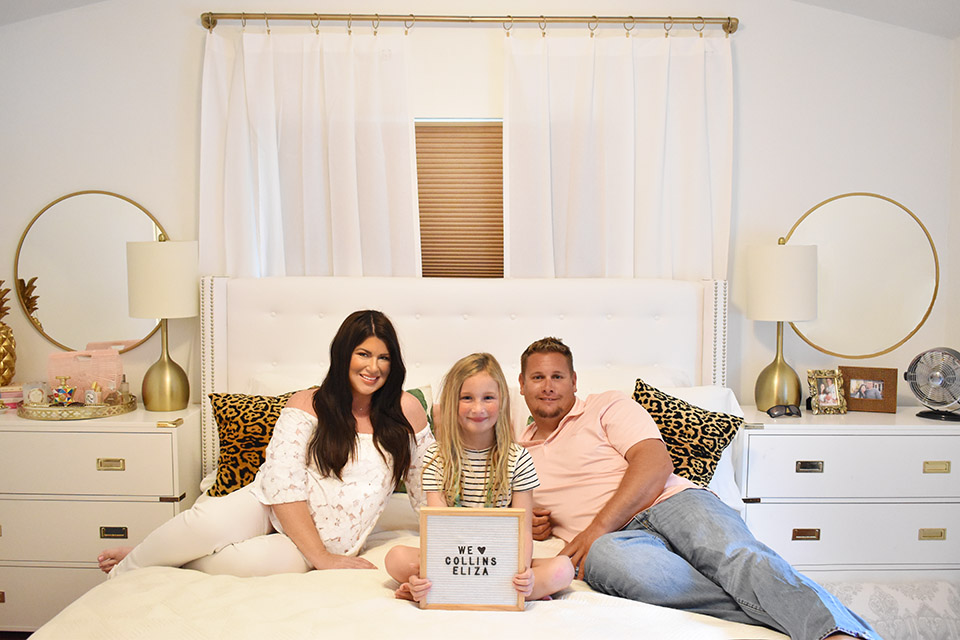 This was by far one of my favorite purchases of 2017 and is still one y'all ask about a lot. The back is a cotton twill material with a suede-ish material on the sides where the nailheads are. I love the mix of textures and feel like it helps brighten our room and seem more spacious than our old sleigh bed, which is always a bonus in a small house. (If you're looking for an oversized rug, ours was a steal!)
Even though I STILL haven't done a full post on our bedroom update (maybe that will actually happen in 2018!), anytime I posted a peek at our bedroom, I got questions about this dresser. We had just enough space (with only a few inches to spare) to put one on each side of the bed and I'm so glad we did. They work so much better than traditional nightstands because they have a ton more functional storage. I even use the top drawer to help corral some of my beauty and jewelry pieces that seem to take over other areas. Not to mention, they're pretty to look at.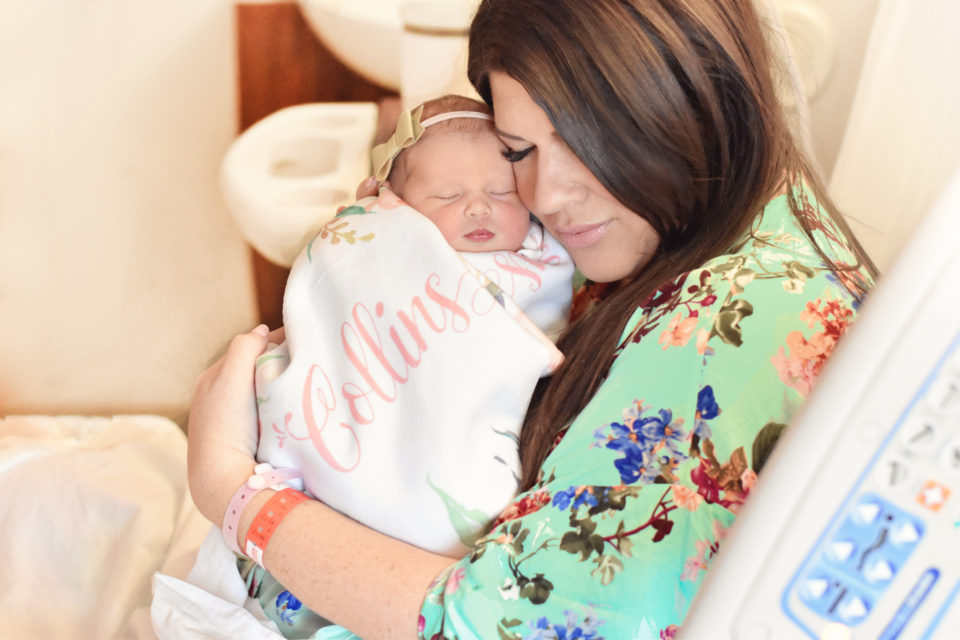 When I was pregnant and we finally found out we were having a girl, I instantly wanted to buy something special just for her. We were mulling over names and even though we had mostly settled on Collins it wasn't 100% official… until I order this blanket. It was the first thing I bought with her name on it and it has become one of our favorites. It's a totally custom option, so you can pick from several patterns and font styles if you're shopping for one. I love that it's made of fleece and is a nice to rotate with our other super-light swaddle blankets since this one is a little heavier and so good for overnight swaddling.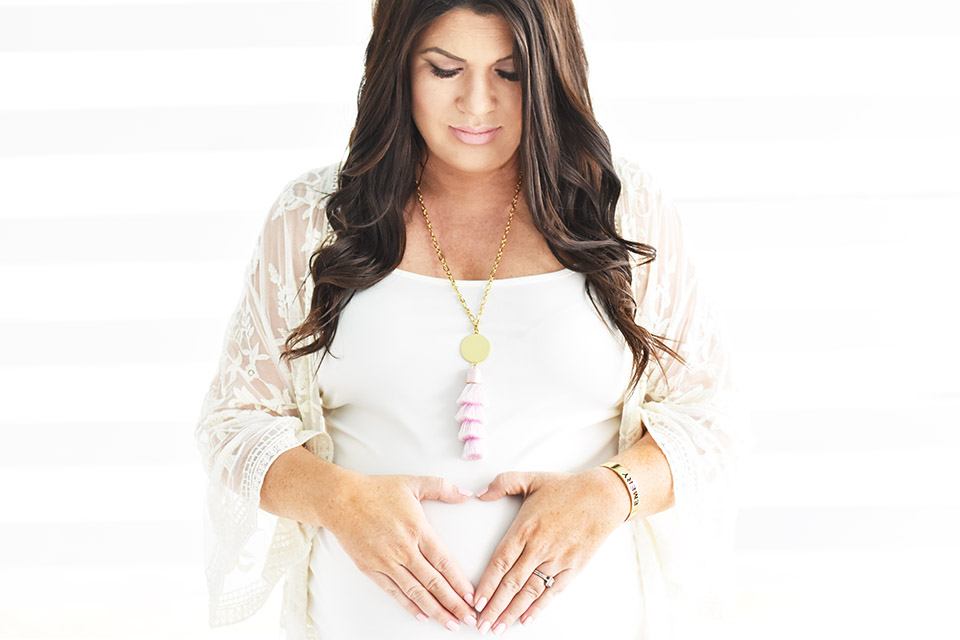 I love this style necklace so much I have it in the beaded multi-color version and the tassel pendant necklace pictured above. I'm always a fan of long necklaces and since tassels are still one of my favorite details, this necklace has been on constant rotation.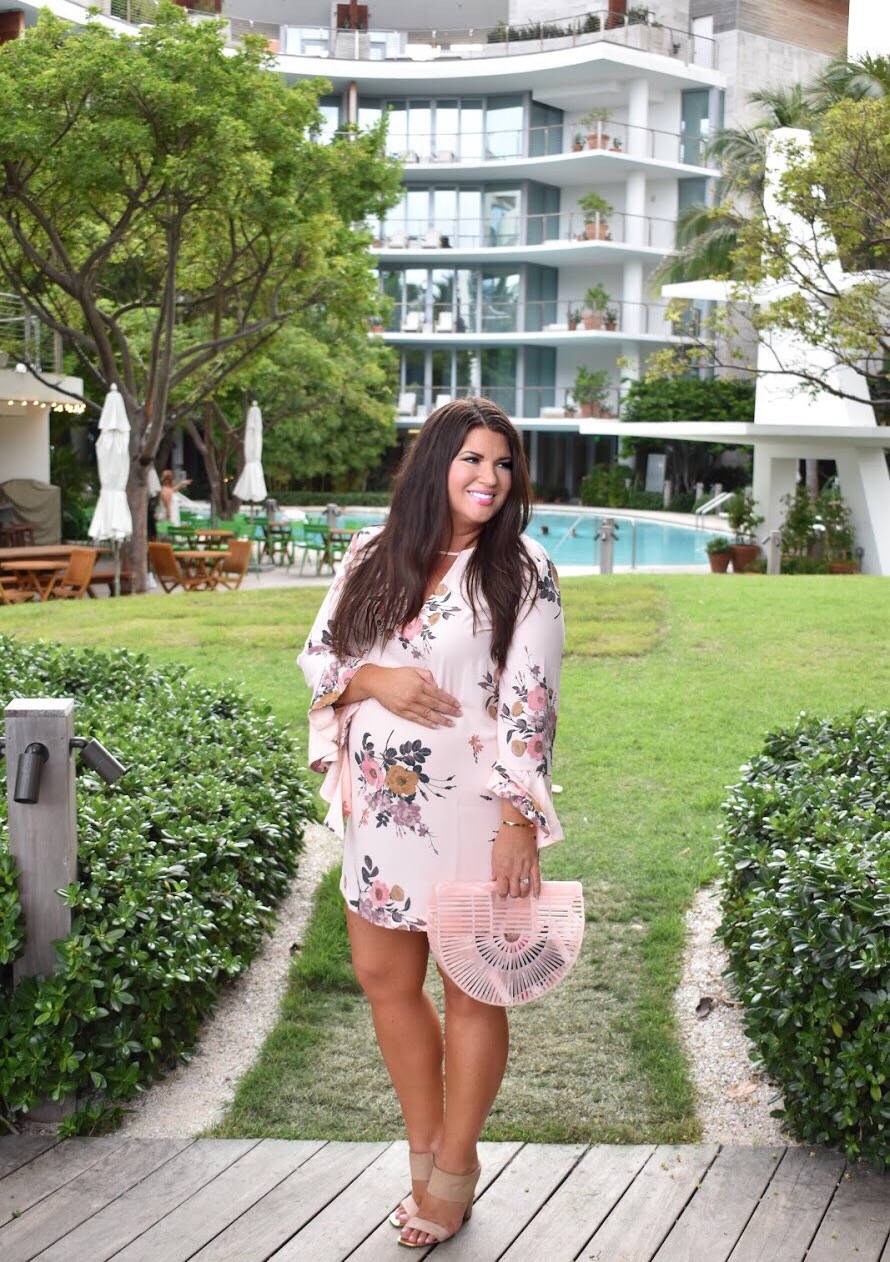 This was one of my favorite maternity dresses of the second trimester, because I remember how good I felt when I wore it. I bought this during the Nordstrom Anniversary Sale before it sold out more than once. Yes, the fact that it was on sale is always a bonus, but the fact that it worked so well for me with a baby bump and for y'all without says a lot. The sleeves are so fun and it's safe to say my love affair with blush pink only grew stronger in 2017. // PS I remember feeling SO BIG while we were in Miami and it's so funny to look back and think that little bump was nothing compared to me at nine months pregnant!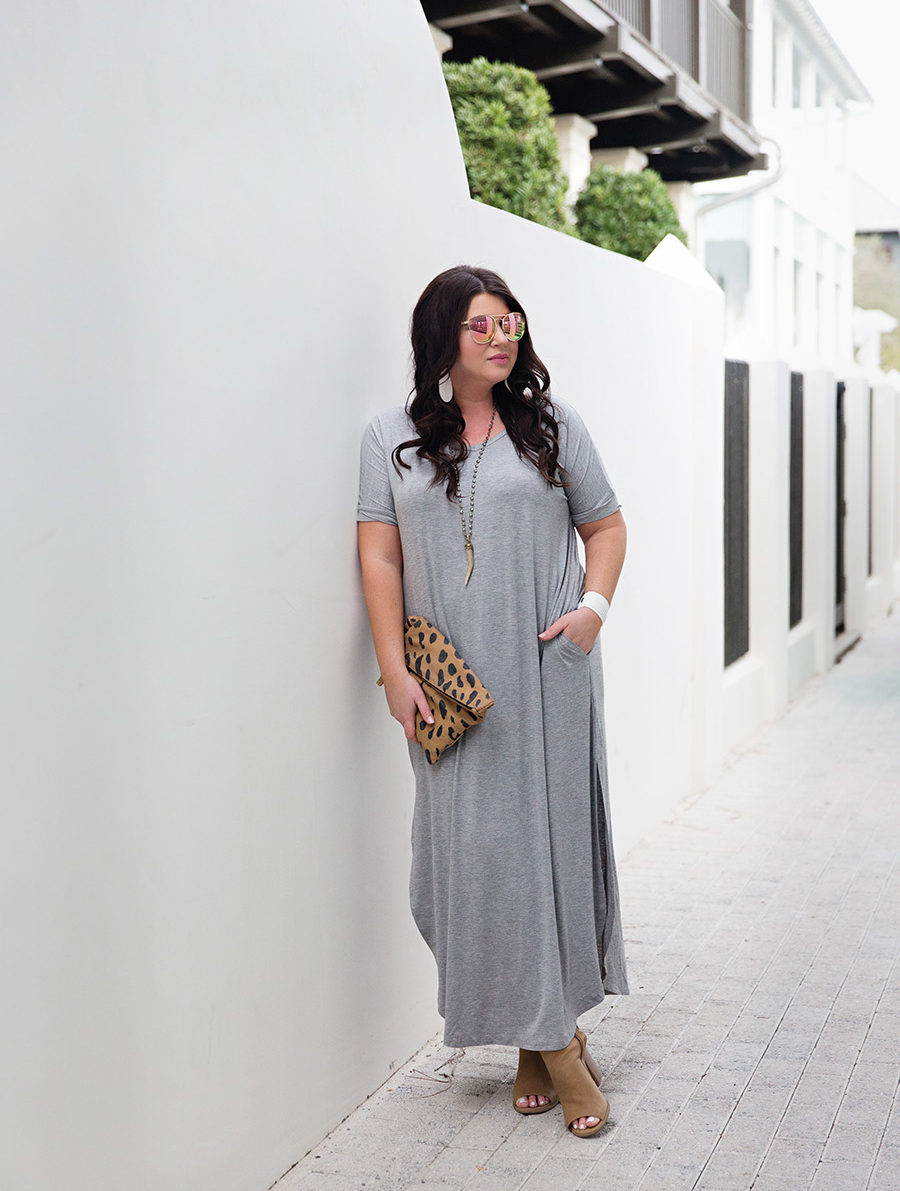 Sometimes you find such a steal, you just can't get enough. This is one of those finds. First, the price point is almost too good to be true. Second, the fit is universally flattering, from zero to plus size. And third, the color options mean you can find your favorite shade or try a new color each season. I bought this in grey, black and olive green, wearing this style long before I was pregnant and all the way through the third trimester. You just can't beat that! They do fit a little loosely, so I suggest ordering one size down for a relaxed, but not overly baggy fit.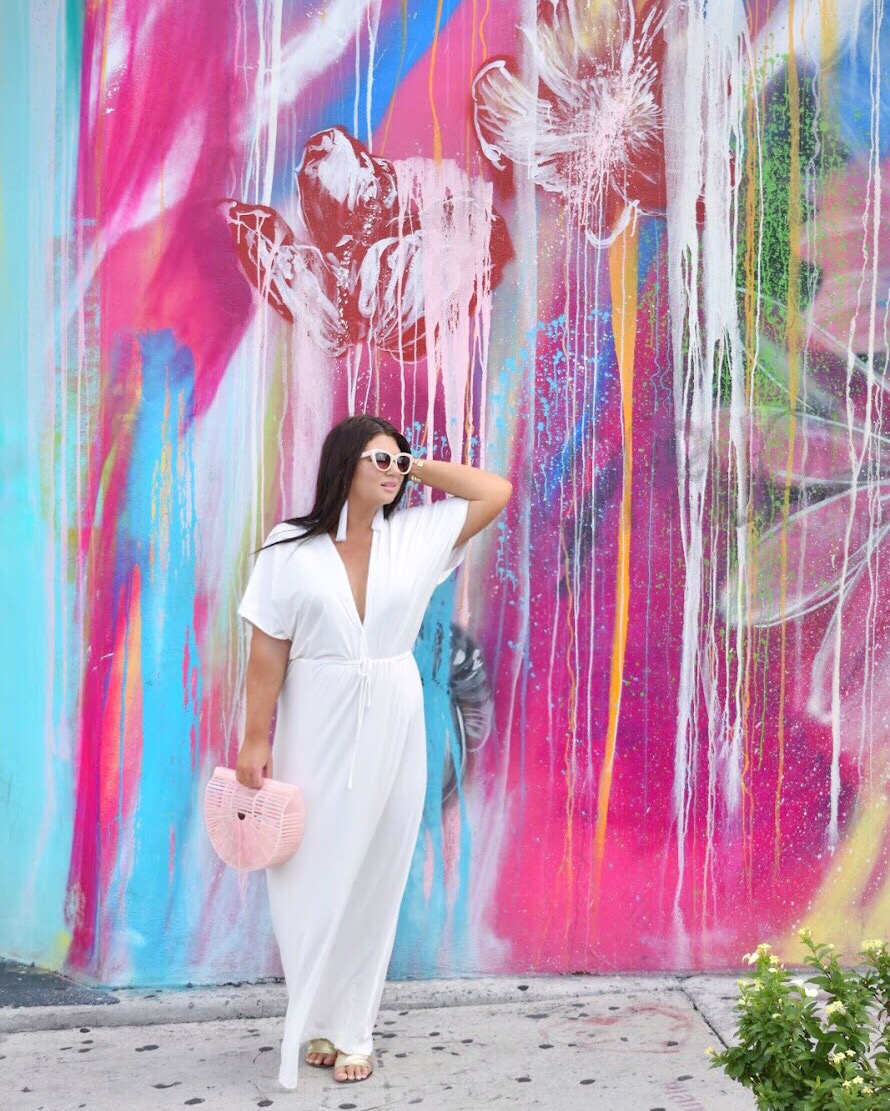 July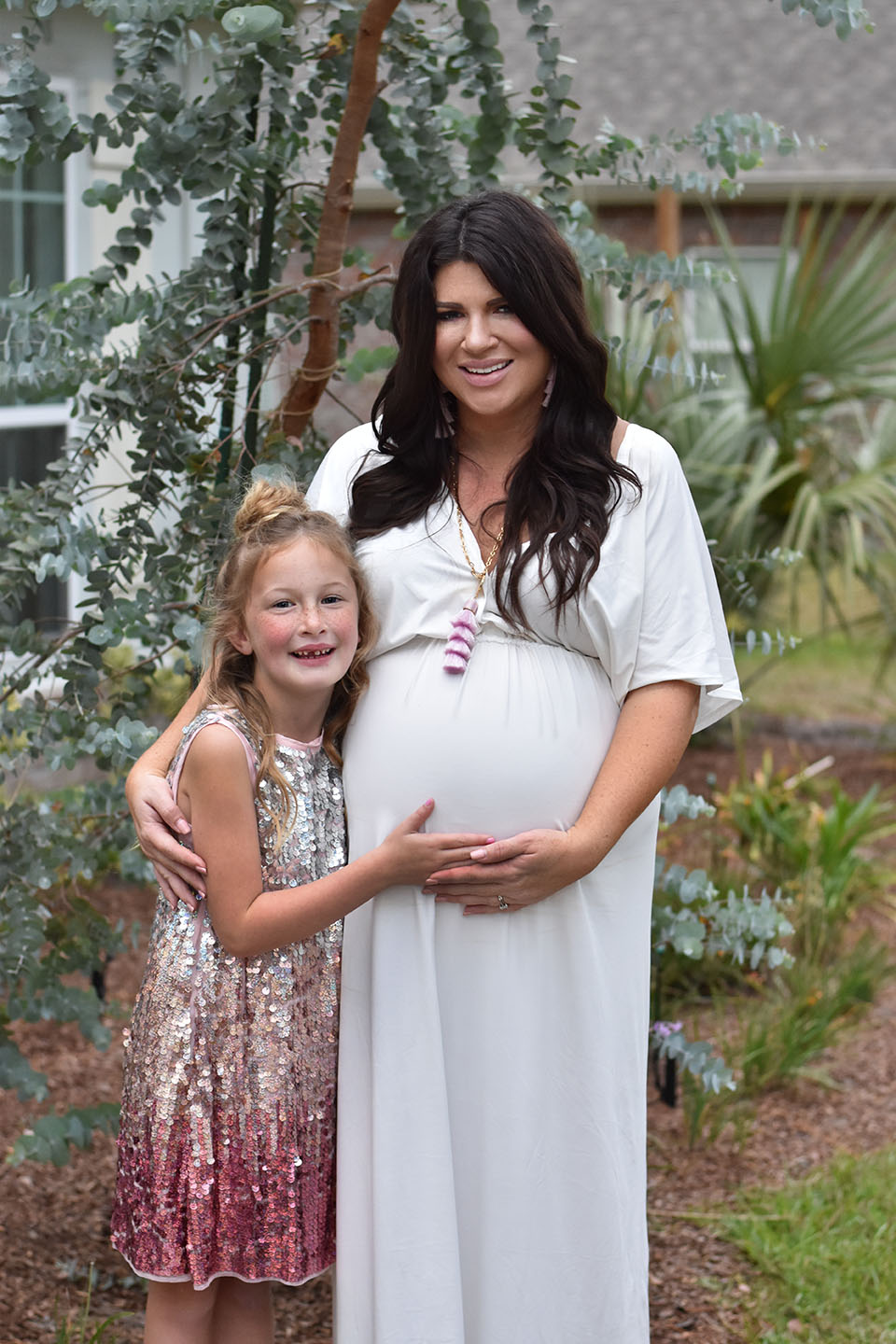 November
You'll notice I look a little different in July wearing this dress at 4 1/2 months pregnant than I do in November at 8 1/2 months pregnant. Clearly jersey was a good friend of mine this year with a growing belly! This is another one of those random finds that works well and flatters a range of sizes. I also love that it reflects the evolution of the year as we got closer to meeting Collins.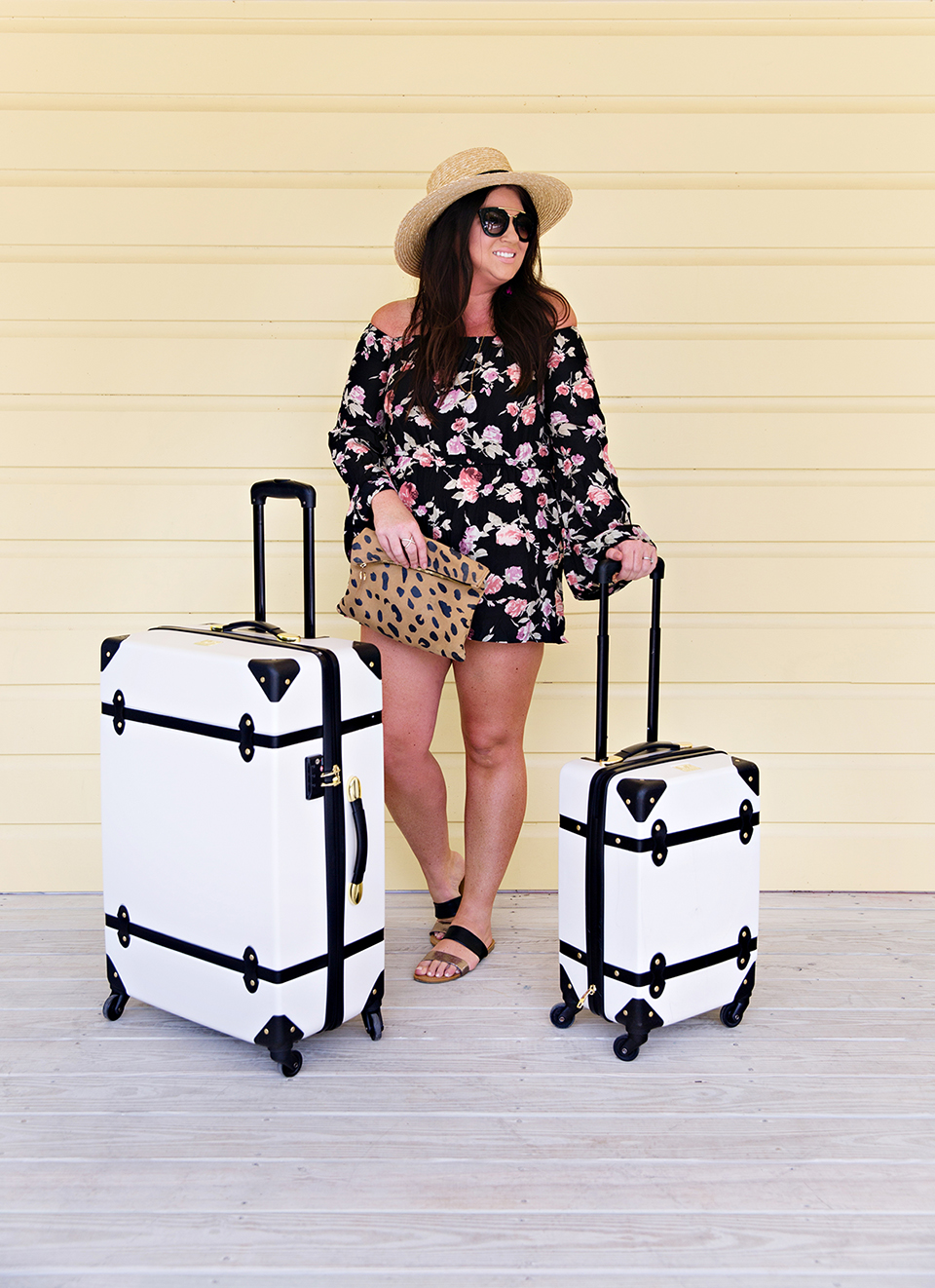 I've had this chic luggage for a few years now and it goes in and out of stock so when I find it, I share it as fast as I can. The price point isn't super cheap or super expensive and every time I travel, these pieces get pretty beaten up in airports, Ubers, hotel rooms, etc. I love that these can wipe clean with a Magic Eraser and are easy to spot when it's time to grab my bags. Now that I've experienced the durability of the hard side luggage and the timeless style these have, I'm not sure I can go back, even if my dad says they look like they belong on the Titanic.