We are so so SO excited to announce the launch of our very first e-zine for 30A Street Style. The team at Outright Social (Jami, Claudia and two wonderful interns, Megan and Amy) have compiled 54 fabulous pages to help us share current fashion trends, local shops we adore, bloggers we love and plenty of 30A style and fun. We hope you enjoy it as much as we do!
Tell us what you think! Please leave a comment below sharing feedback about what you like, dislike or want to see more of. You can always follow @30astreetstyle on Instagram, Twitter and Facebook as well as share your own photos using #30astreetstyle. Thanks so much for joining us on this fabulous fashion ride. We heart you!
(scroll down for link)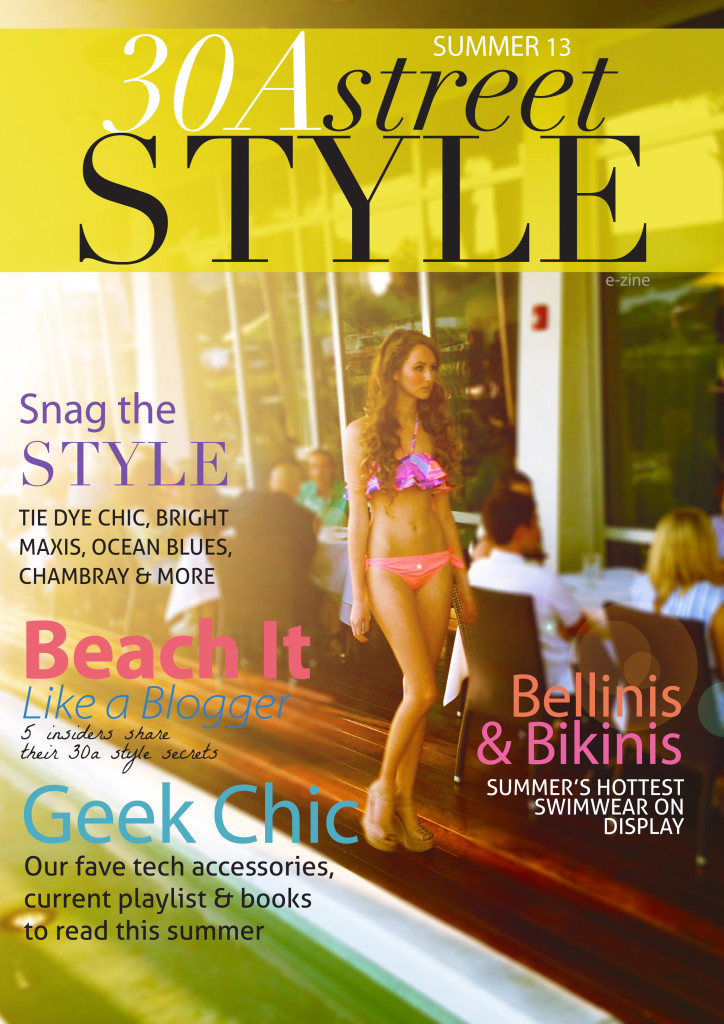 ——> Click here to read the full e-zine now!