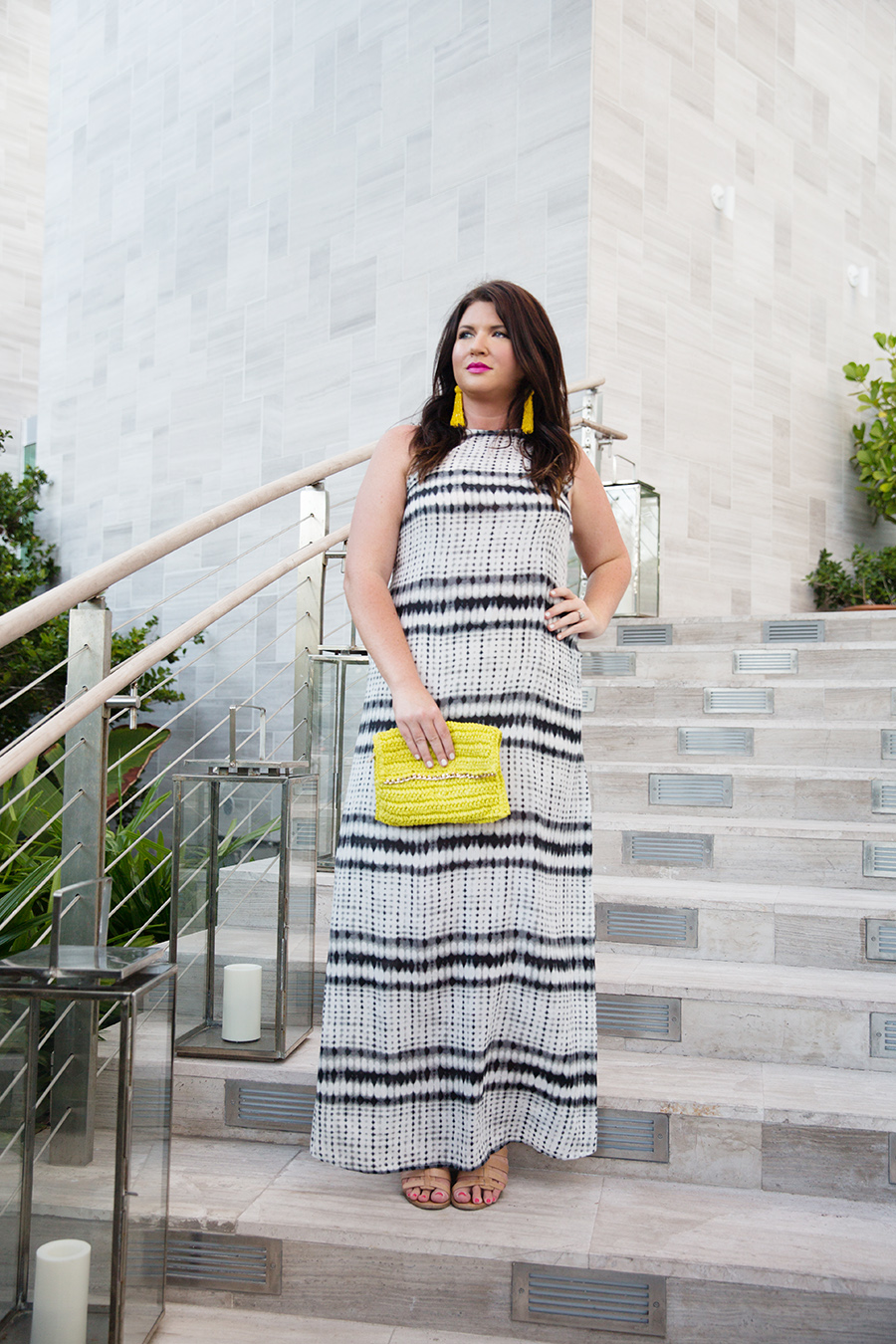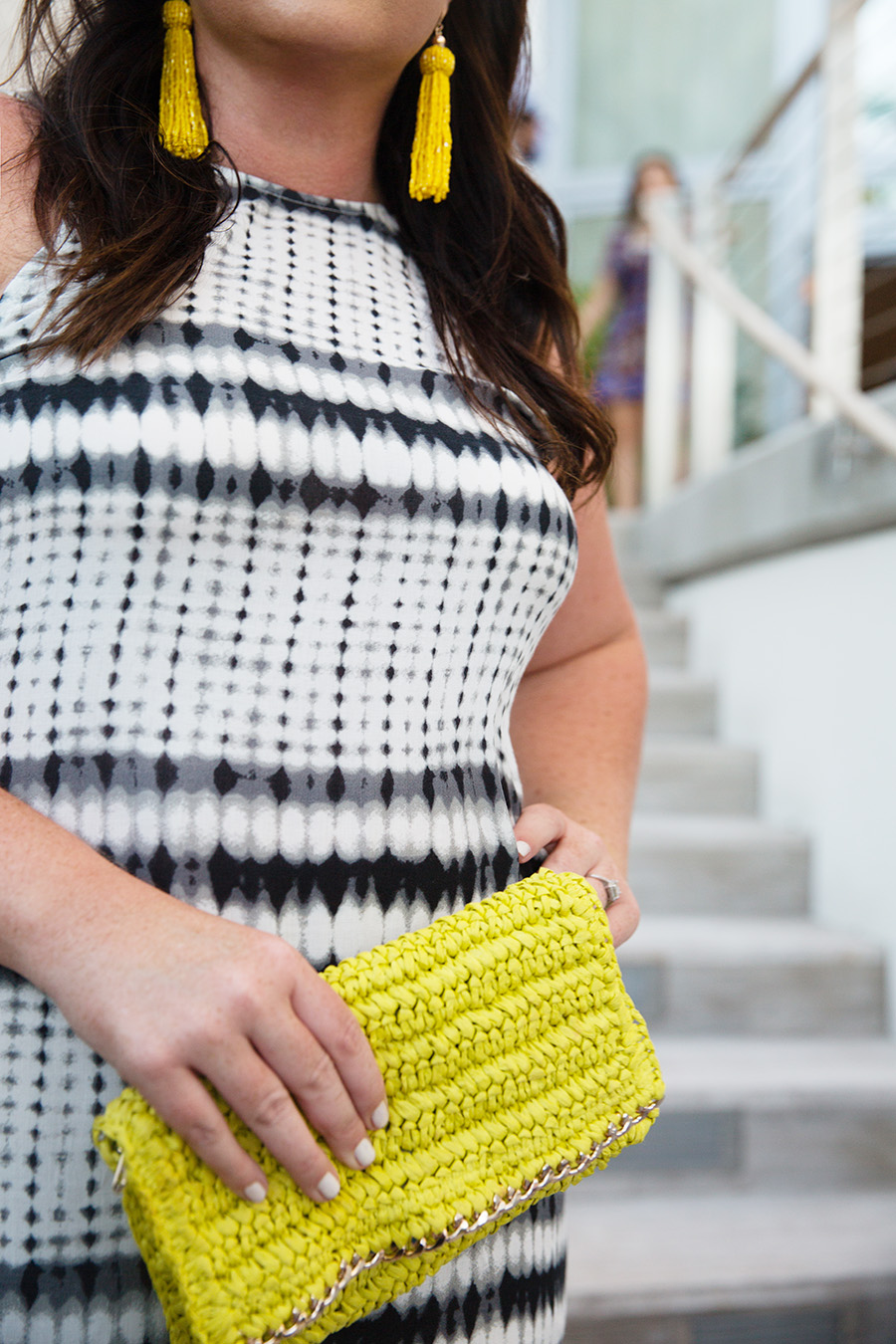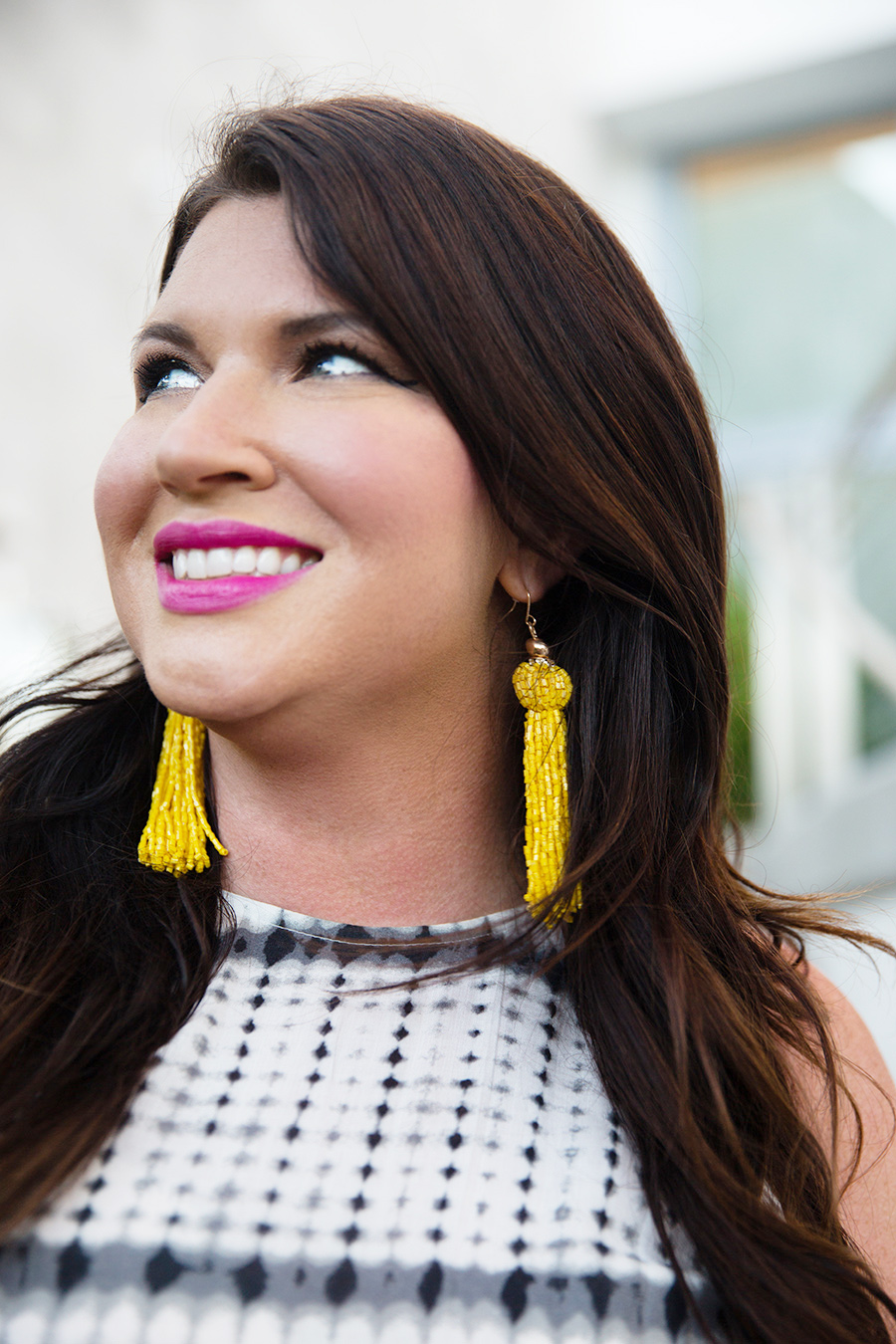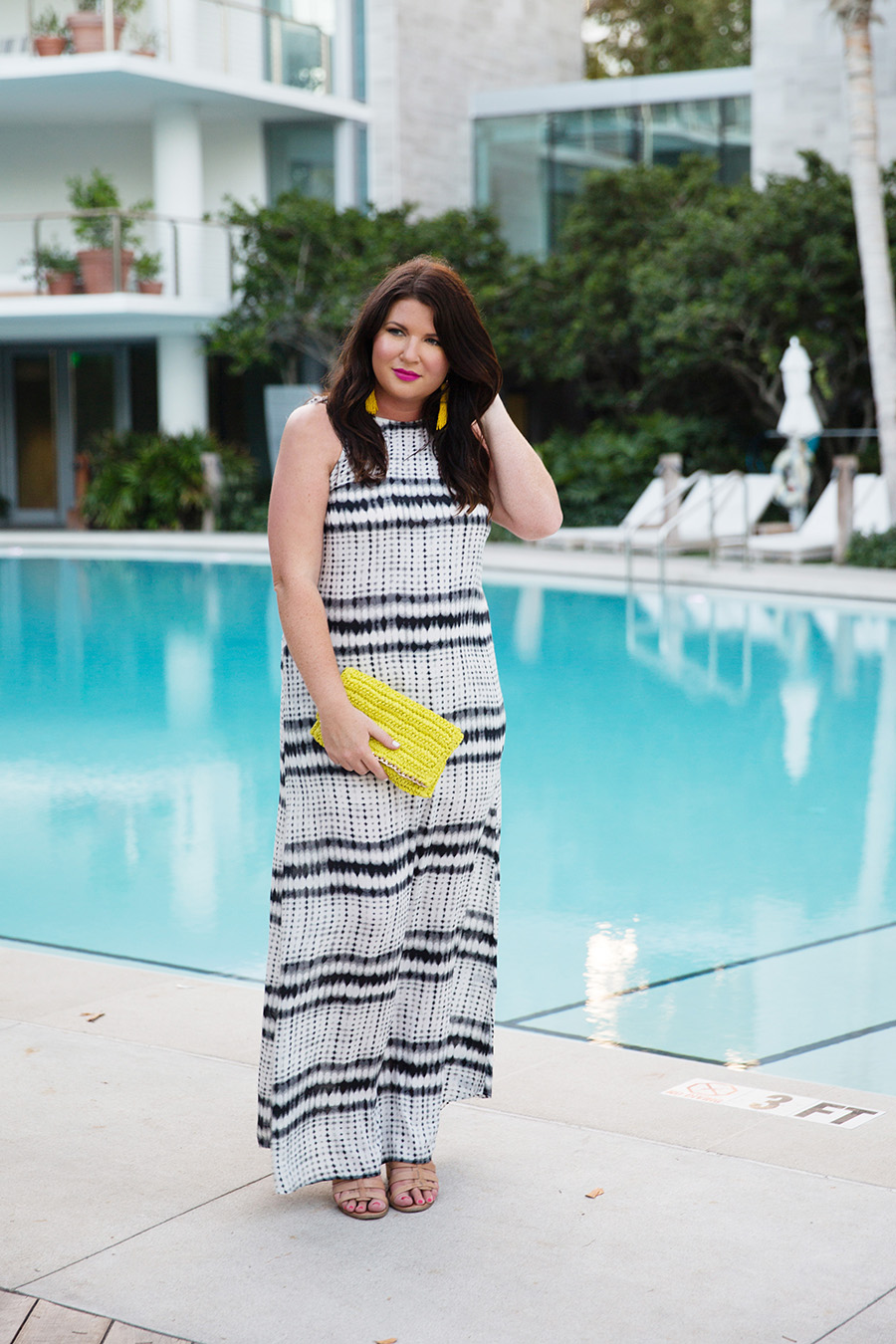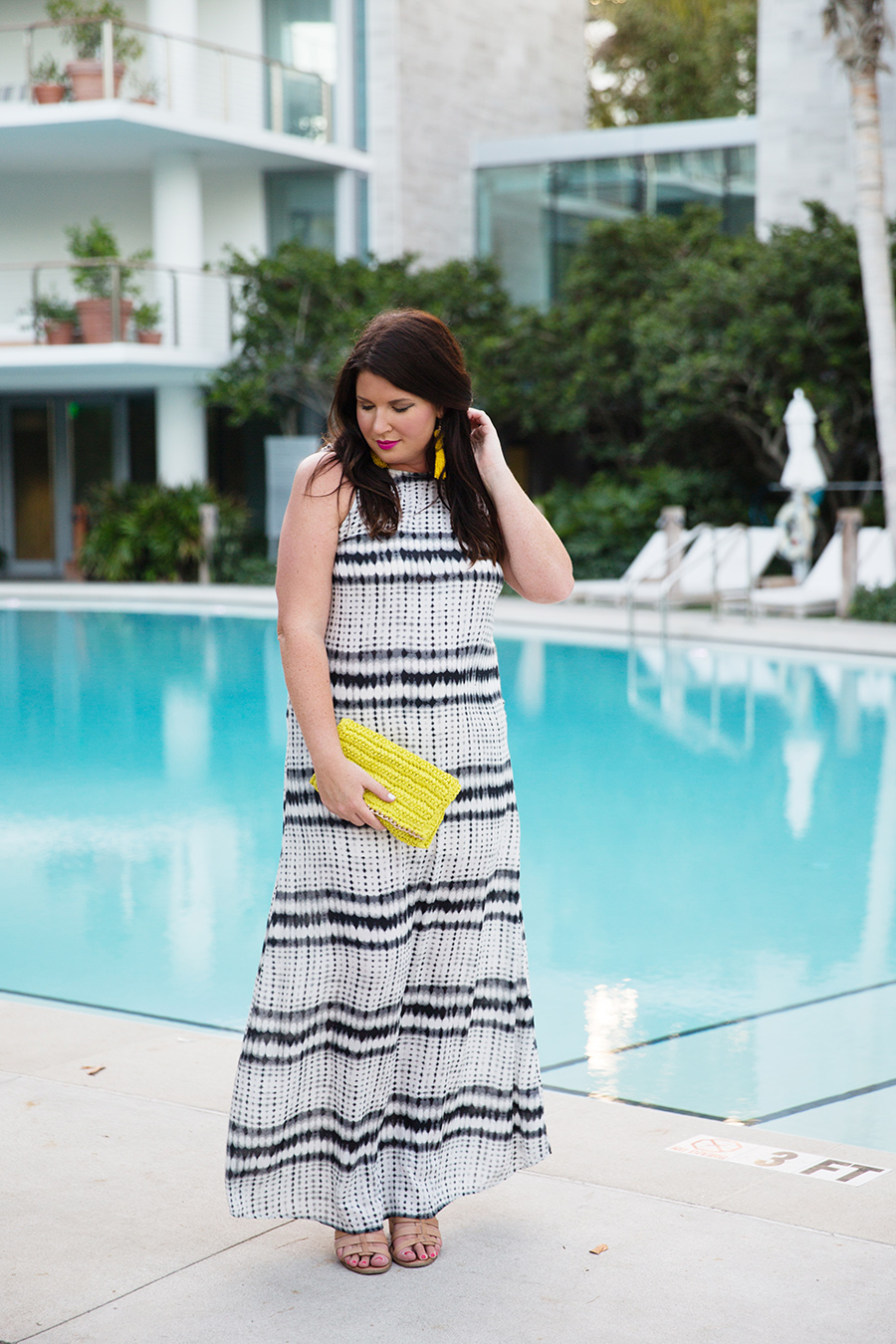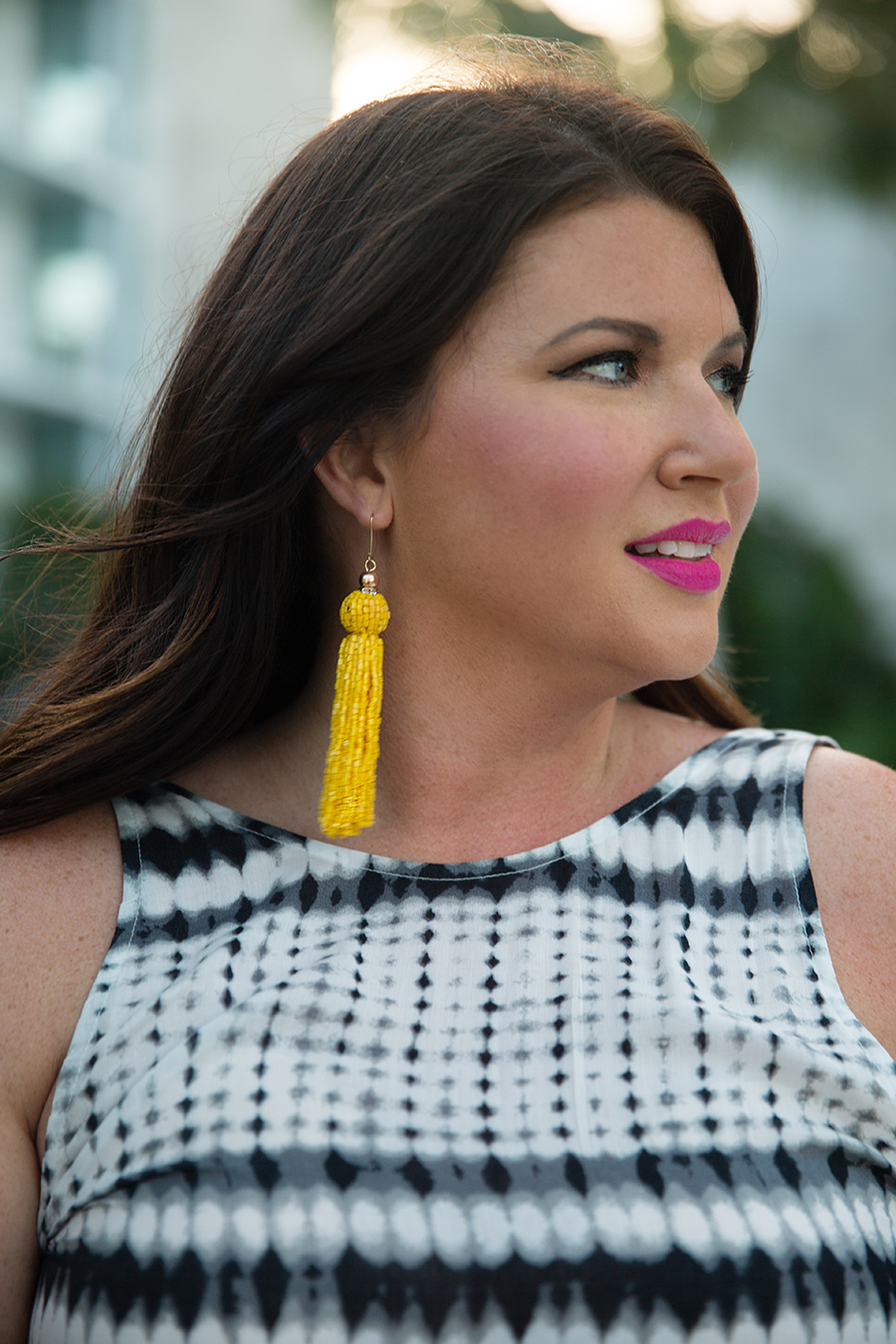 Dress: Flynn Skye (c/o Ophelia Swimwear)  |  Earrings: H&M (black version here)  |  Clutch: old (similar here and here)  |  Lipstick:  Nars  | Heels: old (love these and these!)
As soon as I saw Flynn Skye's Market Maxi at Ophelia Swimwear in Seacrest, I was smitten. It's no secret that I love a good black-and-white mashup and this print – called – Night Delight – drew me right in. They style is super comfortable with a deep V in the back and pockets on each side. For an extra pop, I carried my now go-to clutch in a yellow woven texture and added these beaded tassel earrings for extra fun. The yellow stood out against my hair, which has a tendency to overwhelm dainty earrings. Plus, I swiped on this Nars lipstick and loved having so much color to draw the eye up. If I could live on any color palette alone, it would be black and white prints with accents of hot pink, yellow or turquoise. Can't. Get. Enough.
Side Note: I wore this outfit to the Amuse x Lolli Presentation at the Miami EDITION hotel, which was so fresh and luxe with elegant white texture everywhere. The lobby had the coolest white pool table that I wanted to hijack and take home. If you're in the South Beach area, I highly recommend dinner or quick bites at Matador Room's terrace or bar. The Tuna Tartare and Sweet Pea Guacamole were devoured down to the last bite.
Back to the outfit. What colors would you dress in if you were limited to 2-3 shades for the rest of eternity? I'm so curious what you all would choose and would love to hear in the comments!