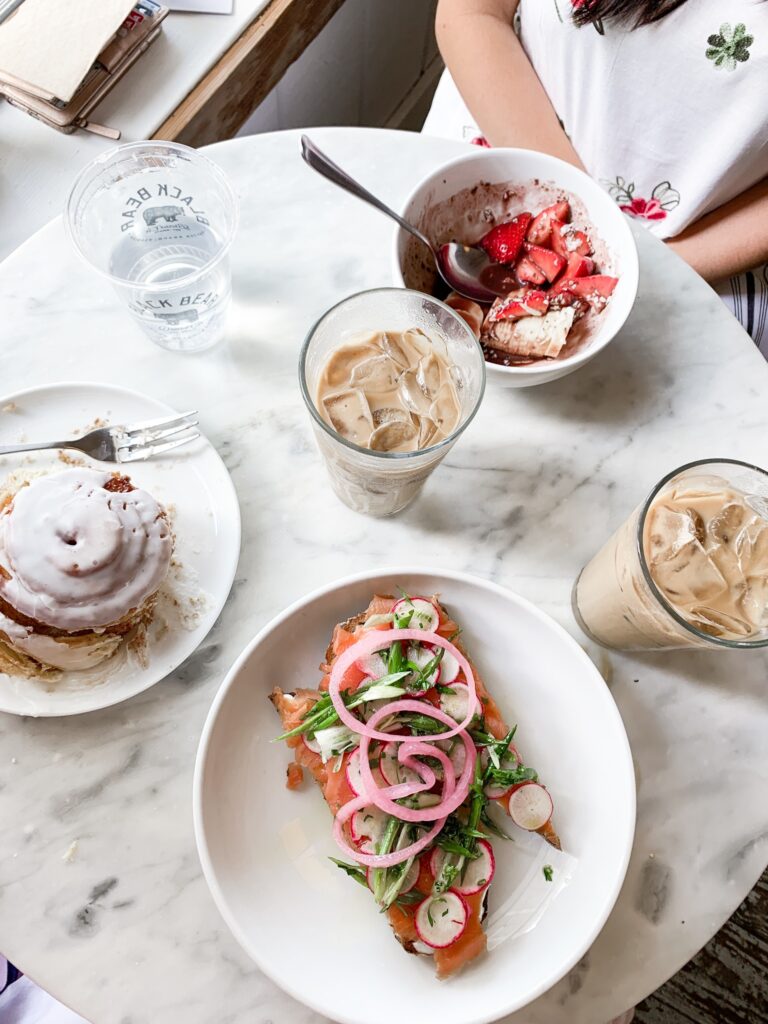 There are plenty of choices when it comes to choosing your food and drink options along 30A. You can find something for every taste and the full spectrum of barefoot casual to fancy and fabulous. After spending 20 years here, I've definitely developed a few favorites dishes for breakfast, lunch and dinner. I could probably go on for days when it comes to this subject because there's so much good food, but here's a short list of my frequently eaten favorites. It's not a stretch to say I eat something from this list at least once per week. Here goes:
My Favorite Things to Eat on 30A
1
Salmon Tartine at Black Bear Bread in Grayton Beach
2
Acai Bowl at Raw & Juicy in Alys Beach
3
Banana Tartine at Black Bear Bread in Grayton Beach
4
Very Berry Muffin or any breakfast pastry at Monica Market in Seaside
5
Any salad or sandwich and a cup of Tomato Bisque at Chanticleer in Grayton Beach
6
Crab & Corn Bisque at Wine World Watercolor
7
Cuban Sandwich and side salad at Wine World Watercolor
8
Salmon Wrap at George's in Alys Beach
9
Drunken Shrimp Tacos at Cowgirl Kitchen in Rosemary Beach
10
Pick 2 Lunch Special – White Veggie Slice and Spinach Salad at Pizza by the Sea Watercolor (also in Seacrest, Gulf Place & Miramar Beach)
11
Jon the 2nd sushi roll at The Bay with a glass of sparkling rosé
12
Fancy Bananas at Nigel's in Seaside
When you eat on 30A, let me know if you try one of these dishes or share your favorite meal in the comments.