Thank you Vanity Fair® Napkins for sponsoring this post. Take on everyday messes with Vanity Fair® Extra Absorbent Napkins!
Sometimes we like to switch up the everyday routine. Weeknight dinner is usually one of seven or eight options that I rotate through and we all know what to expect. Sometimes I set the dining room table and sometimes I set up a stack of plates, napkins, and utensils for each person to grab as they make their plate. It usually ends with me at the sink, rinsing and loading plates into the dishwasher. It starts to feel very routine, as I'm sure you mamas can relate.

Today I am partnering with Vanity Fair® Extra Absorbent Napkins to share a fun and easy dinner setup with minimal post-meal cleanup that helps us get away from the dining room and enjoy a simple switch.

Our outdoor dock kitchen and dining area is a nice option when I don't want to cook or eat inside. I forget how much I love to eat "al fresco" with fresh, crisp air when the weather is cool. In this case, I made a delicious lasagna with a green salad on the side. I know it's always a crowd pleaser for my crew, and one I can even make ahead of time, if needed. For us, it's not always about a fancy dinner, but making what we have feel more fun and memorable.

I keep a variety of paper supplies down at the dock because I know, unless there is a special occasion, I don't want to wash dishes or carry non-disposable items back and forth from the house. Vanity Fair® Extra Absorbent Napkins are an easy choice for me because they're chic paper napkins and work well to minimize mess during dinner. They can even hold their own with a festive tablescape. I grabbed these adorable plaid plates for just a few bucks and, with the addition of a runner, garland, and a couple candles to light when the sun goes down, I created this budget-friendly, low-maintenance dinner scene.

With two kids, a spill is inevitable. It's just that season of life. And beyond that, even I have clumsy moments, bumping my drink or spilling salad dressing. Vanity Fair® Extra Absorbent Napkins are perfect for those little mealtime surprises that need immediate attention. Whether it's food coming out of Collin's mouth instead of going in (still working on that one – ha!), or one of us dropping a bite from a fork onto the table, I love that I can reach over, grab a napkin, and take care of whatever situation has just happened with an easy swipe.

The design of Vanity Fair® Extra Absorbent Napkins with the extra round pockets helps grab any liquid or food that lands where it shouldn't. The absorbency is noticeably more absorbent than paper towels (when compared to the leading mid-tier paper towel brand). The quality is quite impressive overall and I love being able to have them for everyday use, and even going a little "extra" like this folded version here. Mamas, you know how great it is to keep up with messes as you go, so you're never left with a disaster at the end. Thankfully, these are just as nice on the table as they are in a napkin holder on the counter.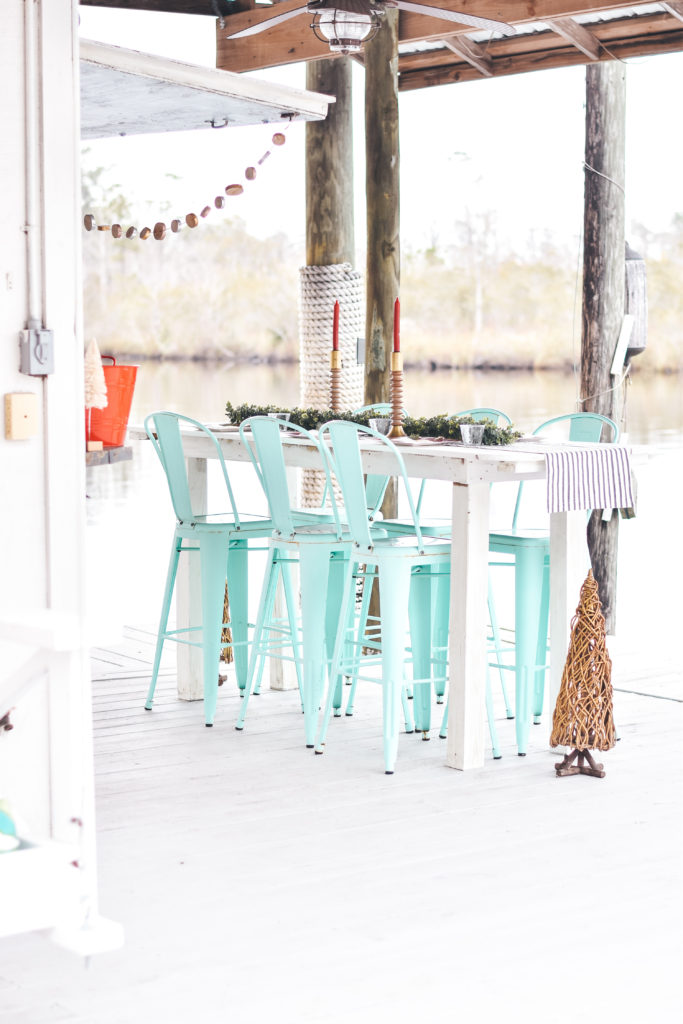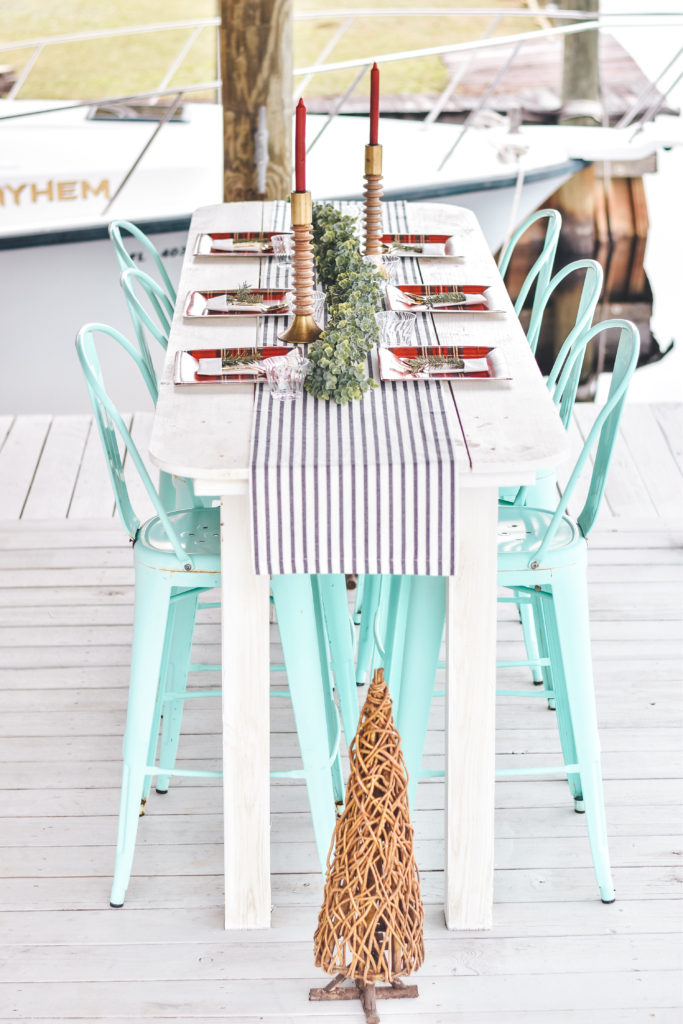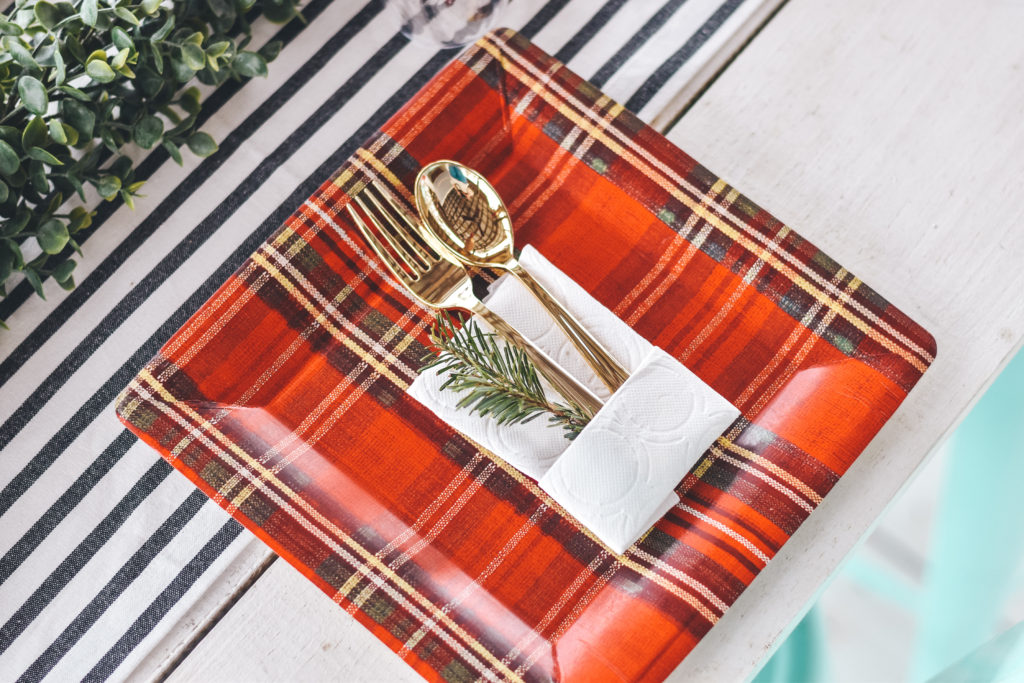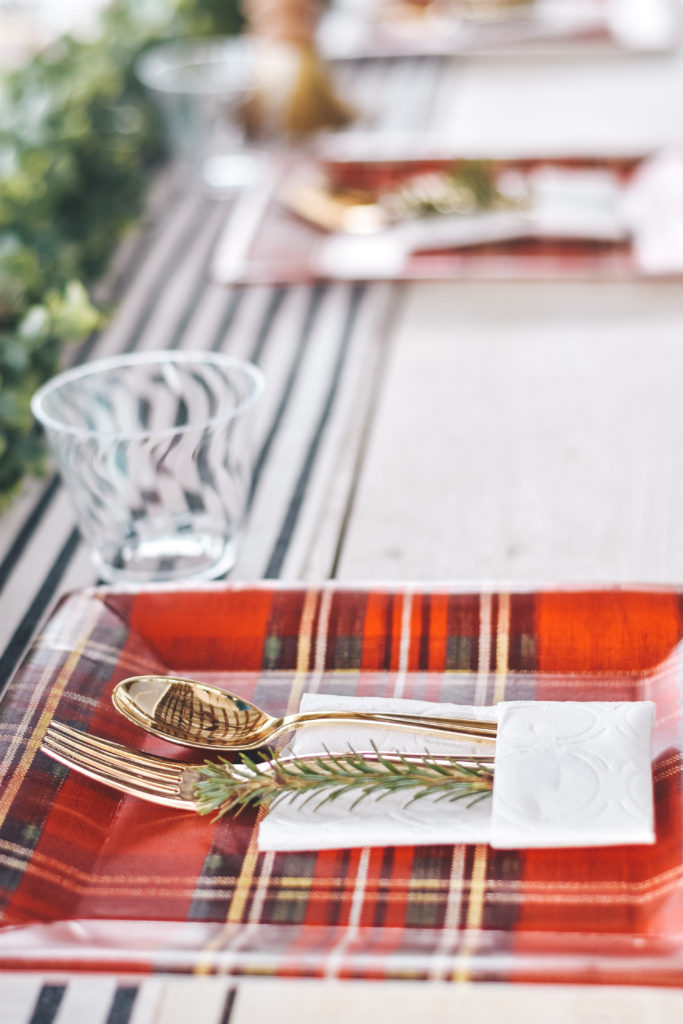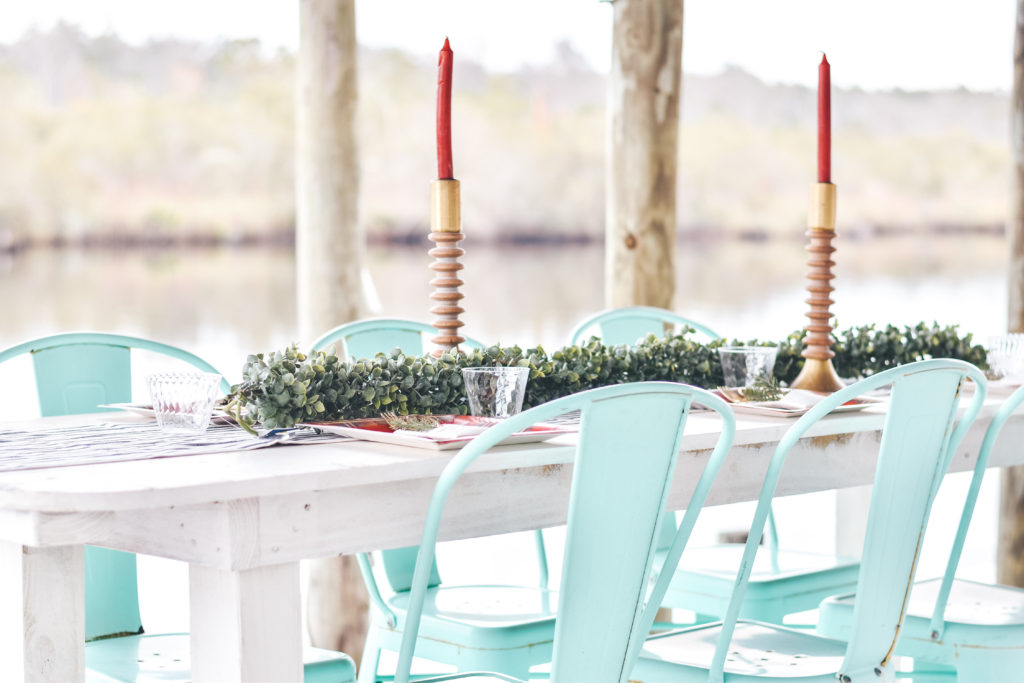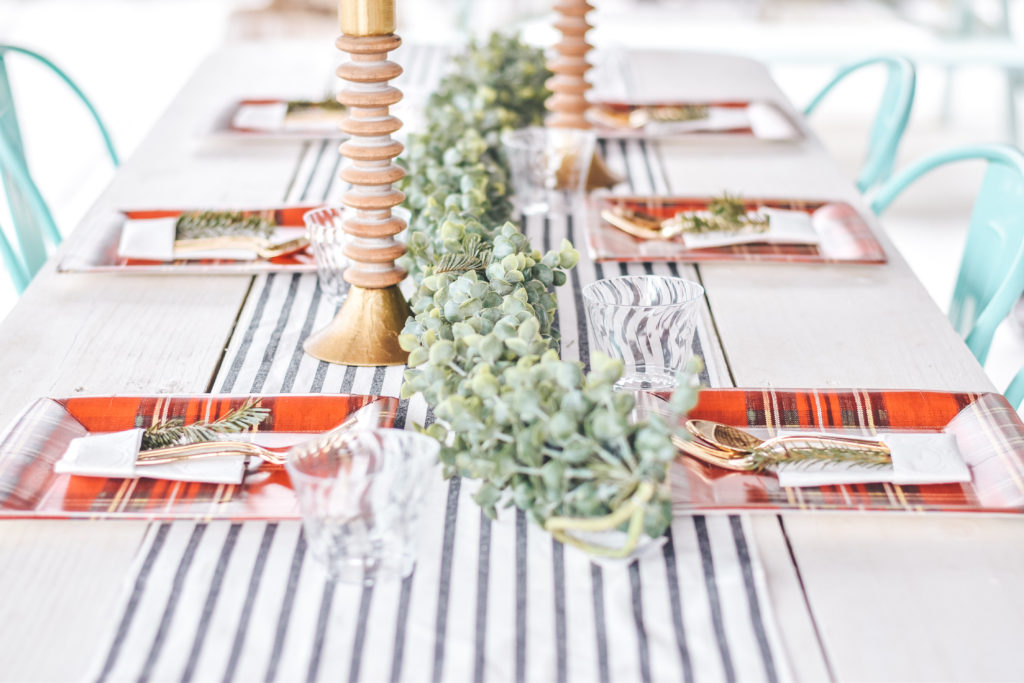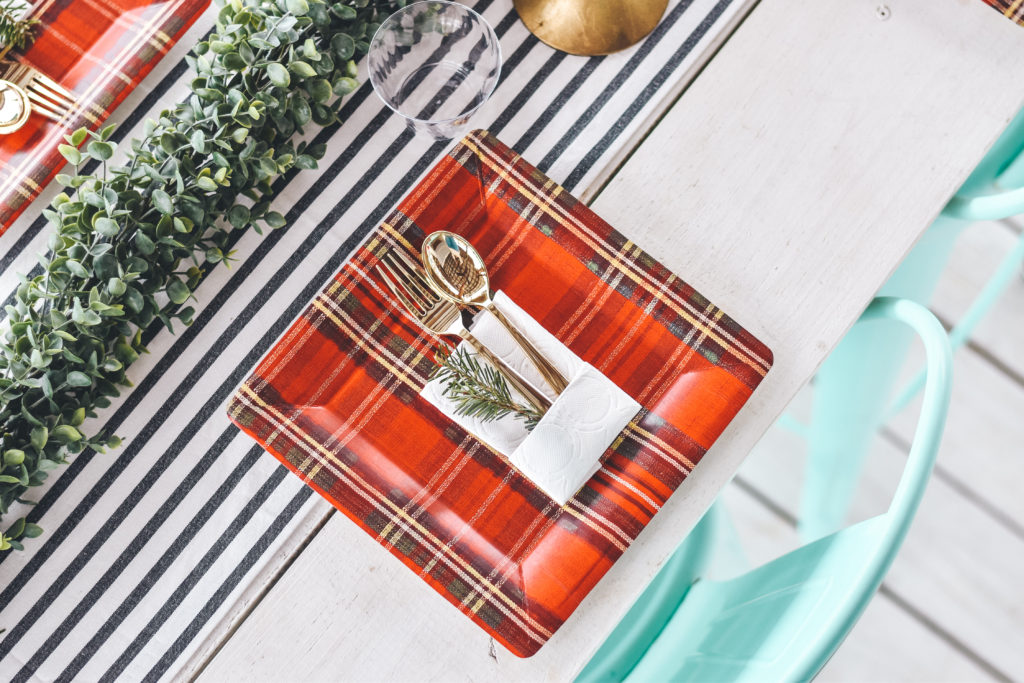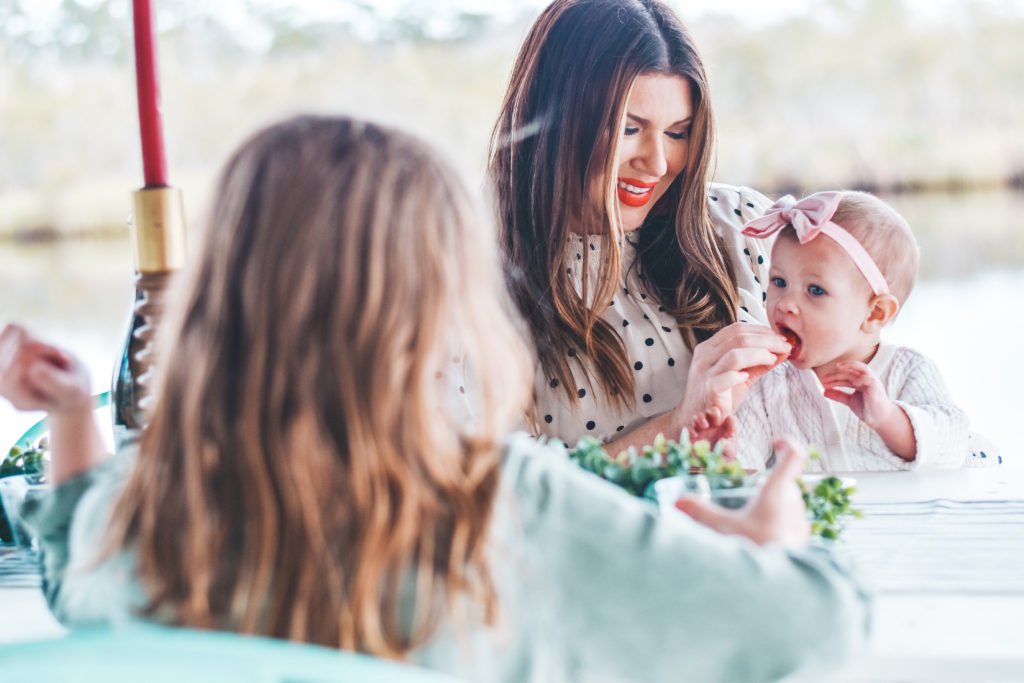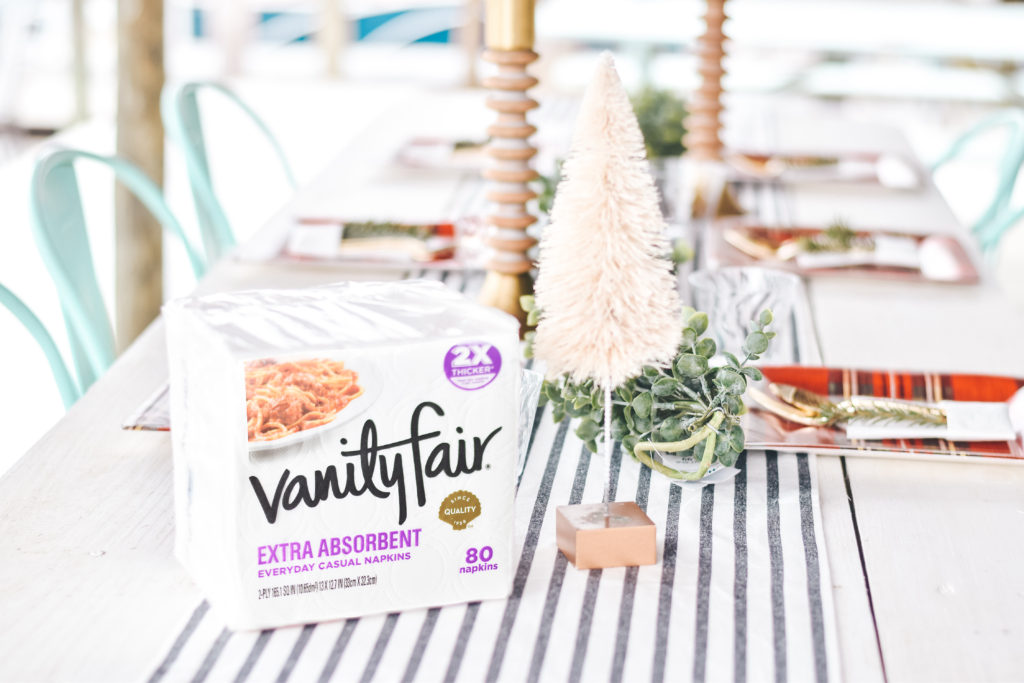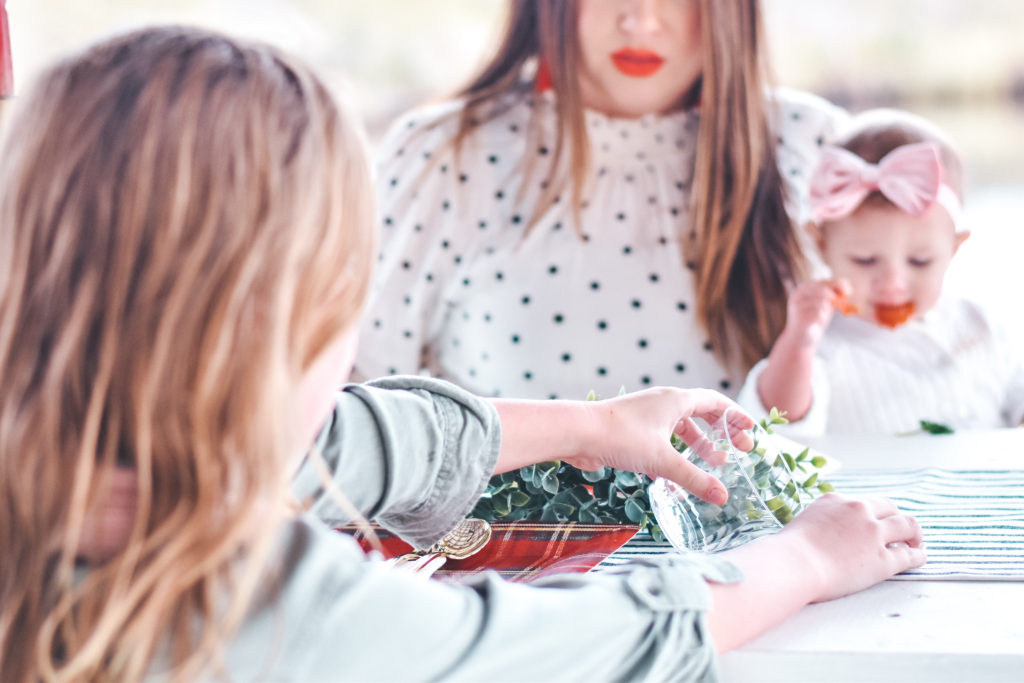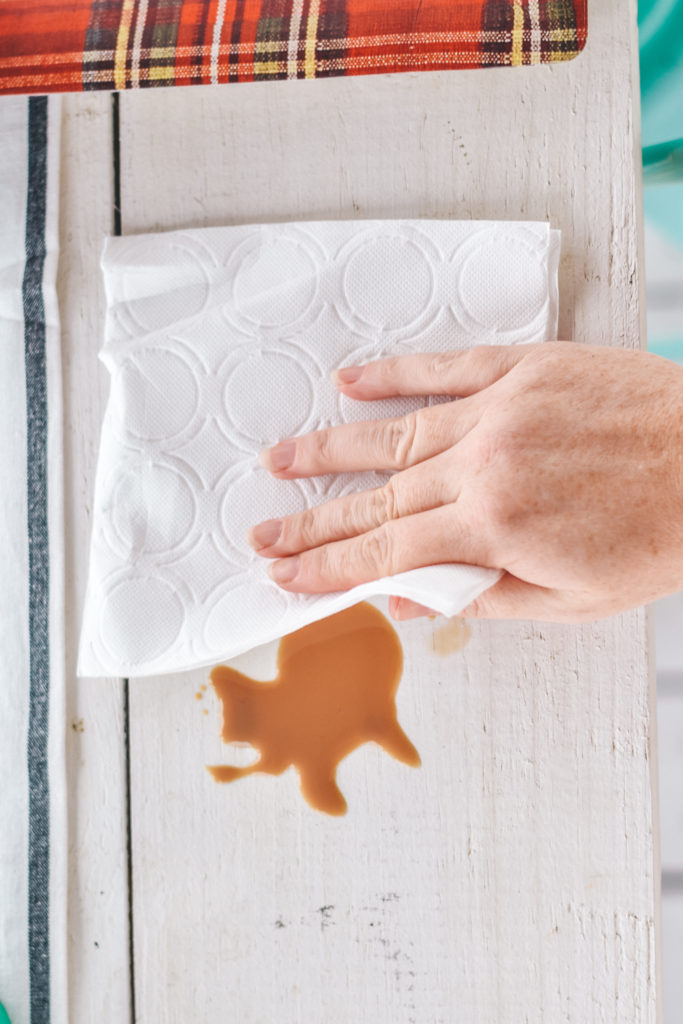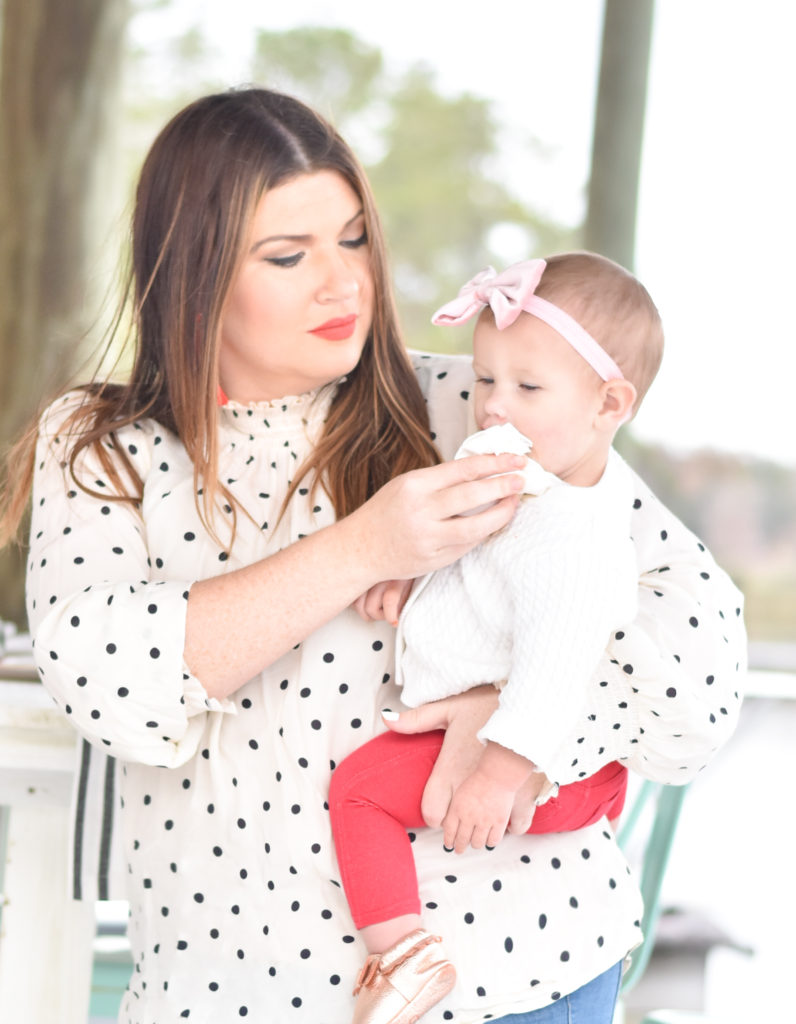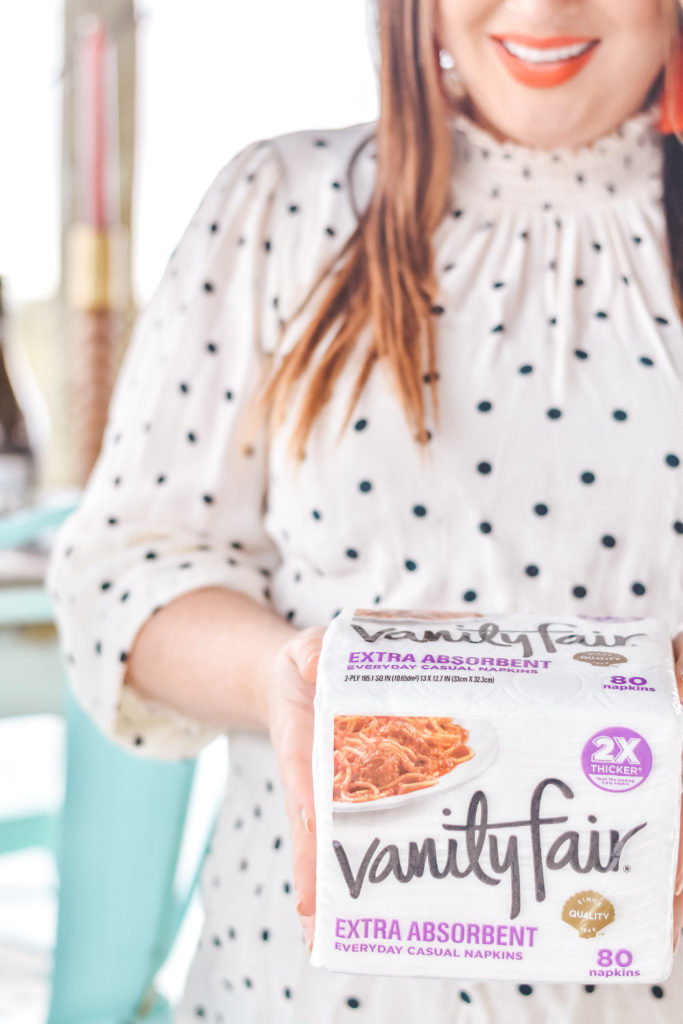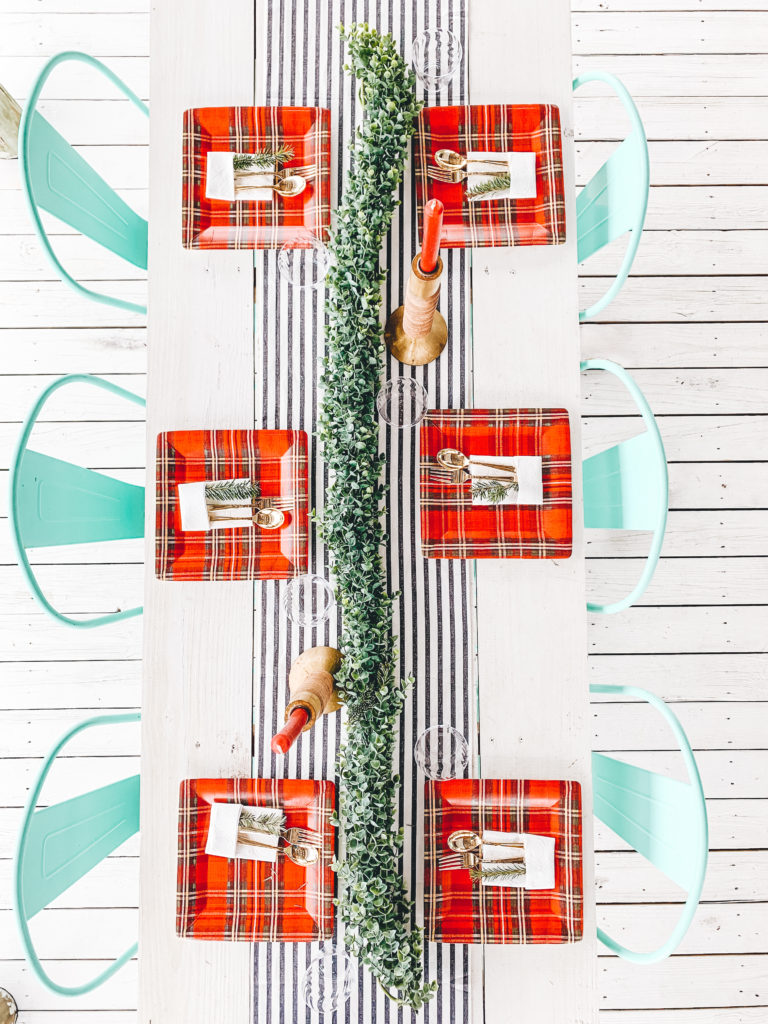 I'd love to know, which type are you for weeknight dinners? Leave me a note in the comments!
A) set the table with dishes
B) set a stack of dishes on the counter to grab
C) use easy disposables