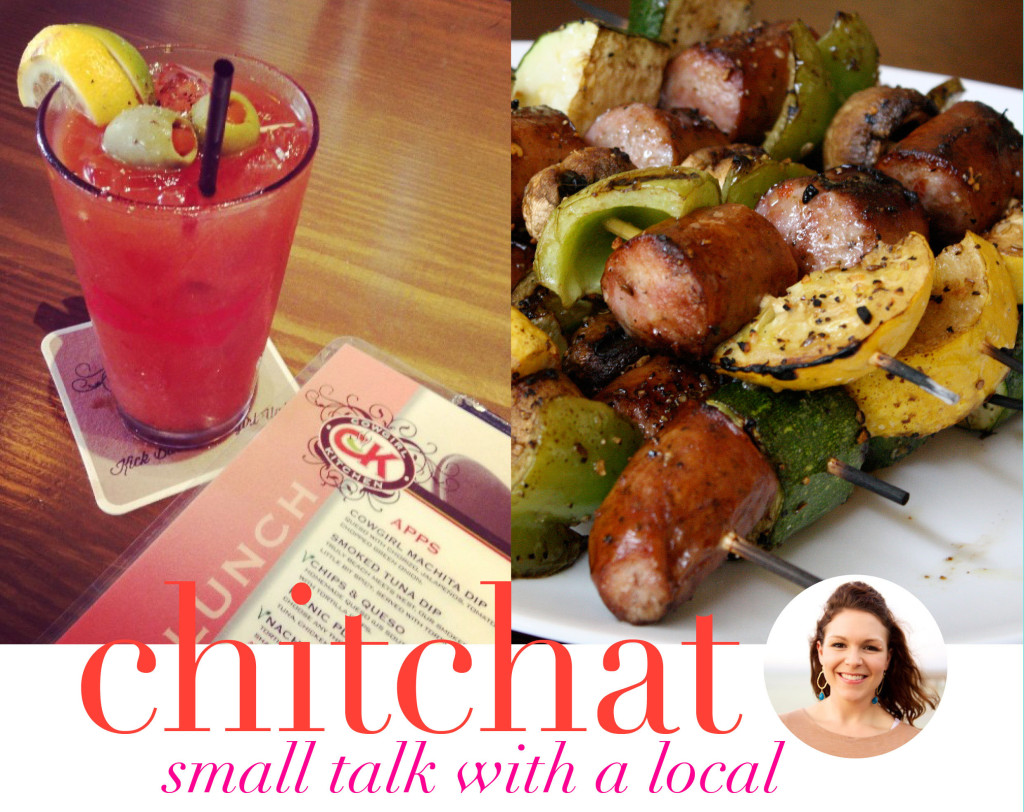 Who?  Molly Carter
Blog?  Duchess of Fork (@destinduchess)
I was born and raised in Destin, and I feel blessed to raise my own family here on the gorgeous Gulf of Mexico. I'm a sucker for a spicy Bloody Mary, Mexican food, a good read, and SEC football. I can usually be found in the kitchen, on the boat, or at the playground.
30A Favorites? 
Spicy Bloody Mary at Cowgirl Kitchen
Banana Beignets at Café Thirty-A (swoon!)
Fish Tacos at George's (fried, of course) 
Perfect Summer Recipe?  Smoked Sausage and Summer Veggie Skewers
I love taking advantage of fresh produce during the summer and nothing screams summer quite like dinners on the grill. These colorful kebabs are a favorite at our house all summer long. 
1 lb smoked sausage, cut into 1 inch chunks 
2 medium zucchinis
2 medium yellow squashes
1 large bell pepper
2 tbsp. olive oil
1-2 tbsp. grill seasoning (such as Montreal Steak)
Wooden kebab skewers, soaked in water overnight
Preheat grill to medium high heat. 
While grill heats up, prep the skewers.  Cut the zucchini and squash in half lengthwise, then cut into 1-inch chunks. For the bell pepper, cut the top off and discard the seeds, then cut unto 1-inch pieces. 
Toss sausage, zucchini, squash, and peppers in olive oil and enough grill seasoning to suit your taste. 
Arrange the food pieces on the skewers in any pattern you like, leaving an inch or two on each end. 
Once grill is ready, place kebabs over direct heat and cook for about 15 minutes, turning occasionally, until sausage is cooked through. 
Serve with a big green salad and ice-cold beverage. 
Stay tuned! We'll be featuring a different 30A lady in the next issue!