Since I'm feeling all the effects of the third trimester, I suppose it's time to post our baby name announcement. A few weeks back, I shared a little preview of baby #2's name when I posted a picture of a monogram necklace Hunter gave me with an E and a C. I had so many fun messages and guesses about what that C stands for, that I kind of enjoyed not sharing which name we settled on, but I figured the time has come to announce the name officially on the blog.
When we were naming Emery, I stumbled upon her name on one of those sites with endless lists of baby names. I honestly can't remember where I found it exactly, but I instantly knew that I loved the sound of it and pretty much decided on the name right then and there. (It even had German origins, complementing my mom's side of the family.) Hunter loved it too, but I get most of the credit for naming Emery, so with baby #2, we agreed it was his turn to do the honors. Fast forward to a few weeks back when he told me he found the perfect name and he couldn't find one to top it. Meanwhile, I already had a family name my grandmother picked out many years ago lingering on my mental list that I really wanted to use as a middle name. We combined the two and finally settled on the name….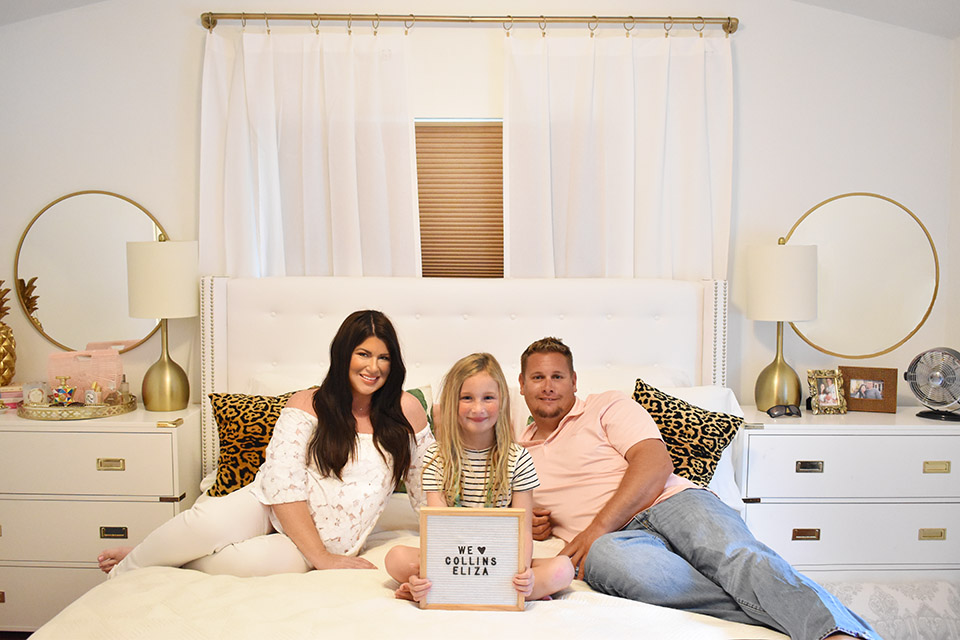 – – – C O L L I N S E L I Z A – – –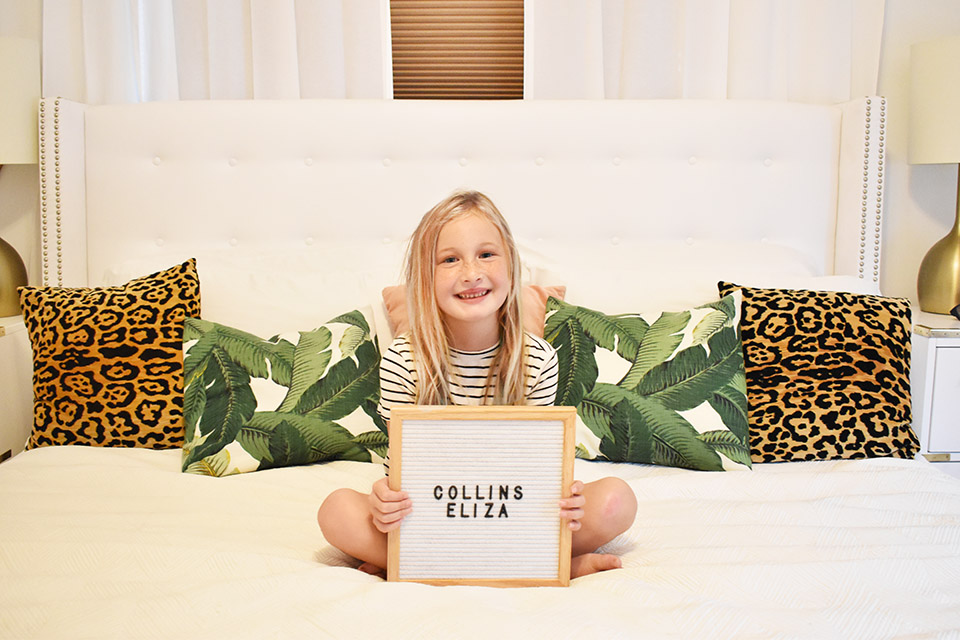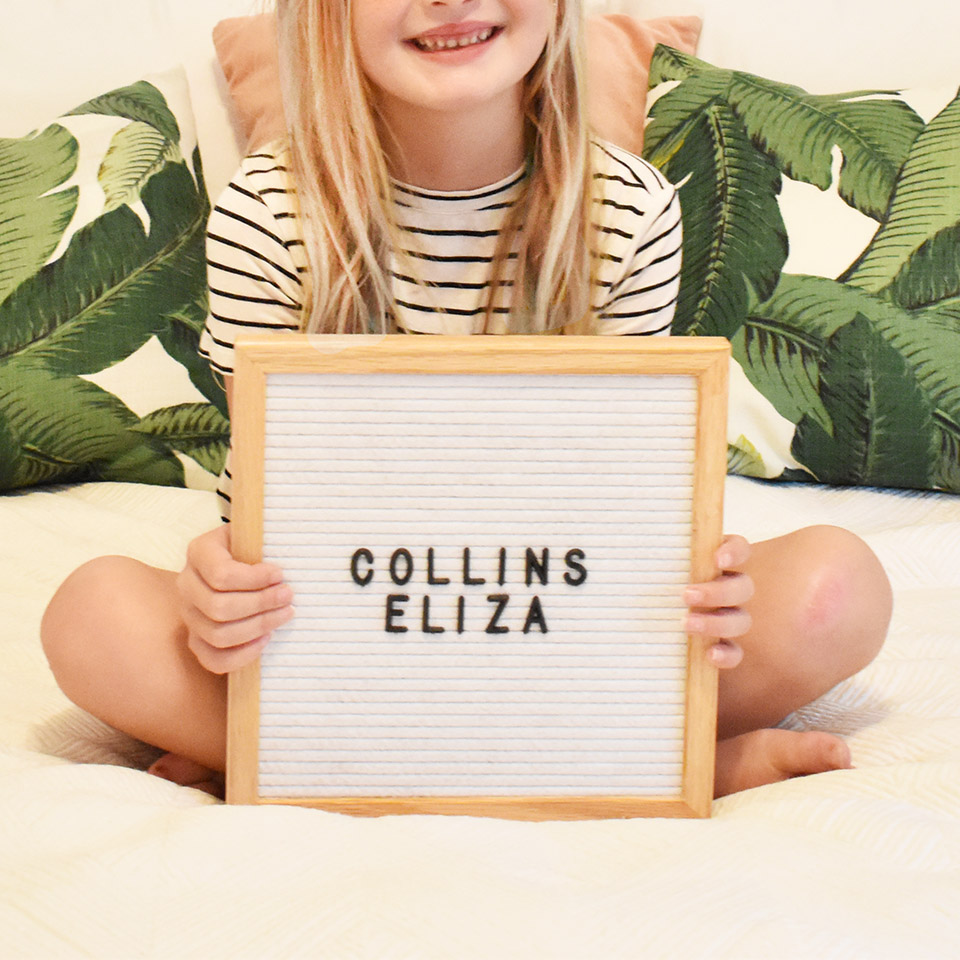 To be honest, the first time we shared it with Emery, she said she didn't like it. At all. Within a few hours though, she was already rubbing my belly and saying sweet things to baby Collins. She even calls her Collie or sometimes Coco, which is the sweetest thing to watch and witness. <3 Within a week of it being used around the house, I had already ordered my first baby item with her name scripted across it, so then it became officially official.
A funny tidbit… if you look up Collins on baby name websites, the only well-known girl with the name is Collins Tuoy Smith, whose family inspired the movie The Blind Side. She's also a blogger friend and is just the sweetest person, so when we were in the same elevator headed to the same showroom during NYFW in September, I couldn't resist telling her about our planned baby name. Collins for the win! Even though it's gaining popularity, I love that (for now at least!) it's a fairly uncommon name that we have fallen in love with and it won't be long until our growing baby is here in person to snuggle and cuddle. Once thing's for sure, we are totally in love and anxiously awaiting her arrival!