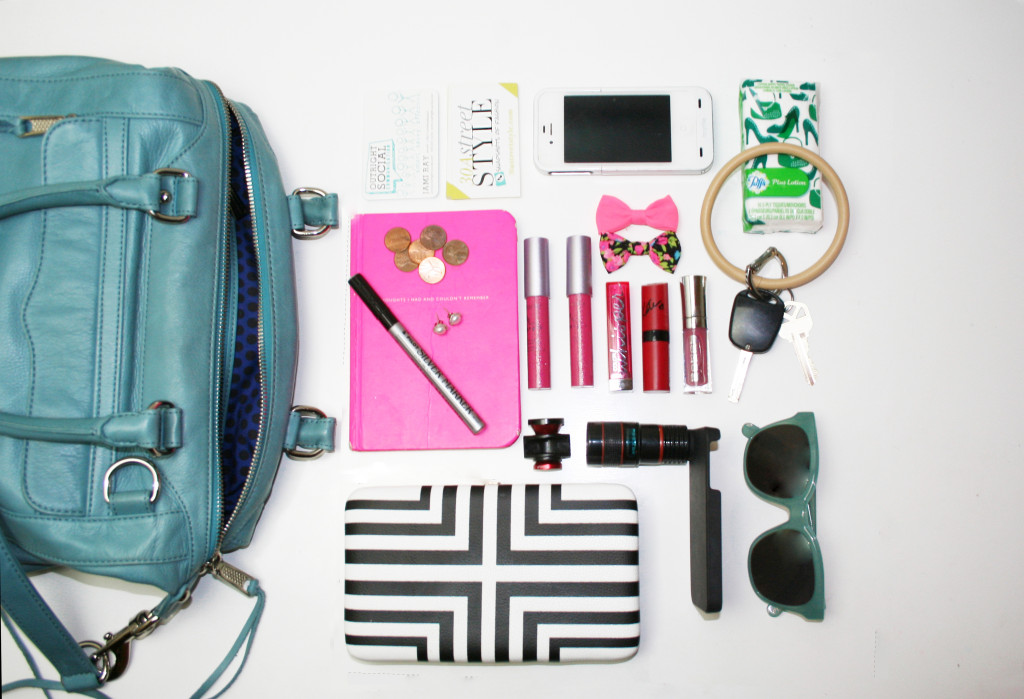 WHOSE BAG? Jami Ray
WHAT BAG? Rebecca Minkoff Mini M.A.B. Satchel
WHAT'S INSIDE? First, I have to note what a major steal this was hiding on a rack at TJ Maxx. I had to have it and love that it's large enough to stash my odds and ends with room to spare. My wallet also doubles as a clutch and is a great transition piece for day to night. 
I have a planner I always keep on my desk, but I love scratching random ideas and notes in these J. Crew notebooks. Work-related items include business cards, a backup charger and iPhone lenses to get those perfect snapshots around 30A. I have way too many pink lipsticks (including two that are identical) plus a big key ring that never gets lost in the bottom. For my two-year-old Emery, I always seem to have her hair bows in my bag, tissues on hand and change for making wishes at the fountains in Watercolor and Rosemary Beach. Also, I normally have a banana as a snack for me or Emery, but that's already been eaten today. 
Stay tuned! We'll be featuring a different 30A lady (and her bag) each issue!