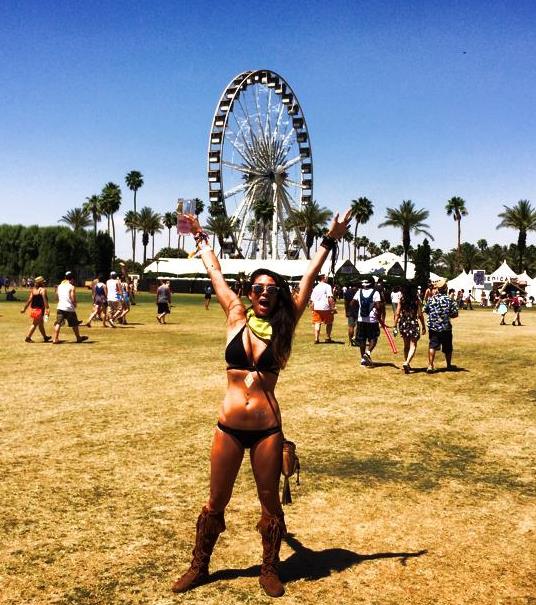 Our guest DJ Tiffany Clemons, 29, was born and raised on the Emerald Coast. She attended Auburn University, and shortly after graduation moved to the "Live Music Capital of the World," Austin, TX. While there, her already love and passion for music grew into a way of life. Now that she is back on the Emerald Coast, she is currently freelancing, bartending, and music festival attending. Tiffany has attended a number of festivals to include Bonnaroo, Coachella, and Hangout Music Festival. She loves music and arts festivals so much, that she wants to "live in a music festival forever!"
So, take it from her that these songs will get you through the 2014 summer on 30A!
"Jealous"   Chromeo 
Your friends should be jealous of you dancing to this funky song on 30A. Tell them to come join.
"Waves"   Agent 
Great upbeat song for catching some waves or just floating in the Gulf.
"Of the Night"   Bastille 
Of the Night, Bastille: This mash up of the 1993 hit "The Rhythm of the Night" and the 1992 hit "Rhythm is a Dancer" will put you in the perfect Throwback Thursday mood.
"Catching Fireflies"   The Revivalists
Hanging out on the Rosemary Lawn in the evening? You might spot these little creatures floating around the night sky.
"Beachin'"     Jake Owen 
Sunshine. Tan lines. No explanation needed! Perfect for a 30A Sunday Funday.
"Walking on a Dream"   Empire of the Sun 
Walking on 30A is pretty much like walking in a dream. Wouldn't you agree? Walk on!
"Young Folks"    Pete Bjorn and John 
Strolling through Seaside's Central Square? Don't forget to whistle along to this one.
"Gosando"   Flow Tribe 
The Summer Concert Series wouldn't be the same without the "Sound of Gosando!" which is a translation from the Spanish word gozando meaning enjoy. Do just that.
"Be My Girl"   John and Jacob 
Ever find a summer love on 30A? This is your song.
"Little Martha"   The Allman Brothers 
This is the perfect anytime, put you in a good mood tune. Shoutout to Gregg Allman for coming out to play at Gulf Place this summer.
"Fancy"    Iggy Azalea
Ladies night at Great Southern! Get fancy with yourselves girls!
"Shark Attack"   Grouplove 
No sharks here, just a super fun upbeat song. Listen to it on your way to the beach.
"The Walker"   Fitz and the Tantrums
30A is known for it's unique and artistic feel, like we're marching to the beat of our own drum.
"Two to Tango"   Boukou Groove
Ready to get funky? Boukou Groove frequents the 30A area and this is one you'll want to groove to.
"Summer"   Calvin Harris 
A must for your summer playlist. Can you say 30A dance party?
Click here to listen to Tiffany's favorite summer songs on Spotify.