Ahh, 30A donuts! When it comes to enjoying morning sweet treats on 30A, the donut takes the cake. Much like the local laid-back lifestyle, something simple and old-fashioned is the easiest way to score a gold star with friends or family. Whether you're heading to Sandestin, Seaside, Alys Beach, Rosemary Beach or any of our other beach towns, these treats requires no fuss and offer delicious bites all the way around. I'm sharing a few of my favorite 30A donut spots for your next donut run in South Walton. For an extra calorie burner (which never hurts after a sweet indulgence), opt for a bike ride to the nearest shop and be sure to bring a camera to capture all the yummy goodness.
Plus, in the spirit of all things fun, don't forget to pack one of these for the beach:

Charlie's Donut Truck
Location: Alys Beach (the original truck), with an outpost in Seacrest and availability at Dippin' Dots in Seagrove
The Scoop: Charlie's Donuts practically has a cult following with eager eaters lining up in front of the truck when it opens at 6:30 am. The early bird gets the best selection as donuts have been known to sell out within an hour on busy weekends. For the most part, you can still find handmade classics throughout the morning – made fresh that day – including the original glazed, sour cream cake (so good!) and delightful rainbow sprinkle donuts. In addition to the sweets, Alys Beach has a splash pad on the adjacent green where kids happily jump and splash in the water after downing breakfast. To make the most of it, let the kids wear their swimsuits and sip a cup of coffee while you supervise.
Instagram Moment: Snap a pic of Charlie's Donut Truck in all its glory, capture the kids playing in ththe water or empty your purse (or bike basket) for a cute flat lay.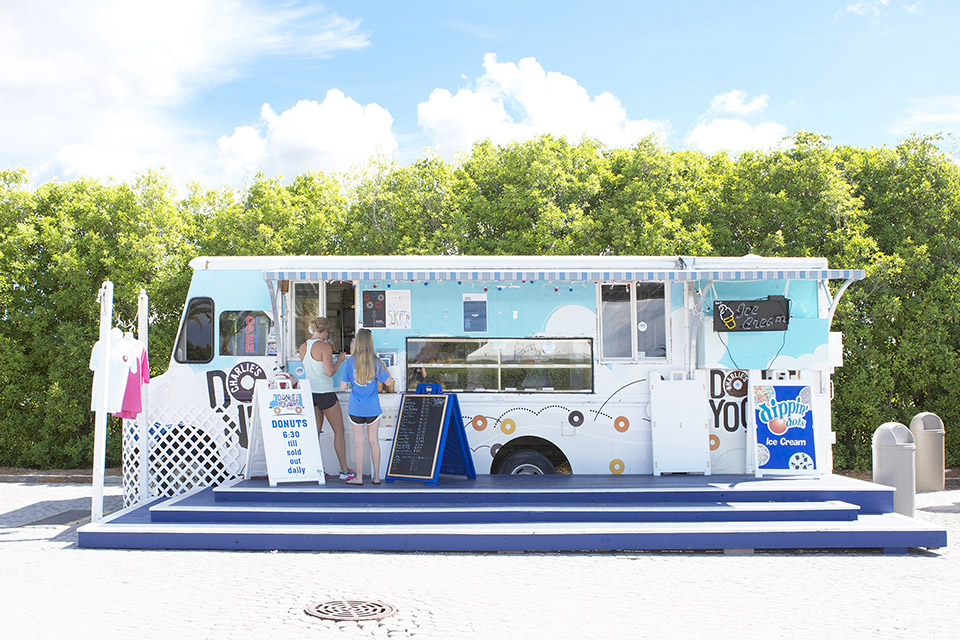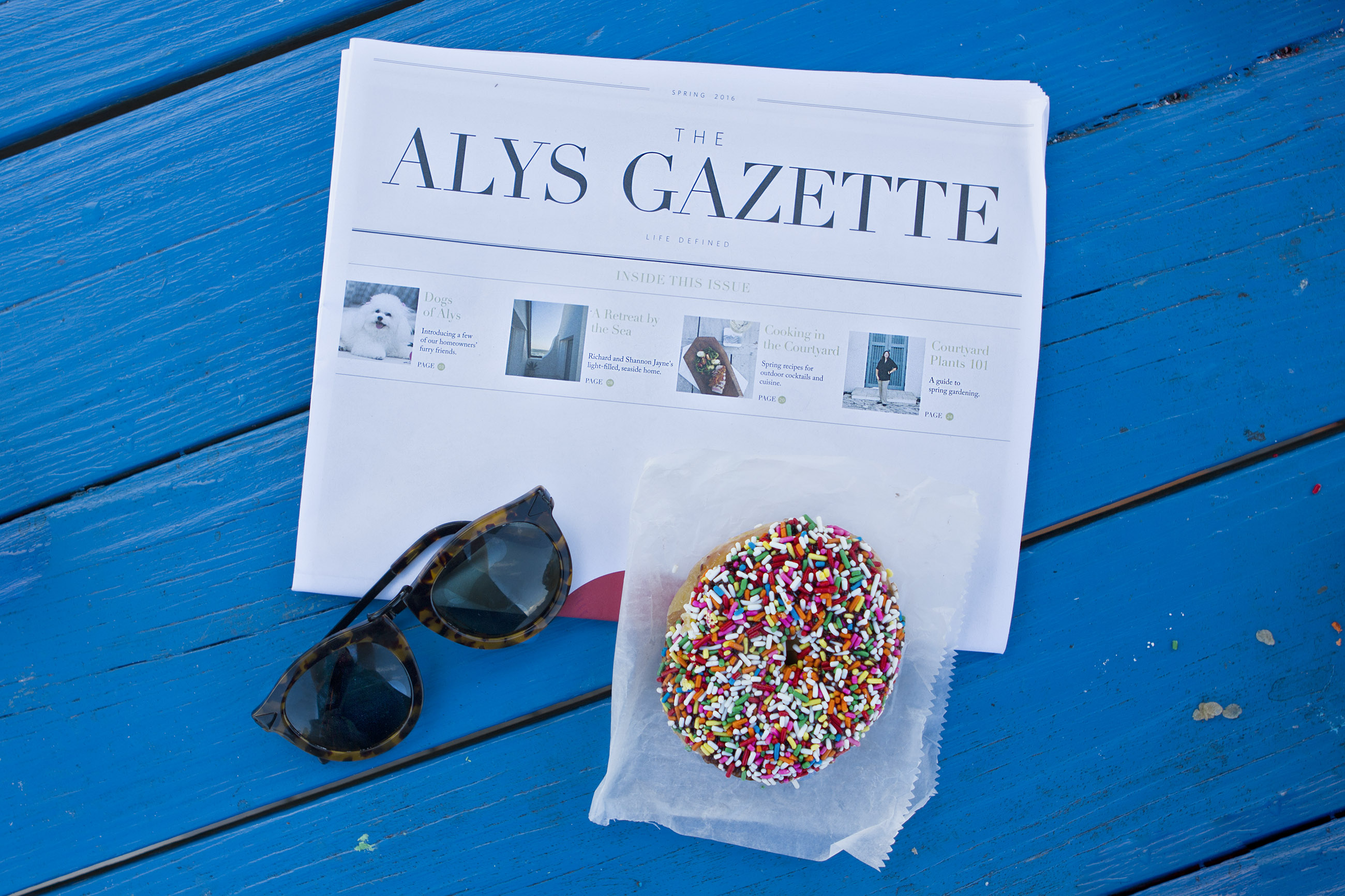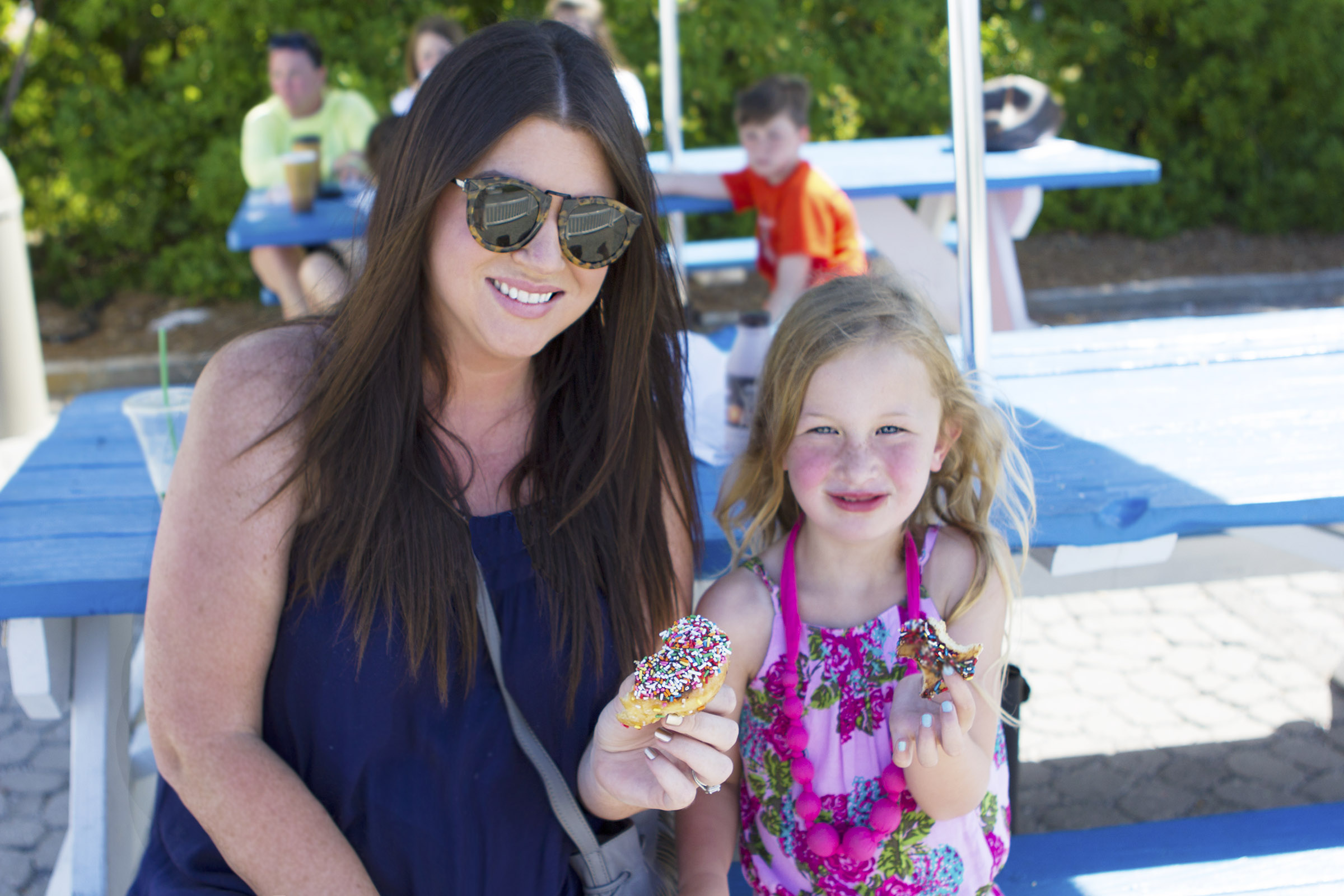 Donut Hole
Location: Santa Rosa Beach (just east of Sandestin),  Inlet Beach and Destin
The Scoop: This is one of those touristy places that's equally enjoyed by the locals and has long been a favorite for more than donuts – don't miss the full diner-style breakfast or a key lime pie to go. The line of patrons has been known to wind out the door, but you can pop in just for donuts or grab a stool at the counter for a faster alternative. Beloved flavors include red velvet, blueberry cake, angel cream, apple crumb, key lime-filled and coconut along with a variety of other options that taste just as yummy as they look. In the fall, be sure to try a pumpkin donut or maple glazed. Cozy adirondack chairs help ease any wait time and at the newest location in Inlet Beach, colorful games of corn hole (stamped with a sprinkle donut, of course) sit ready for play on the lawn.
Instagram Moment: Try snapping a pic of your donut goodies next to the outdoor games or take a snapshot of breakfast along side the famous Donut Hole coffee mugs. Bonus points if you can track down the adorable striped delivery truck for a photo op.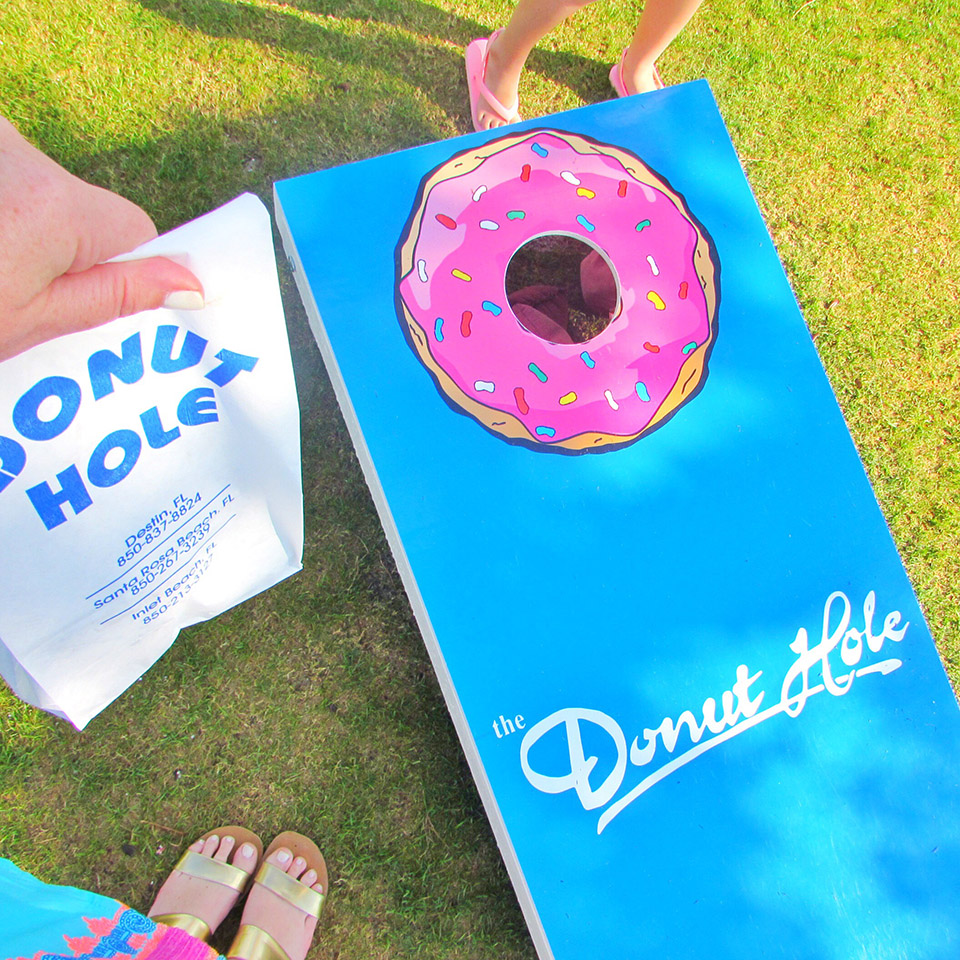 Donut Hut
Location: Seagrove (in front of One Seagrove Place)
The Scoop: The newest addition of the local donut offerings, the Donut Hut has quickly become a popular morning stop for those in biking and walking distance. Patrons line up inside along the case holding extensive options with classic choices of jelly-filled, creme-filled and blueberry cake plus a plethora of unique combinations. If you love glazed, spring for one with any of their varied toppings from M&Ms to maple bacon (easily a standout and possible the richest donut you can choose). The banana cream pie is also popular and my personal fave is the strawberry iced.
Instagram Moment: Get a fun shot of the donut case inside or a closeup of your favorite flavor against the vibrant turquoise wall outside.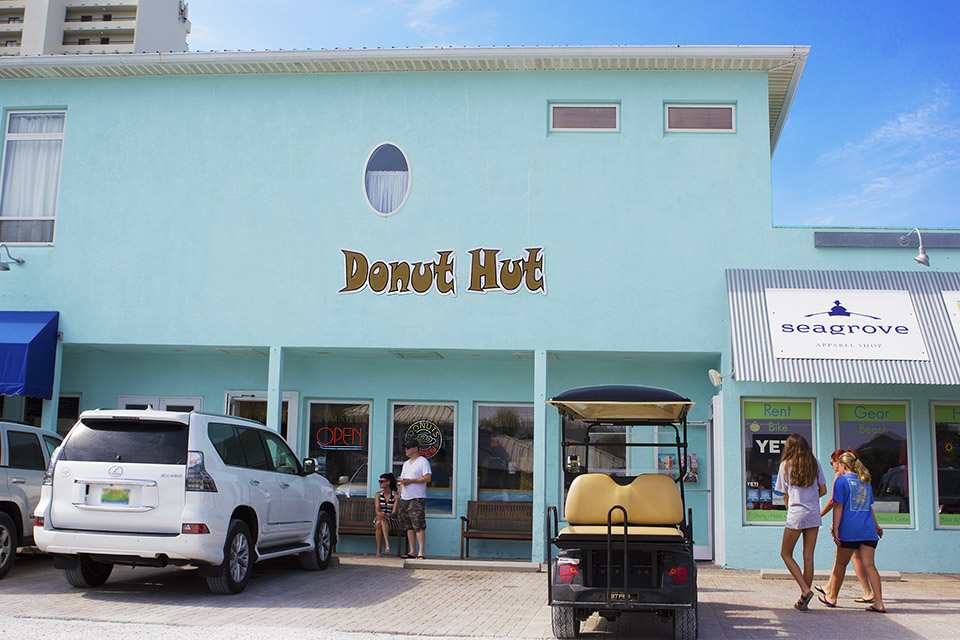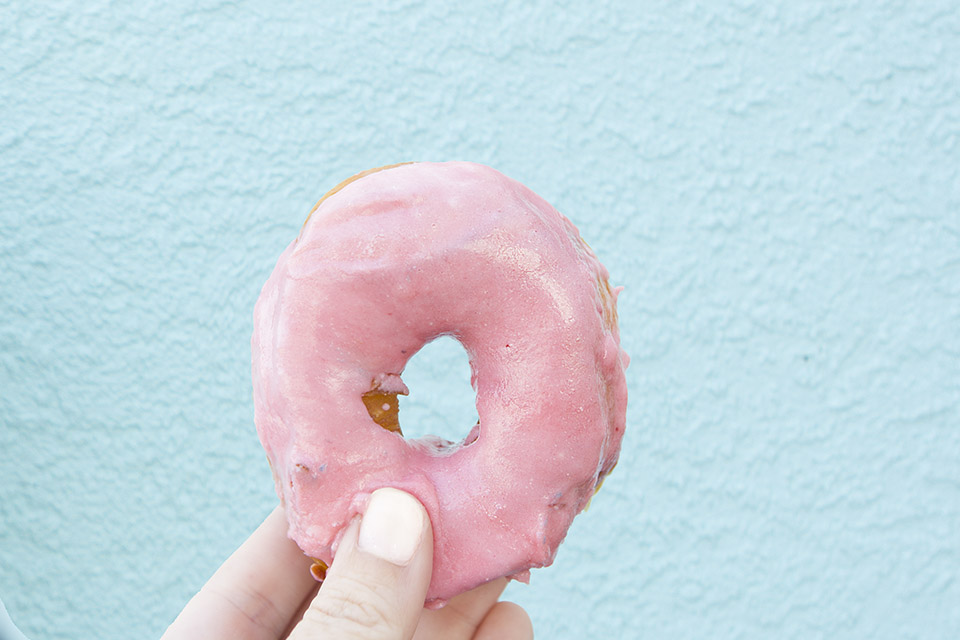 Don't forget your adorable donut floats!