This post is sponsored by Dove. All thoughts and opinions expressed are my own. Thank you for supporting the sponsored content that make this blog possible!
Wow! What an incredible whirlwind Create + Cultivate Atlanta was! With a star-studded lineup of female entrepreneurs and mavens of the digital space plus 500 attendees, it was a full day of networking, note-taking and non-stop inspiration. Create & Cultivate took place at Mason Fine Art with keynote speakers Meghan Markle (of Suits, which I just started binge-watching), Sarah Michelle Gellar & Galit Laibow of Foodstirs, and Nicole Richie! Each attendee follows one of two tracks that includes, in addition to the keynote sessions, breakfast, 3 panel discussions, lunch, 2 mentor sessions and interactions with over 30 brands on-site. I'm going to take you through my day and share all the nuggets of wisdom I picked up along the way.
First thing's first: prepping for a long day. When I know I'm going to be on-the-go for a full 14-hours, I make sure to have essentials that make my routine even easier so I can focus on the fun. Thanks to my friends at Dove who sent over the new Dove Dry Spray Antiperspirant for me to test, I incorporated this product into my morning routine, which took me approximately 5 seconds to apply. If you haven't had a chance to try it yet, my favorite scents are the Beauty Finish (sweet and floral) or the Cool Essentials (cucumber fresh). Just shake, spray and go. It's that easy. The product goes on instantly dry, provides 48-hour odor and wetness protection and cares for skin with Dove ¼ moisturizers. I can confidently tell you this worked all day long and I loved it.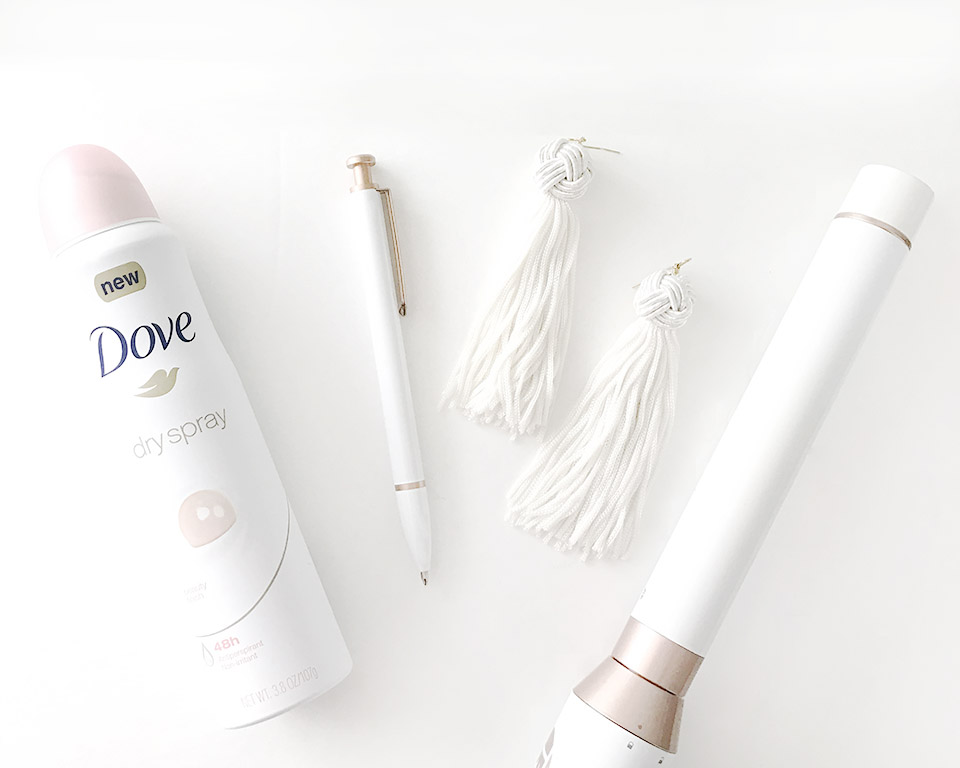 Once I was prepped and ready, I couldn't wait to get to Create + Cultivate. The team does an amazing job of styling every corner of the space. It really is the cutest conference I've ever attended. They know bloggers will be Snapchatting and taking photos non-stop , which is exactly what I did. Scroll down to see my photo diary along with my favorite quotable quotes from the conference.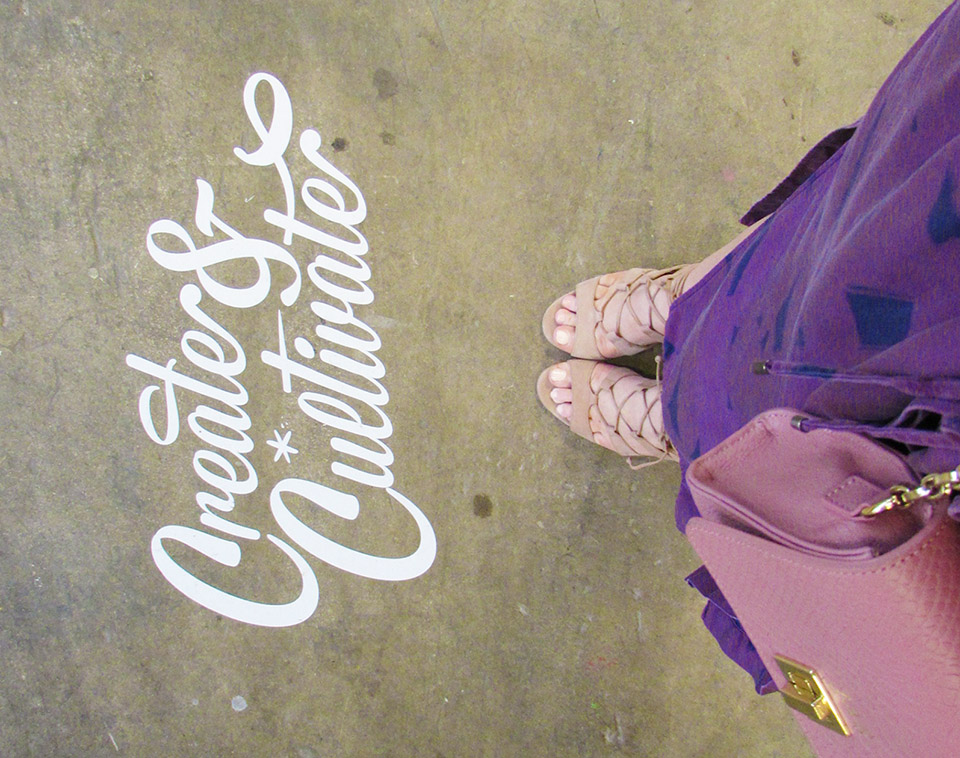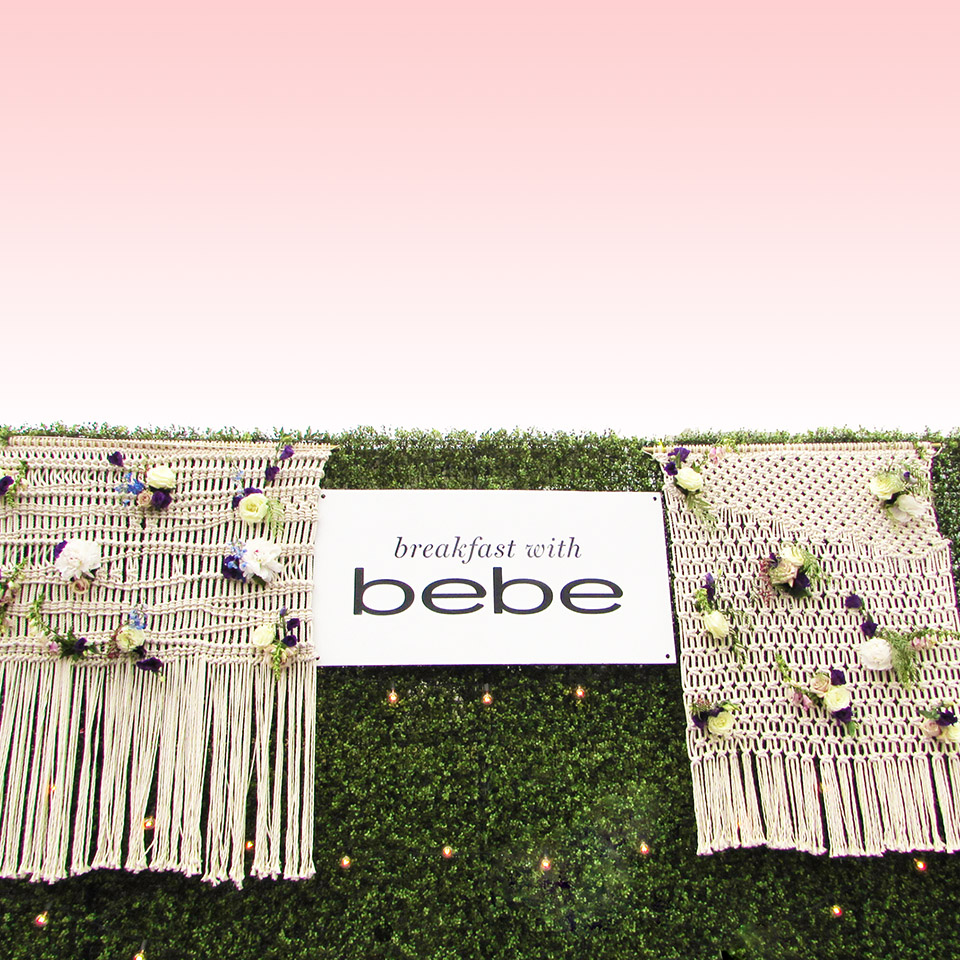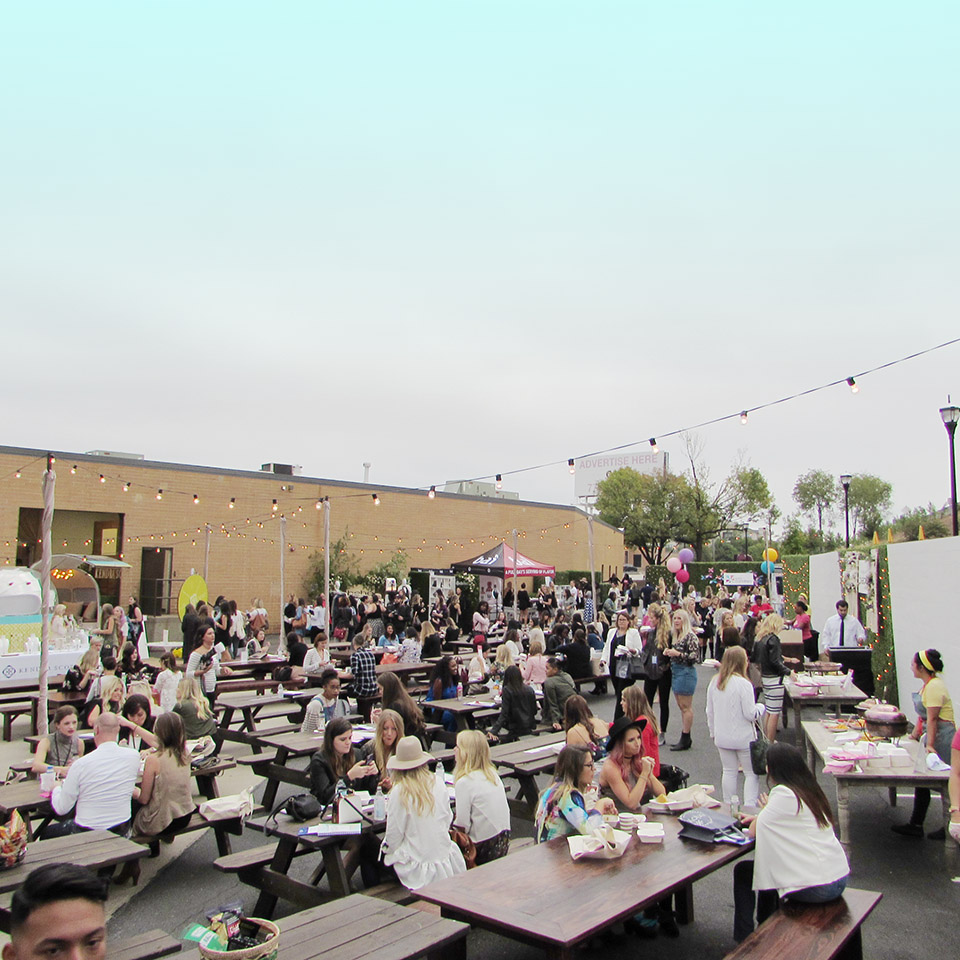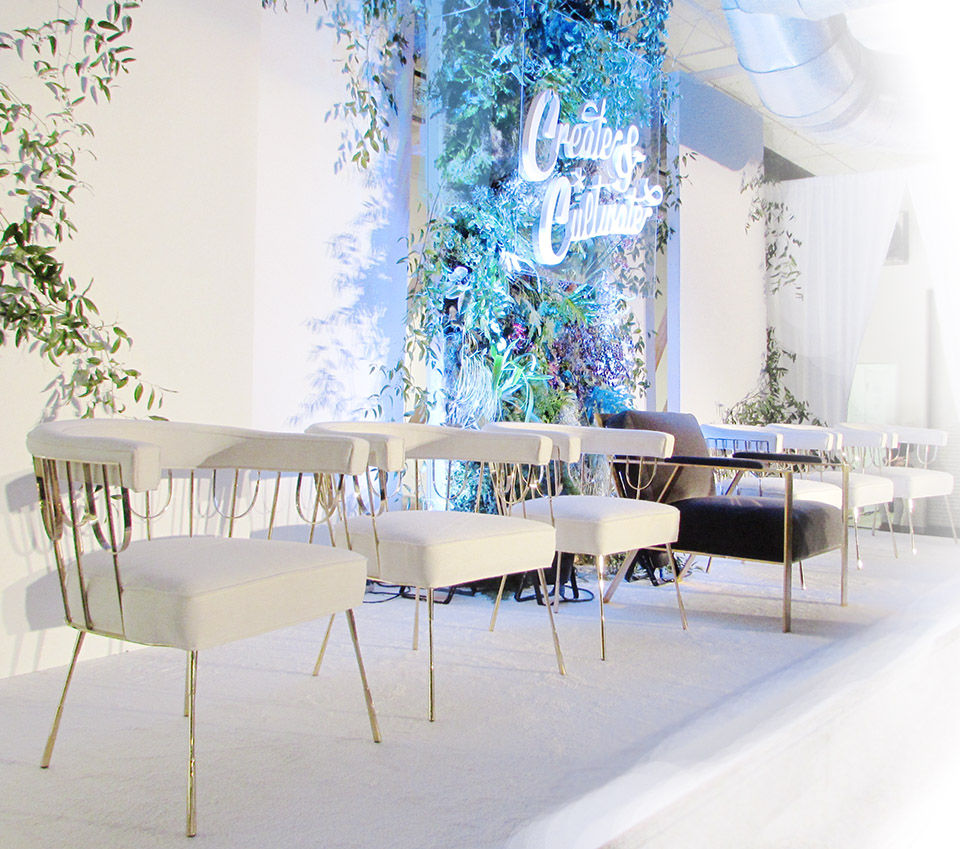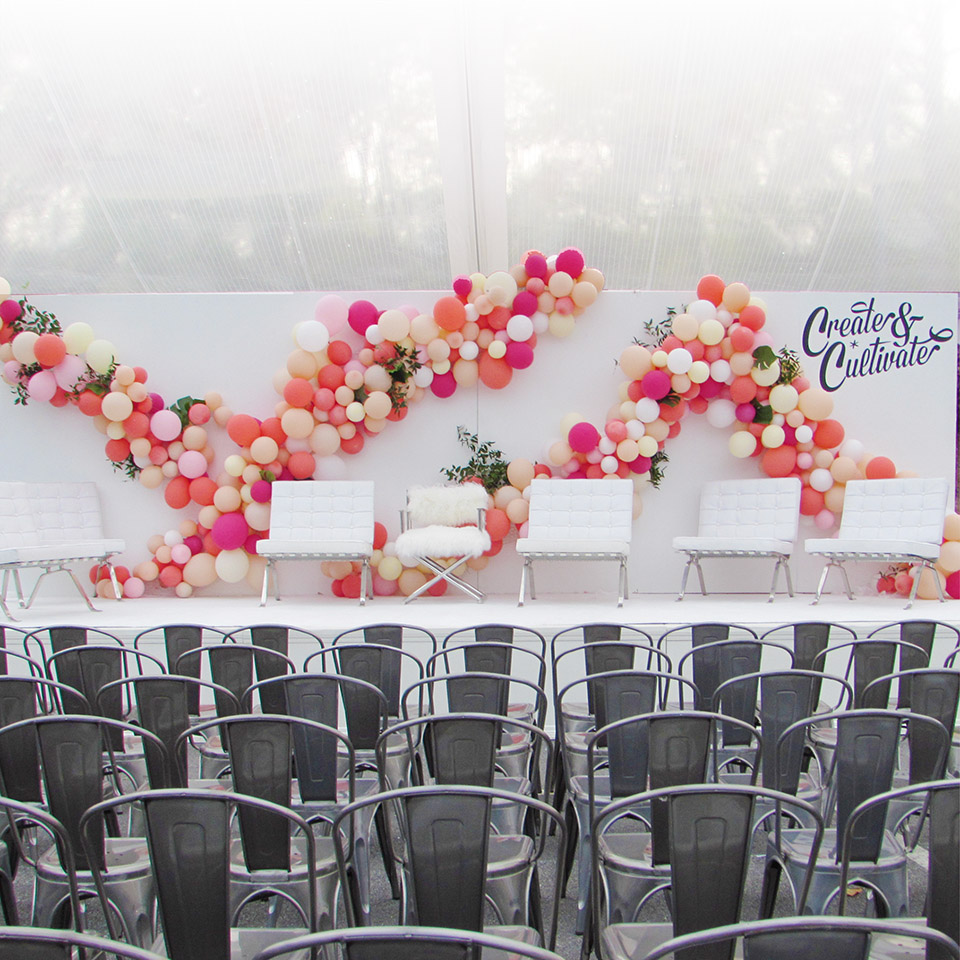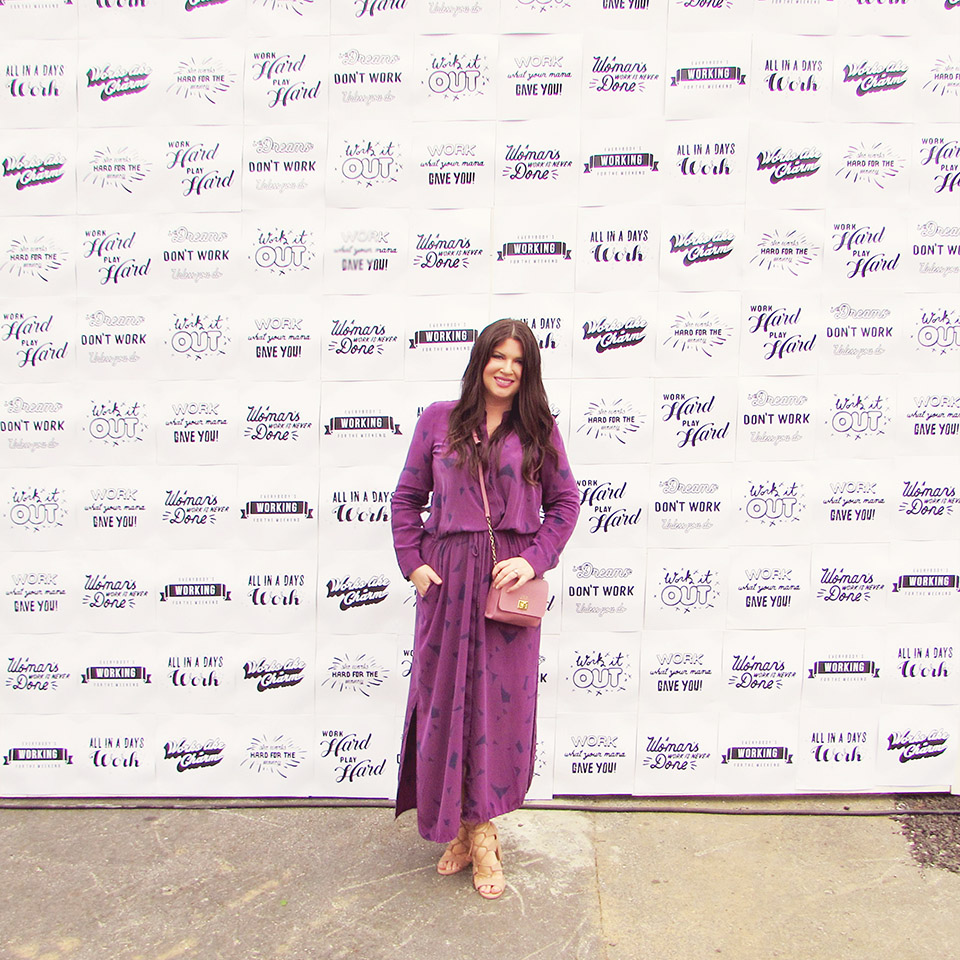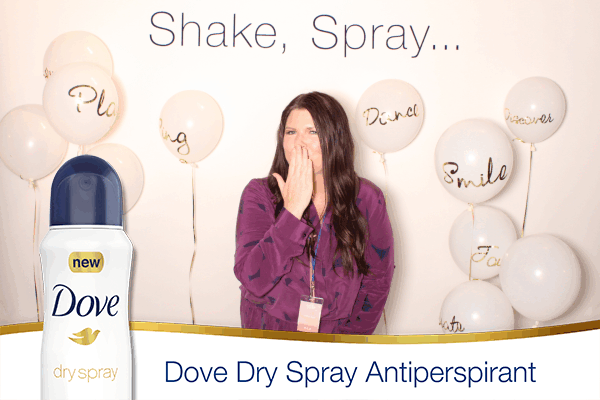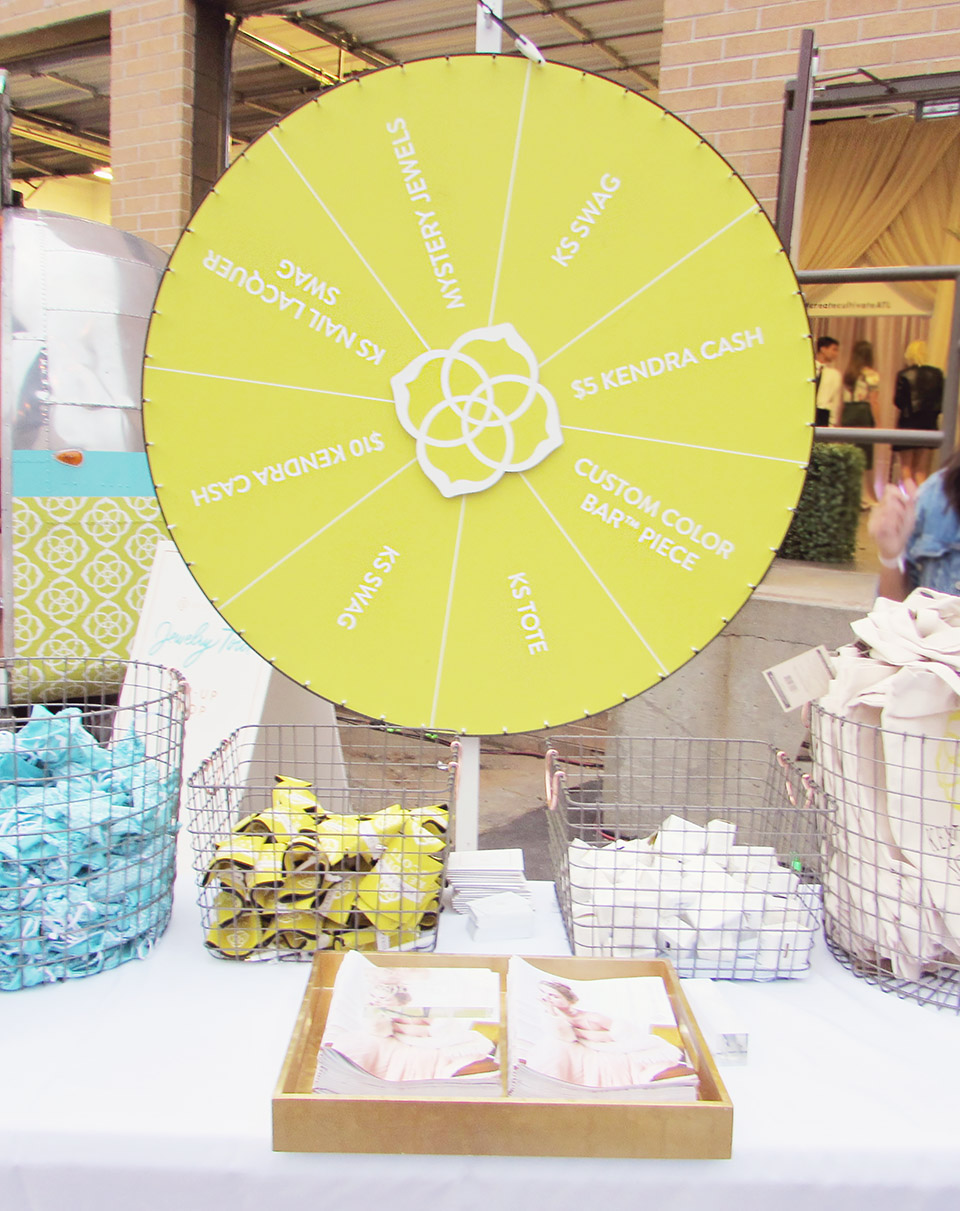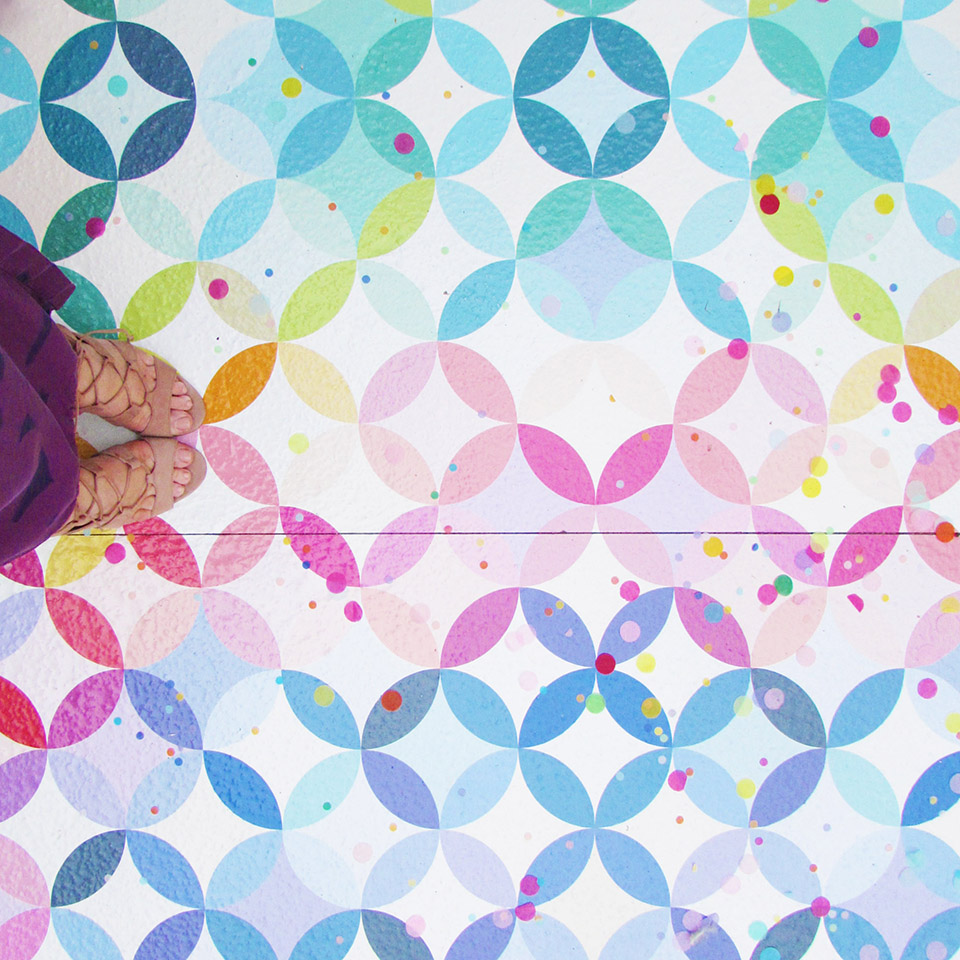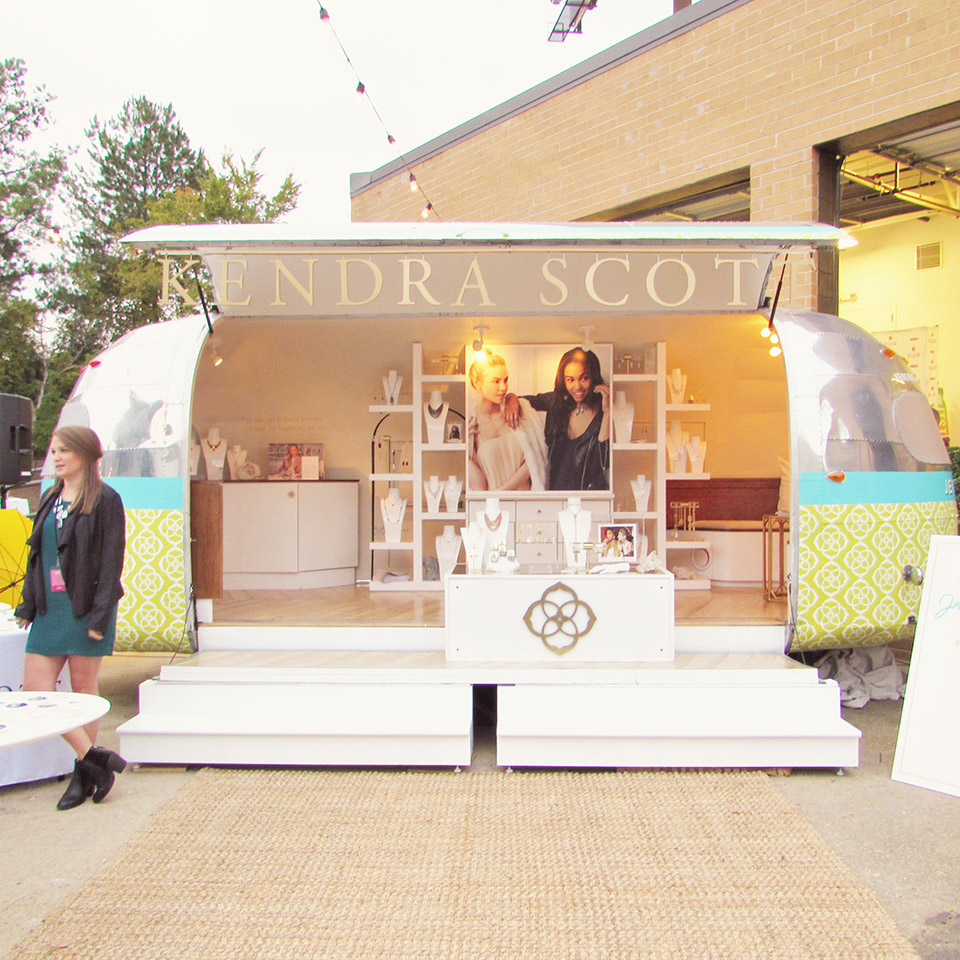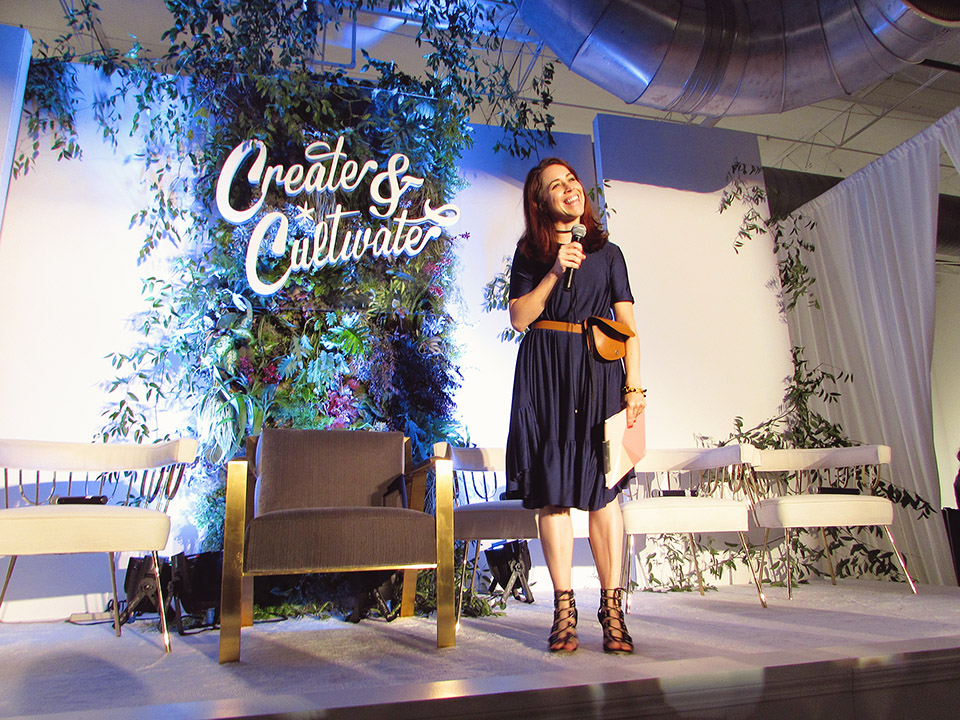 Create + Cultivate Founder Jaclyn Johnson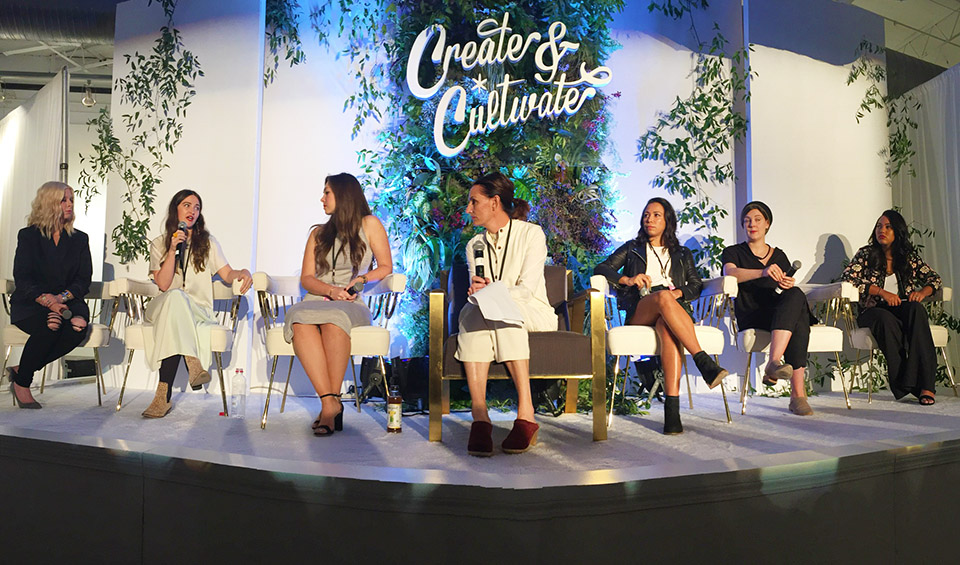 Mandy Kellog Rye of Waiting on Martha, Marta Danylyk of Crown Royal, Brittany Brown of Zoe's Kitchen, Moderator Libbie Summers, Adrianna Adarme of A Cozy Kitchen, Beth Kirby of Local Milk and Ayesha Curry off Little Lights of Mine (also Steph Curry's wife)
"Honor where you are. But work harder." – Adrianna Adarme
Regarding time management and productivity:
"Put down the email and the social media." – Mandy Kellogg Rye
"The moment I gave myself a ceiling is the moment everything fell apart. The moment I removed the ceiling, things started happening." – Ayesha Curry
"This is my digital house, I can kick you out. I have a zero tolerance policy on negative comments." – Beth Kirby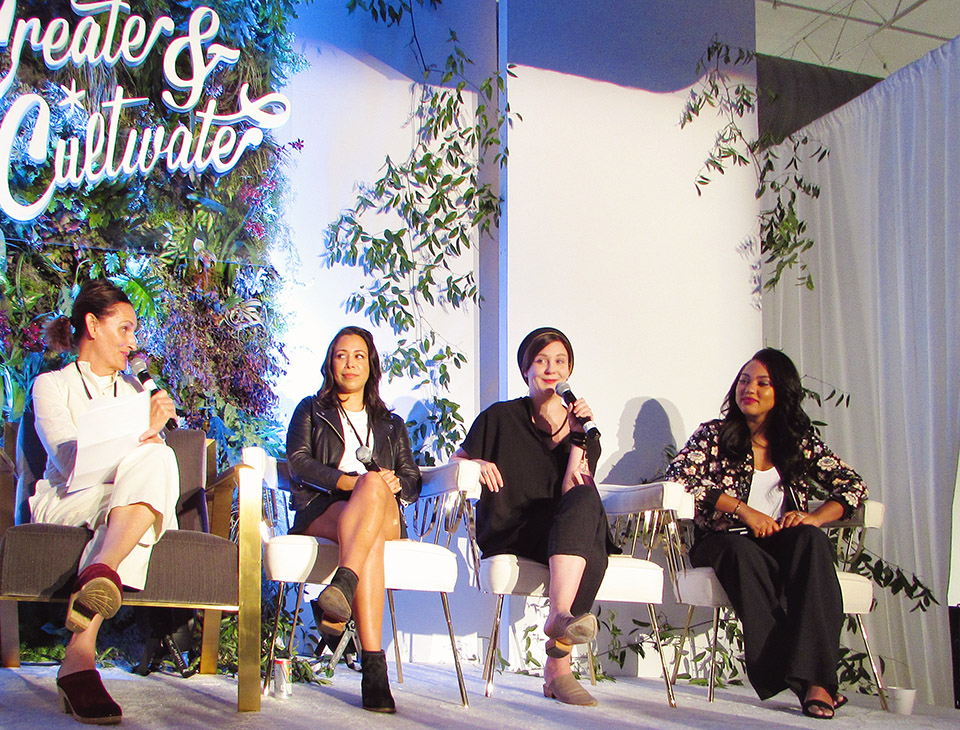 "Don't think about how many fish are in the sea. There's always room at the top. No one starts there." – Beth Kirby
"I like to under promise and over deliver." – Mandy Kellogg Rye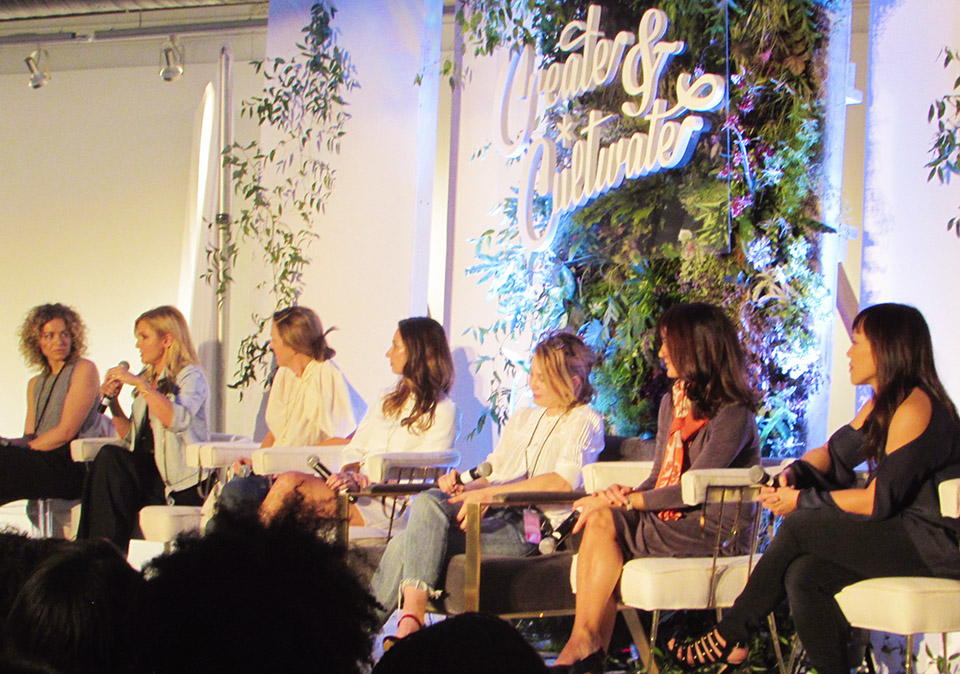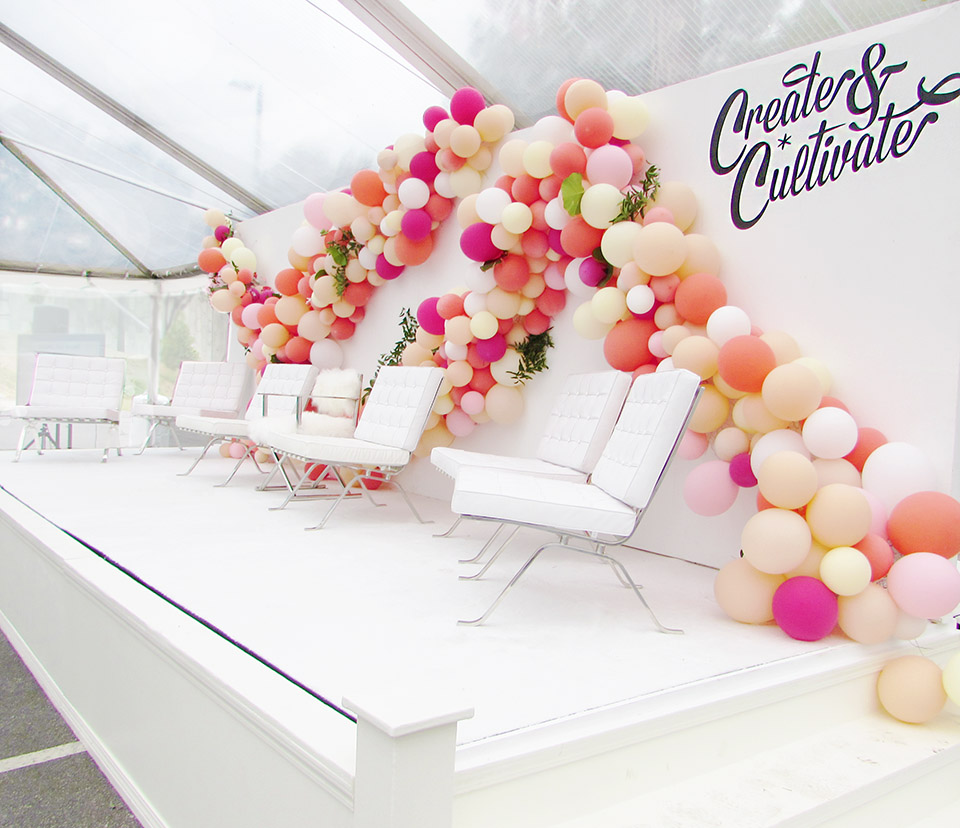 "Surround yourself with those who uplift and encourage you." – Anna Liesemeyer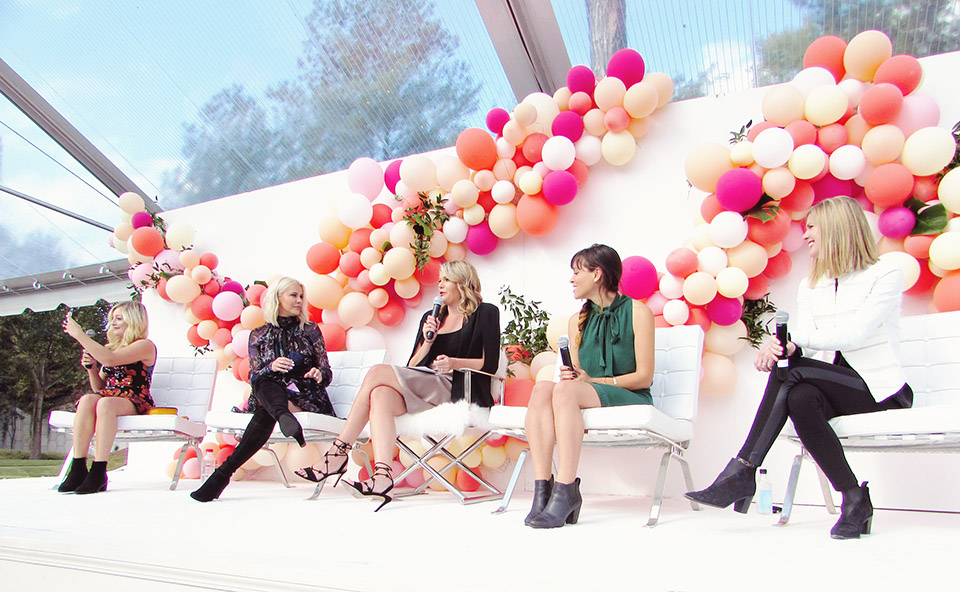 Rachel Martino of Rach Martino, Courtney Kerr of Kerrently, Reesa Lake of DBA, Anna Liesemeyer of In Honor of Design, Katie Marston of Kendra Scott
"Hire a professional photographer. That first hundred dollars was really hard to give up, but it changed everything for me." – Rach Martino "
"Whether it's a friend or significant other, it helps to have an outside perspective to give you a set of wings." – Anna Liesemeyer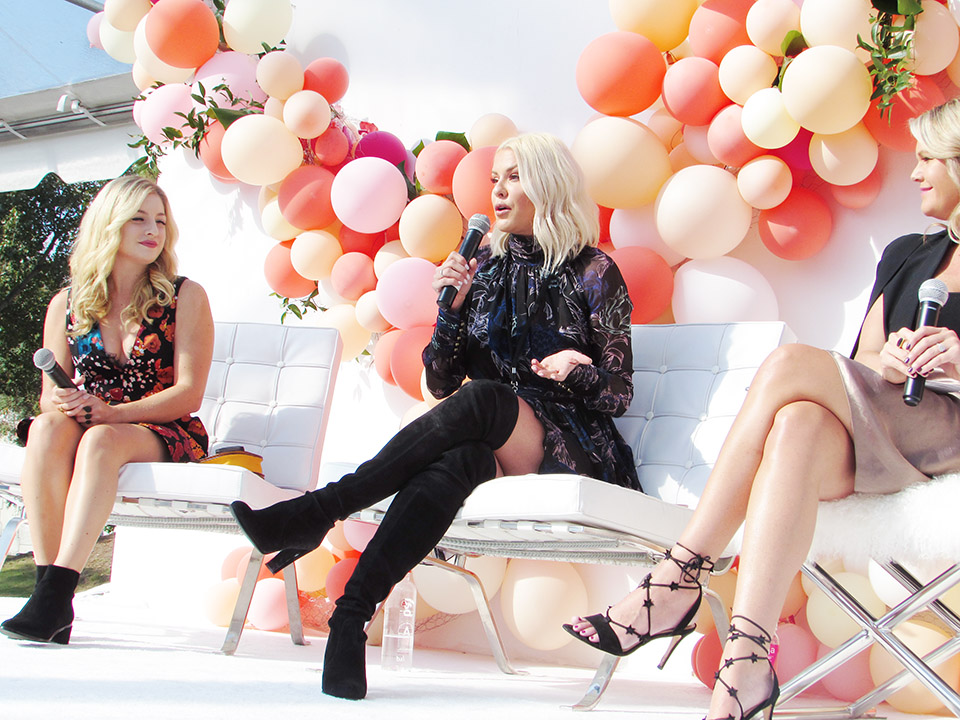 On finding a team that works:
"If you can find someone smarter to do it 80% a well as you, hire them!" – Courtney Kerr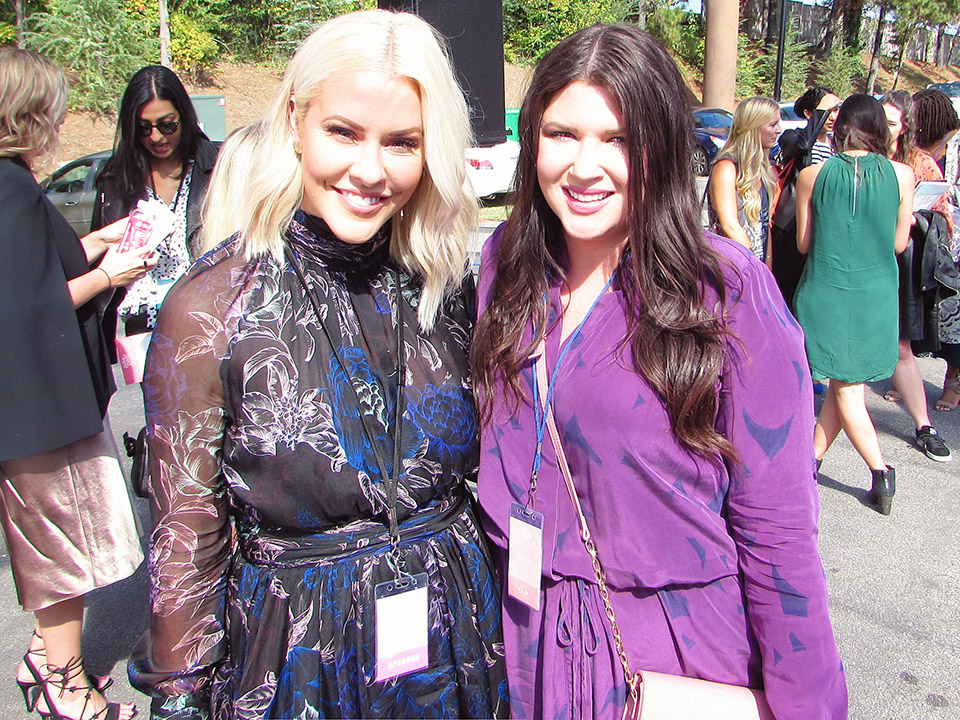 On Snapchat vs Instagram Stories:
"Treat your social media channels as programming. They each serve a different purpose." – Courtney Kerr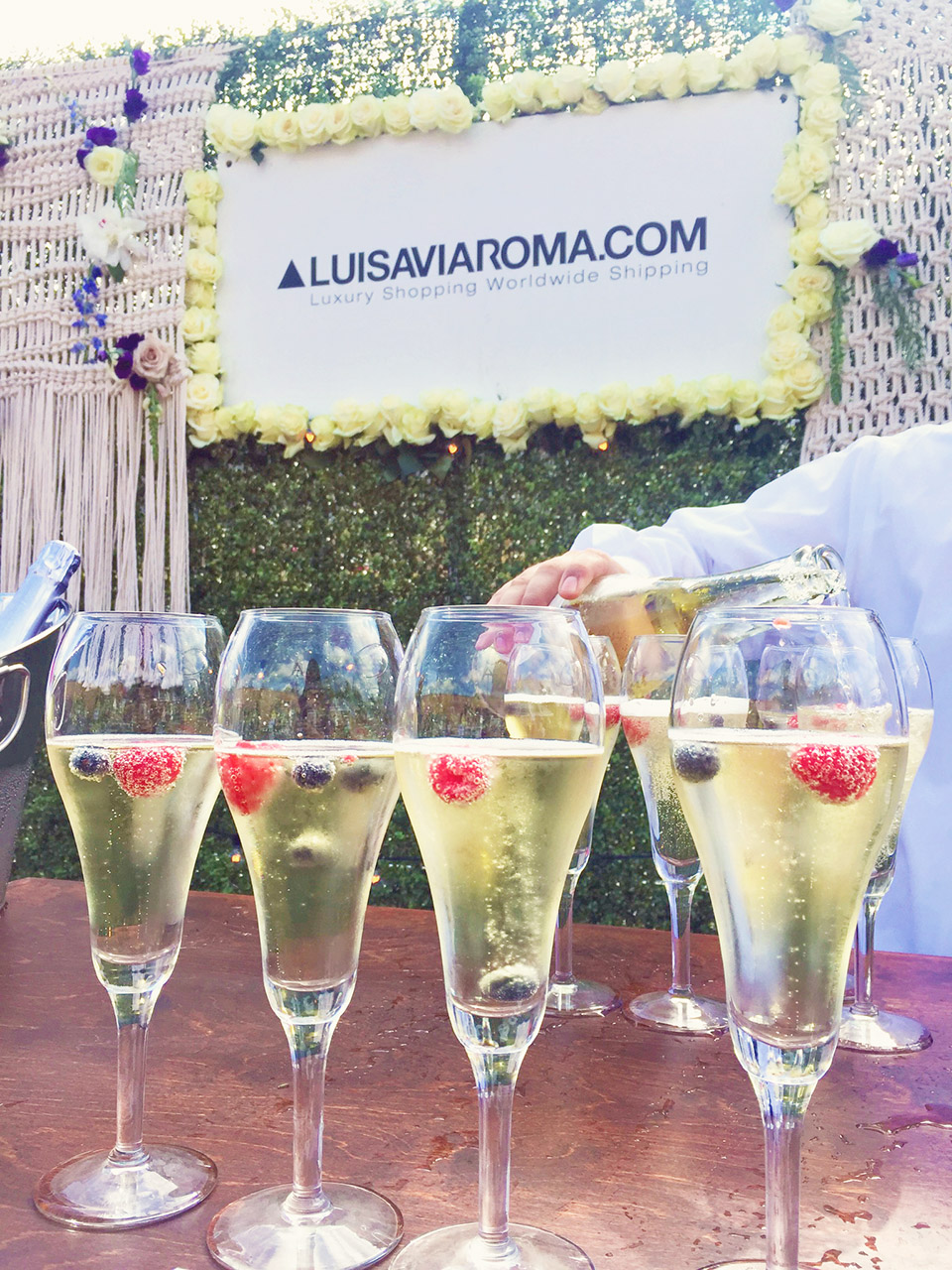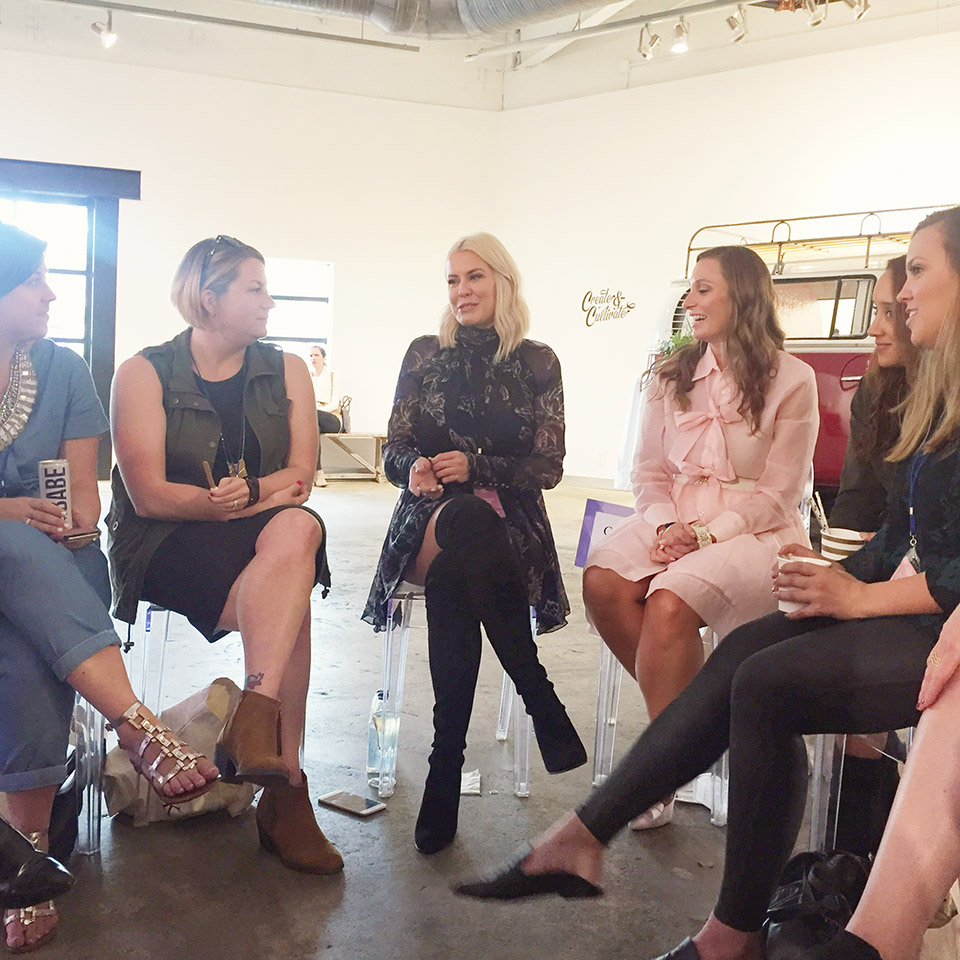 "Don't agenda push. People can see when you're selling." – Courtney Kerr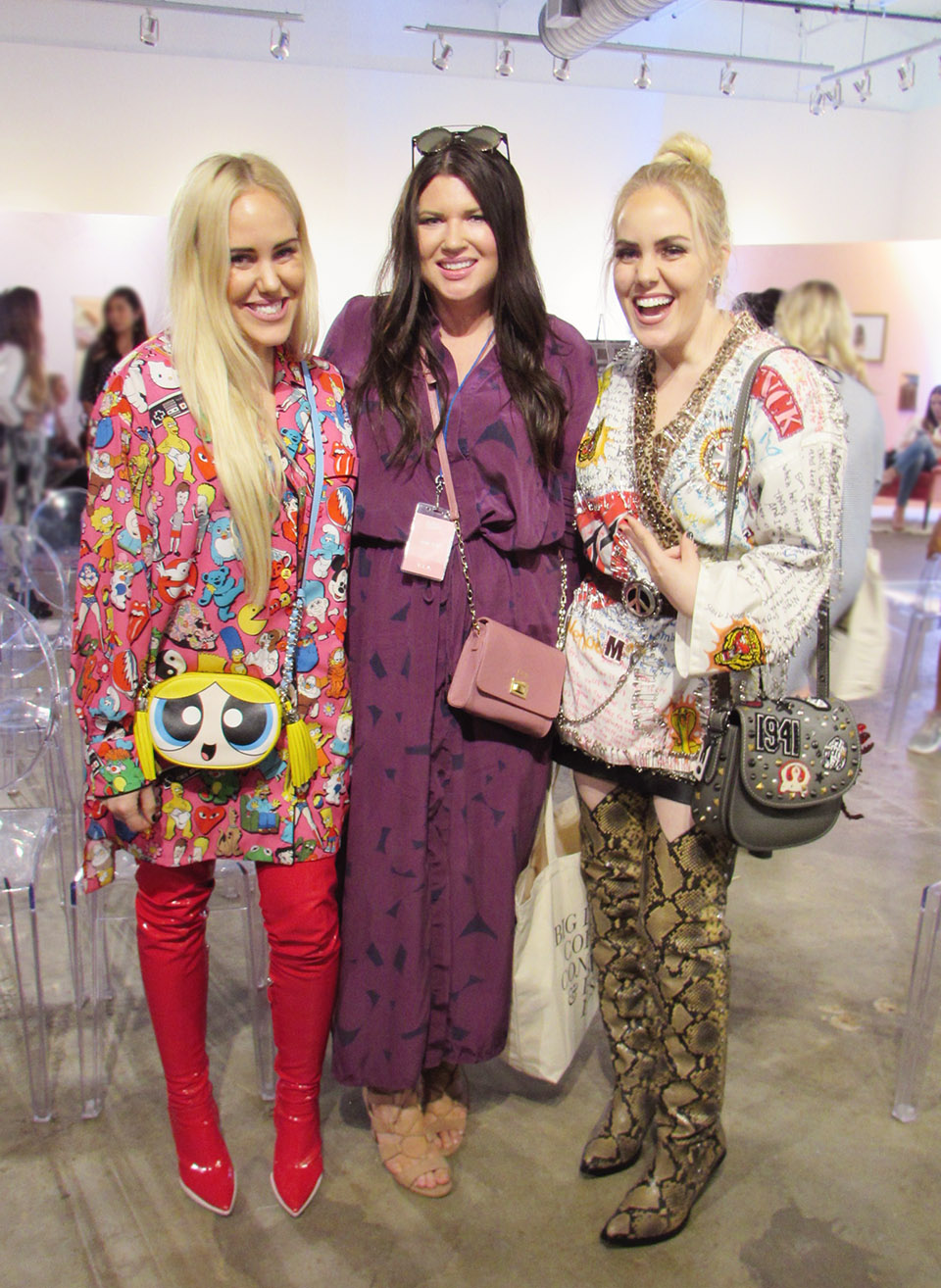 with The Beckerman Twins, Cailli and Sam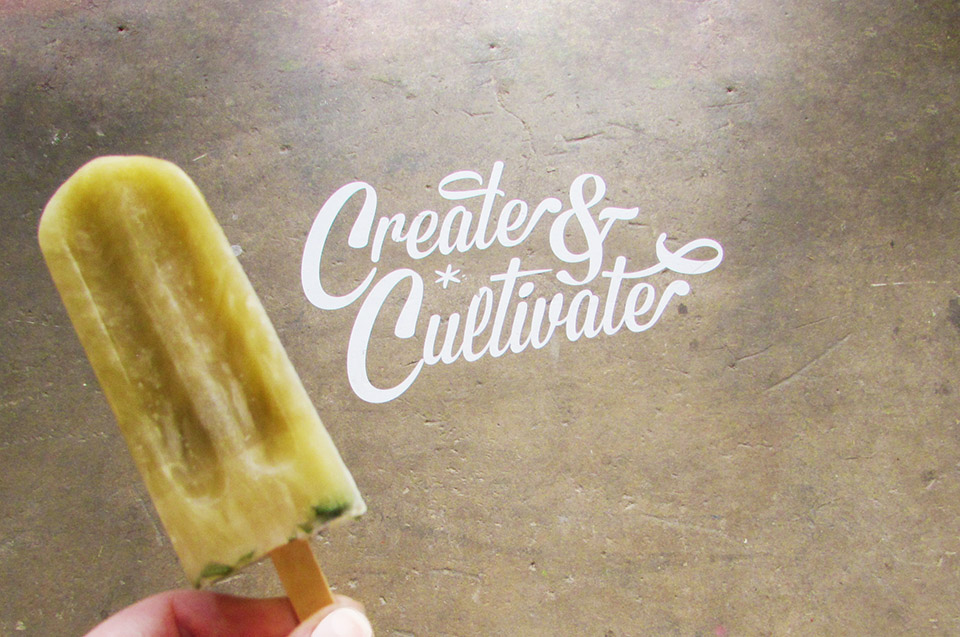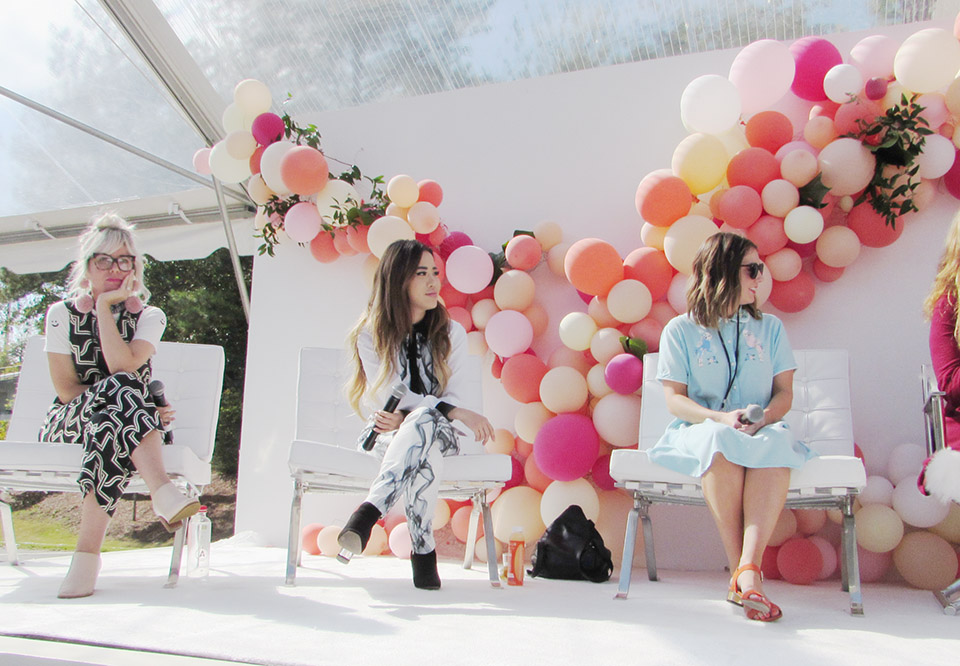 Jen Gotch of ban.do, Eugenie Grey of Feral Creature, Ashley Rose of Sugar & Cloth
"With ideas, be fearless about how you put them out there." – Eugenie Grey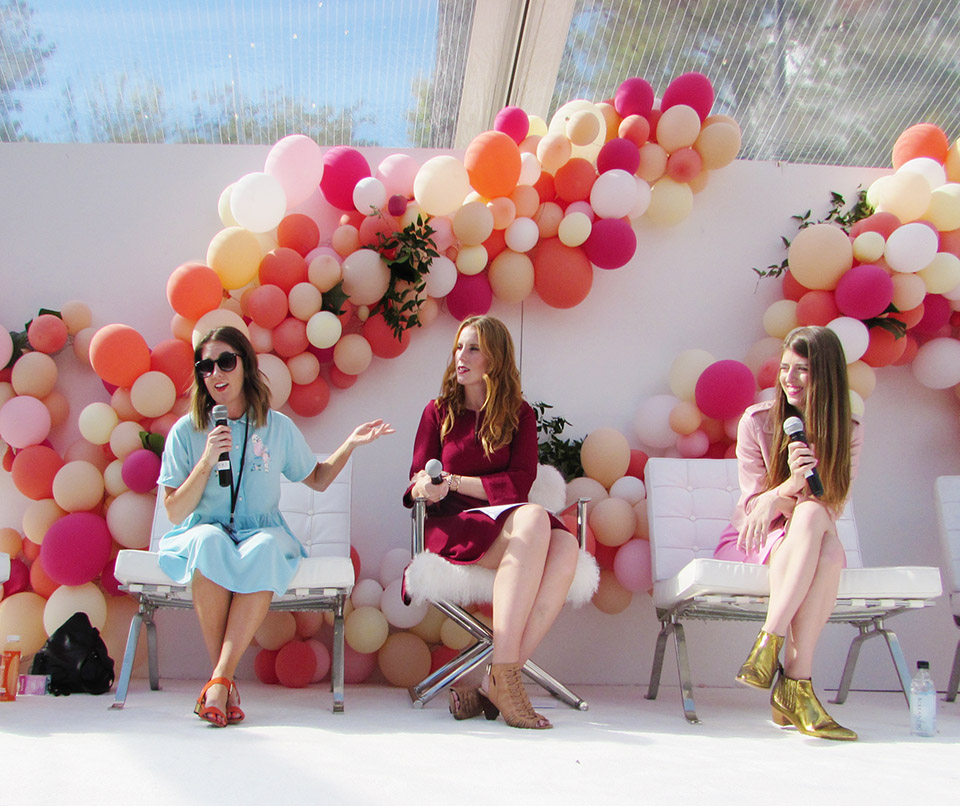 Ashley Rose of Sugar & Cloth, Moderator Maxie McCoy, Kelly Mindell of Studio DIY
"Saying no makes you look even more business savvy." – Ashley Rose
"You might not be able to capitalize on all your social channels, but it's a matter of being consistent in your own content." – Jen Gotch, ban.do
Sam Beckerman of The Beckerman Twins talking about working with Chanel
"For us, it goes beyond clothes. It's an attitude. It's a vibe. We're having lots of fun on our journey." – Sam Beckerman
"Make sure you have other hobbies. Make time for downtime." – Cailli Beckerman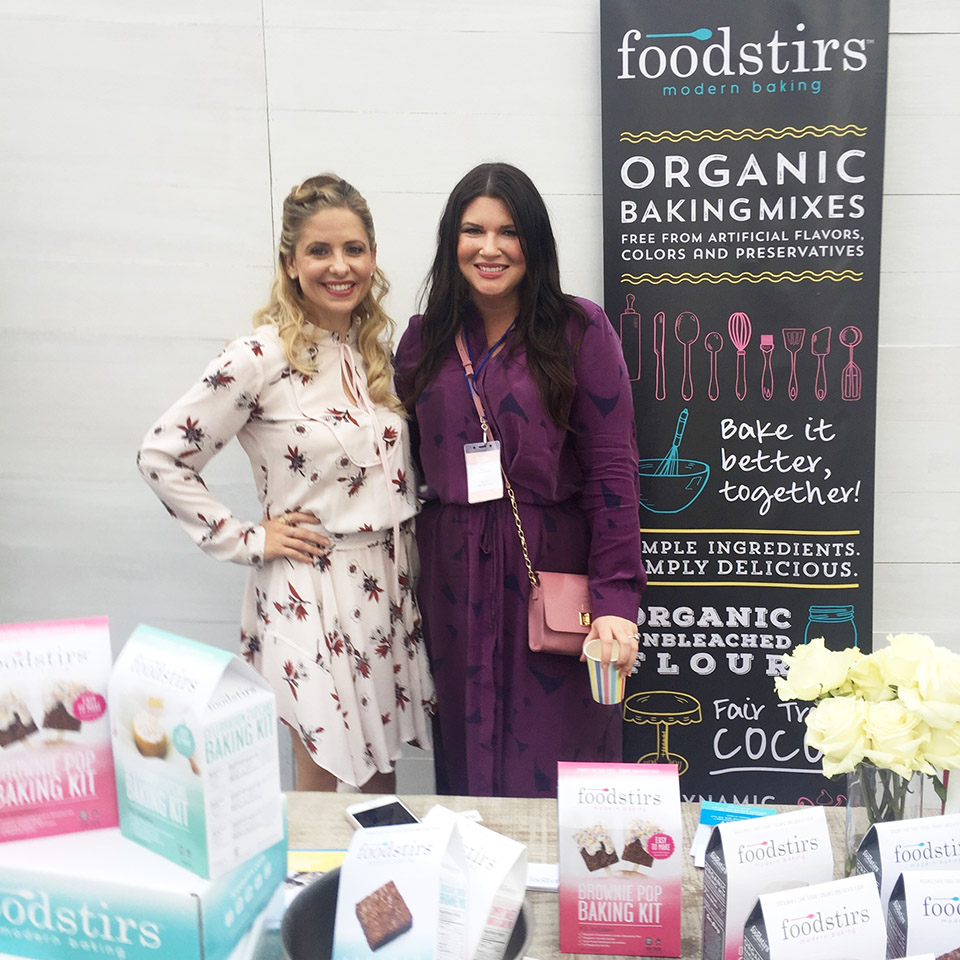 Sarah Michelle Gellar of Foodstirs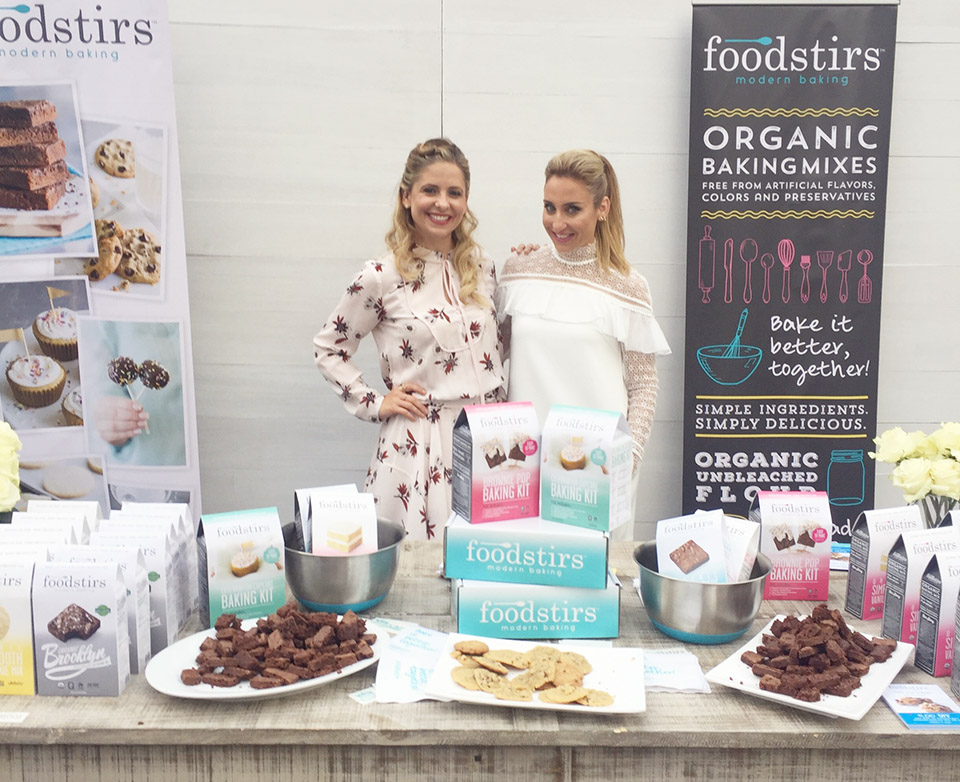 Sarah Michelle Gellar and Galit Laibow of Foodstirs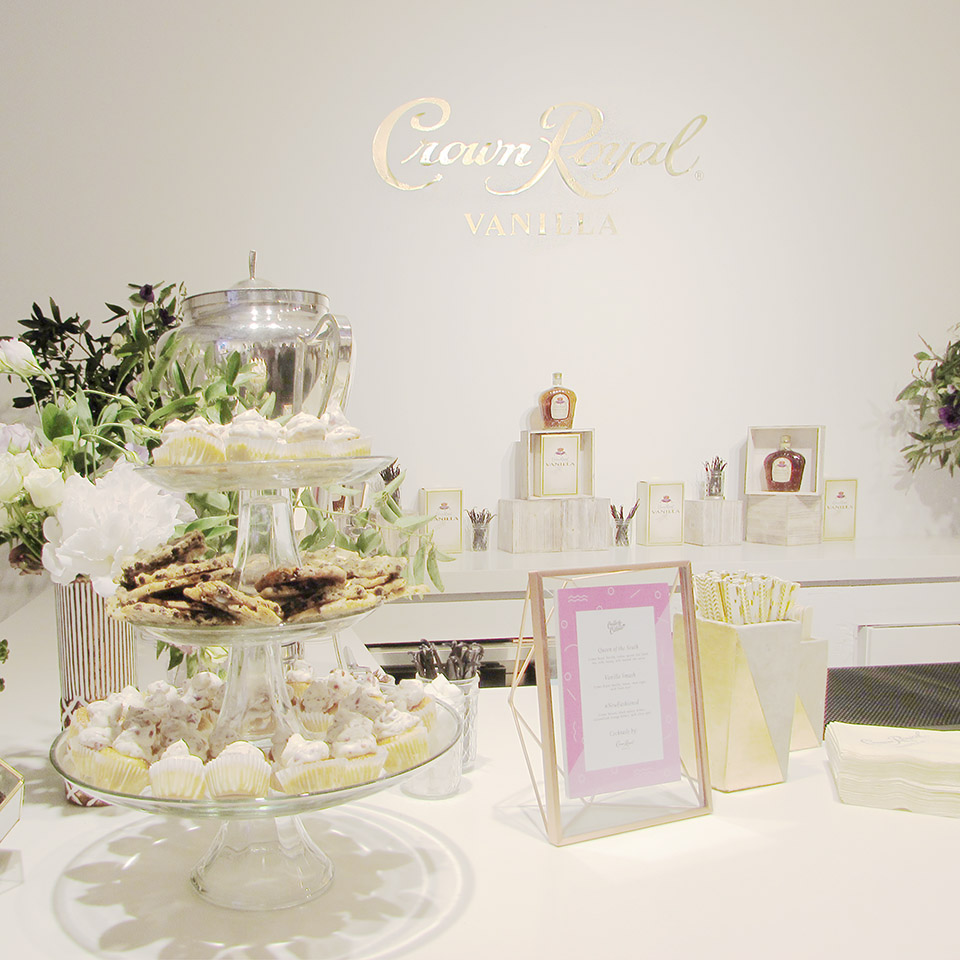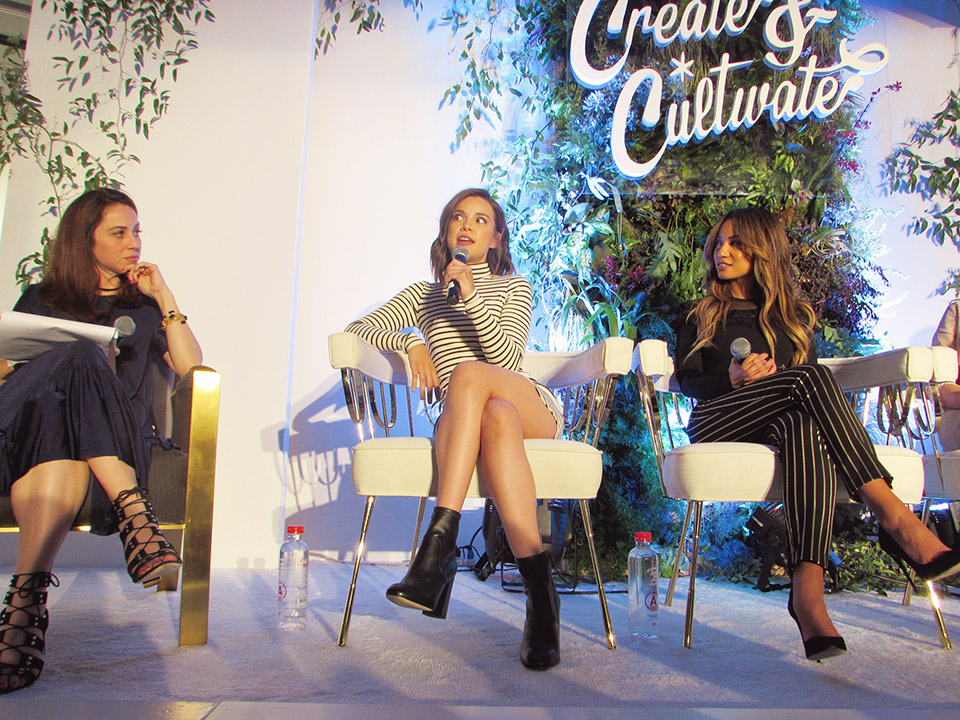 Jaclyn Johnson, vlogger Ingrid Nilsen, singer Jessi Malay
"Only promote a product you would recommend to a friend or family member." – Ingrid Nilsen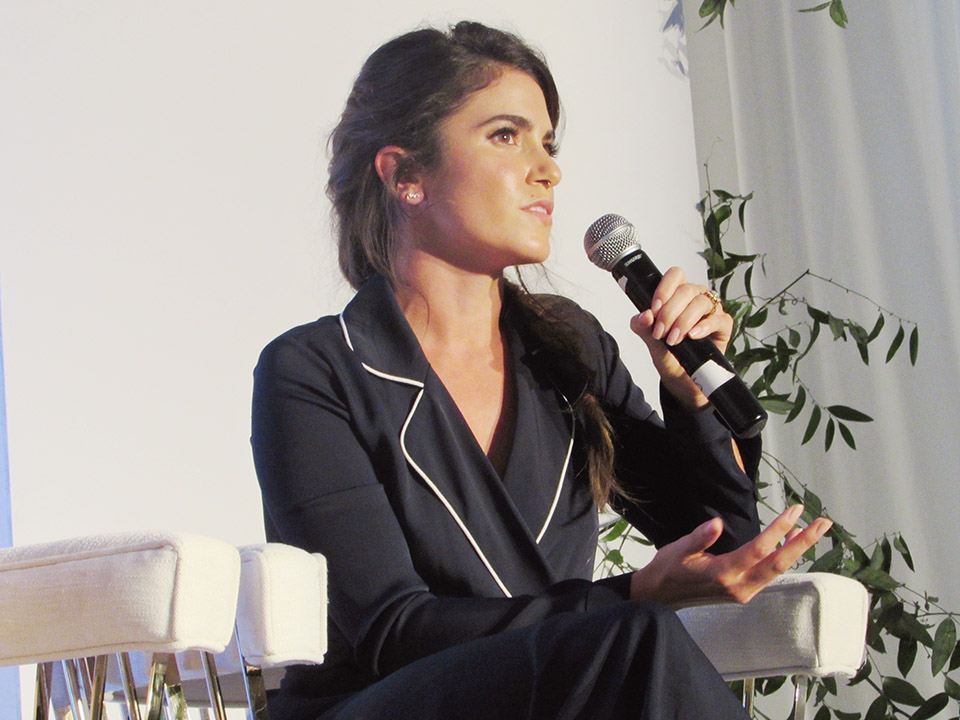 Actress and bag designer Nikki Reed
Jessi Malay, Pamela Reif and Nikki Reid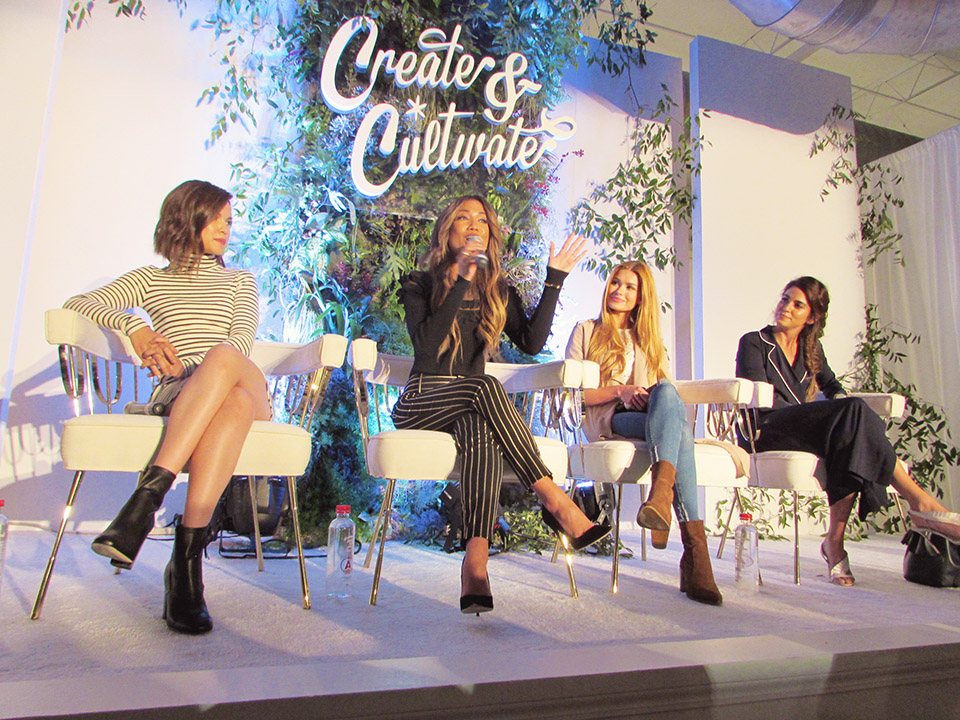 "Don't wait for someone to press a button to put you out into the world. Put yourself out to the world." – Jessi Malay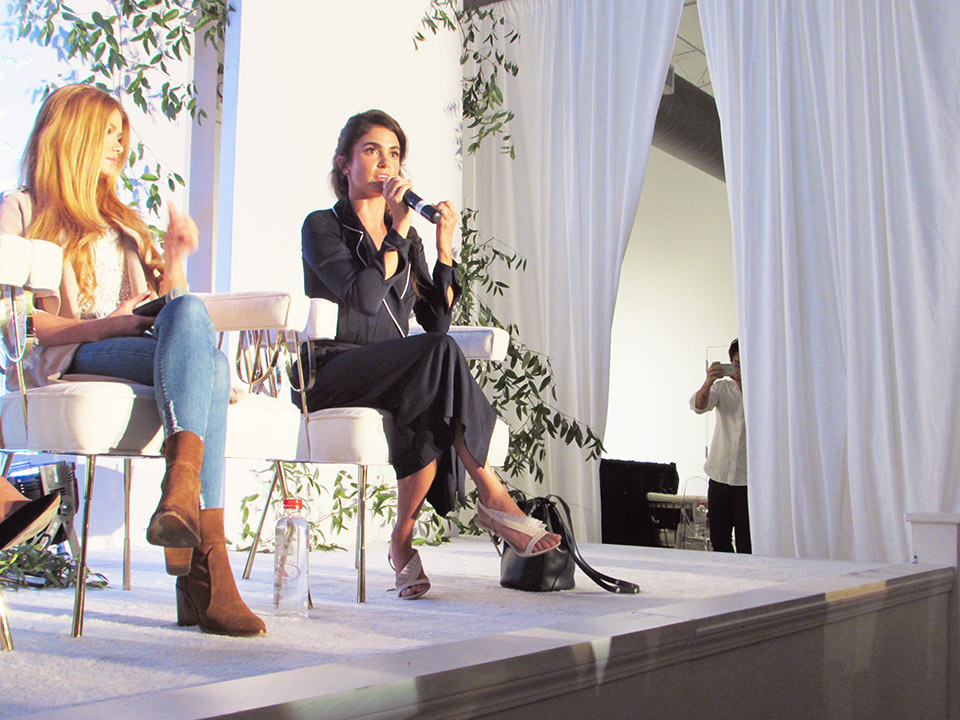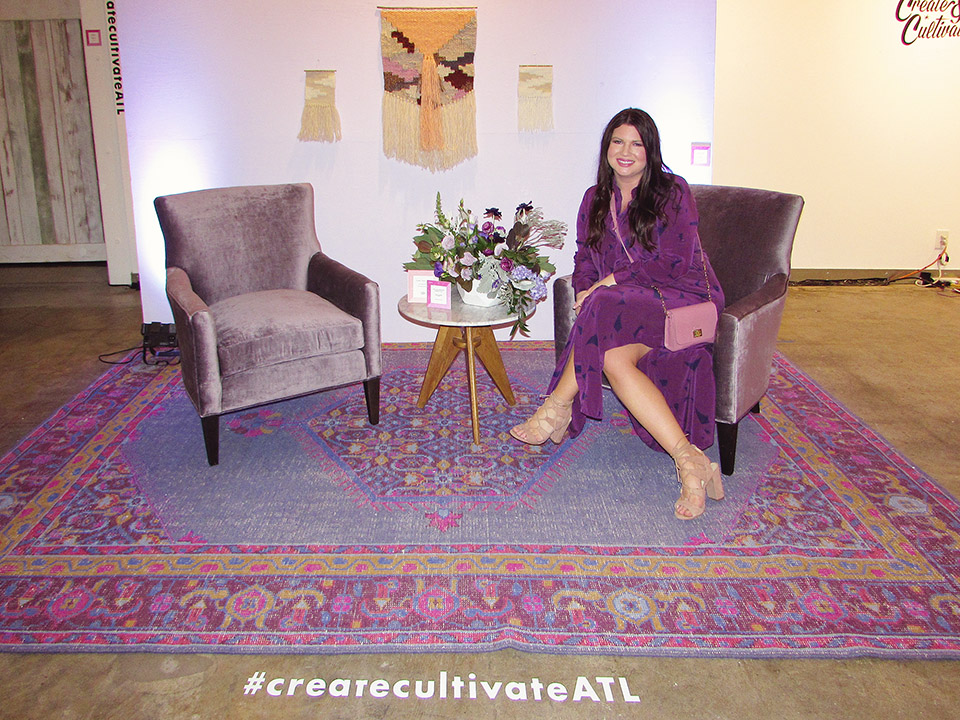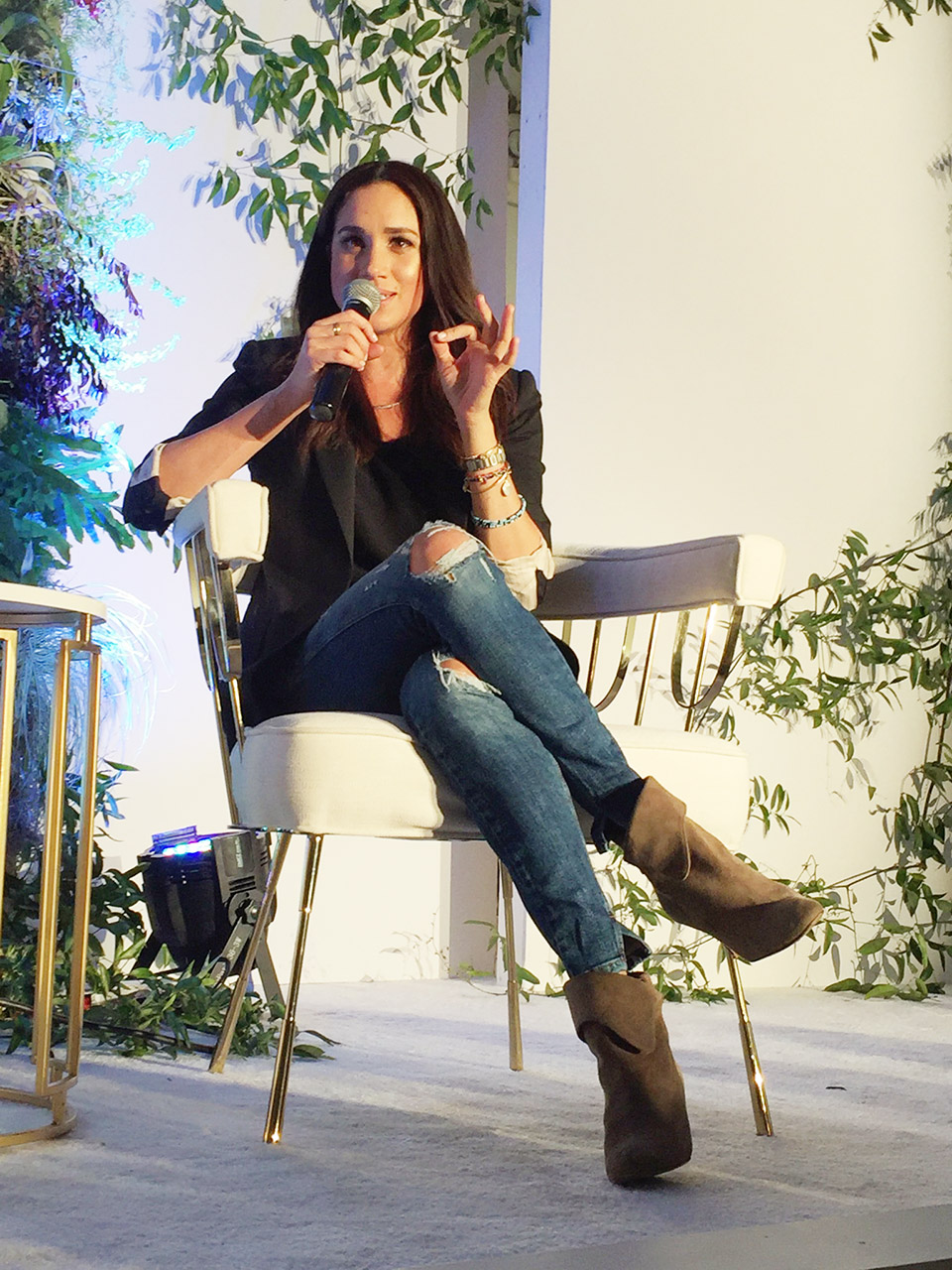 Meghan Markle of Suits and The Tig
"It's great if you're fabulous, but it's more fabulous if you're great." – Meghan Markle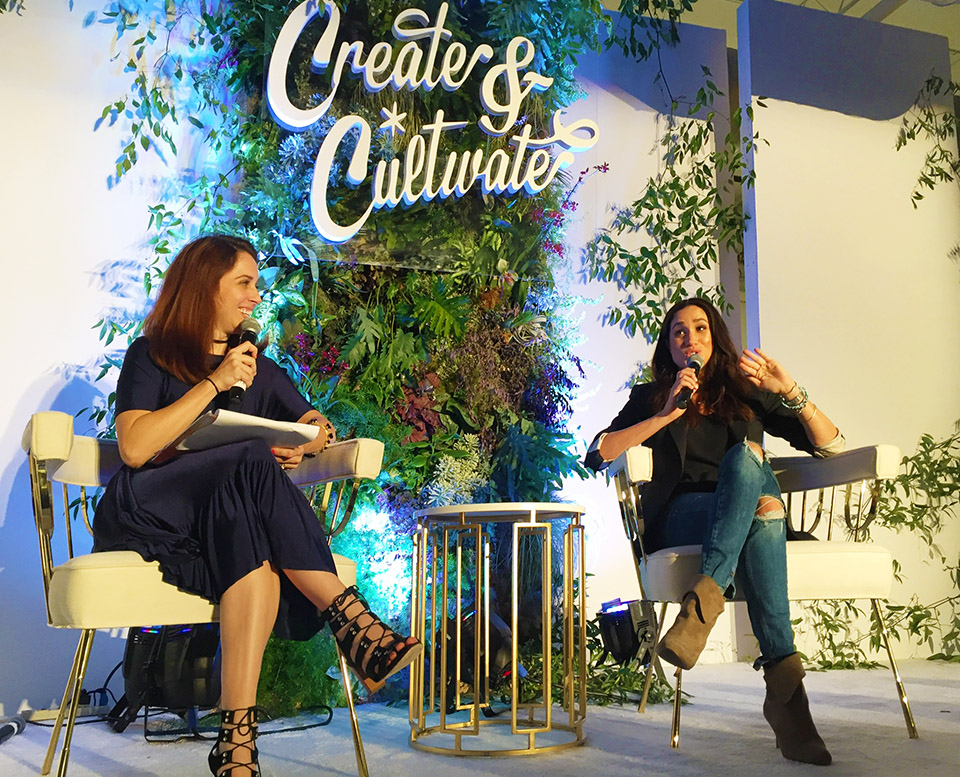 "Just ask. eventually someone will say yes. 60% of success is following up." – Meghan Markle
"A job is great, but a job you're passionate about is greater." – Meghan Markle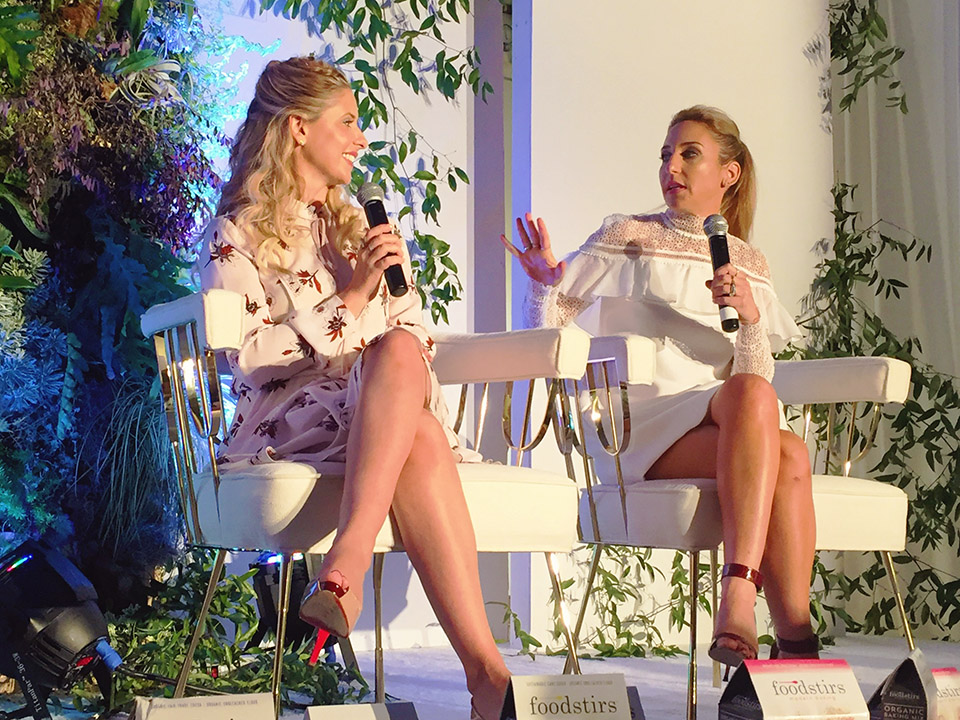 Sarah Michelle Gellar and Galit Laibow of Foodstirs
"Part of being an entrepreneur is not being afraid." – Sarah Michelle Gellar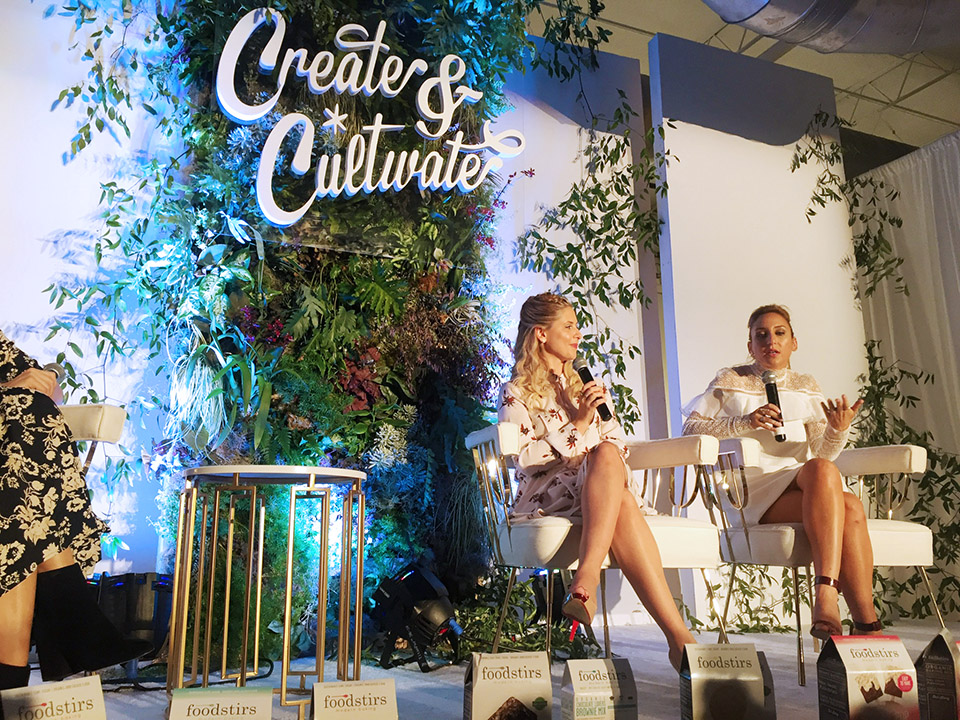 "Fail is the first attempt in learning." – Sarah Michelle Gellar
"You have to be okay with the pivot because it changes constantly." – Galit Laibow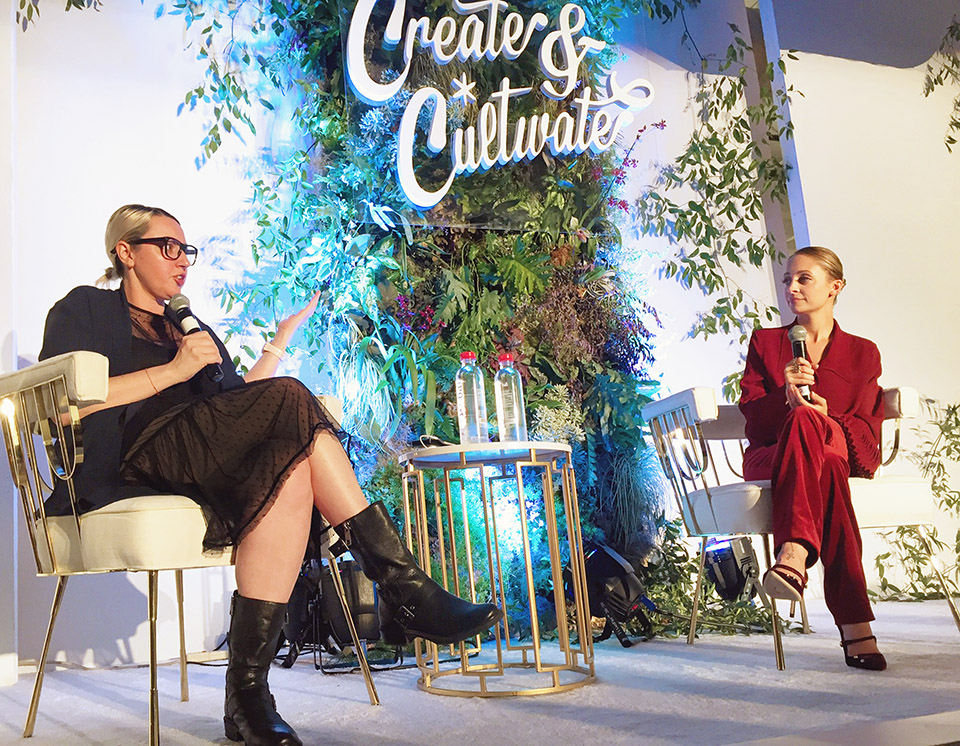 House of Harlow 1960 designer & actress Nicole Richie
"You can either focus on what they're doing and do it better or focus all that energy inward." – Nicole Richie
"When I say the word goal, I'm not talking about the end. I'm talking about what is important to you." – Nicole Richie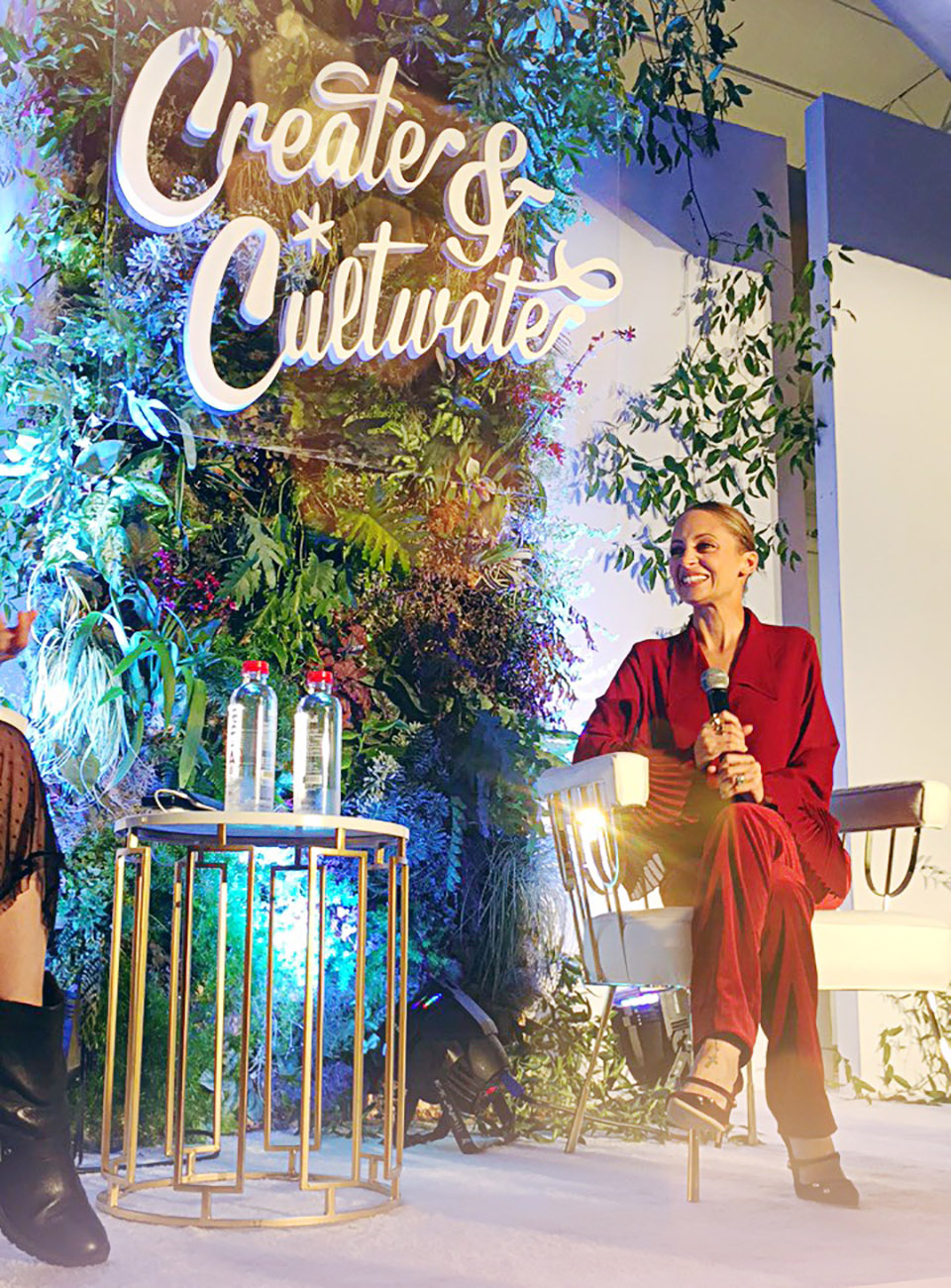 "If you want to save yourself some energy, just be yourself. There's nothing else to be. We each have something to bring to the table. I think instead of looking outward and focusing on what everyone else is doing, you have to have trust and faith enough in yourself to know that you're going to bring something totally different." – Nicole Richie